Leaving home on the eve of a promised snow storm to drive nine hours for a sled show might seem like a crazy idea. But this was no ordinary show.
The West Yellowstone Snowmobile Expo in Montana features demo rides, vintage races, snocross, music concerts and freestyle shows—in addition to an exhibit hall with all the latest products and accessories. It's a highlight of our season, and this year was no different.
The Expo got going on Friday, March 10. Thanks to early season snow, conditions out at the track were great, and organizers were also pleased to see that race registrations had gone up over last year.
That evening, as the sun started to set, we made our way to city park where country musician Clare Dunn and her band were kicking things off for the second annual Wild Bill Octane Nights. After her performance, everyone turned their attention to the freestyle ring where X Games gold medallist Colten Moore wowed the crowd with backflips, seat grabs and other tricks seen only in a professional arena. He was joined by Willie Elam and Canada's own Josh Penner of Letellier, Manitoba.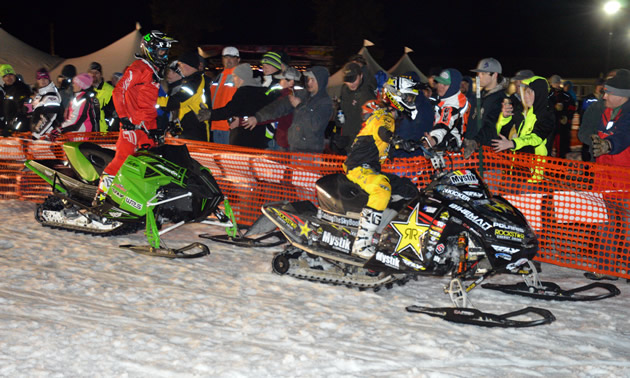 Then, it was Chris Janson who came on stage and got the party started with his twangin' tunes, including the hit song, "Buy Me A Boat." An on-stage auction was also held and a total of $5,000 was raised to benefit a family in need.
Saturday saw more racing action at the track and free Arctic Cat demo rides. Moto-Trax, a company based in Moscow, Idaho, was offering demo rides as well, so we decided to give them a try. Impressive!
Later that evening, we headed back to city park for the second round of Wild Bill Octane Nights. This time, it was Cody Canada and The Departed, followed by Sawyer Brown, who played to a large crowd of all ages. With the wind factor, it was a bit nippy out, but Klim and FXR (along with names like Jim Beam and Jack Daniels) helped to keep the chill off our backs).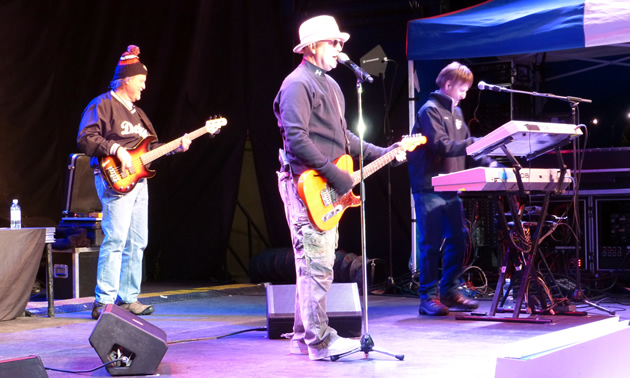 Sunday saw Round 3 of the National Snow Bike Race Series held at the track. Thirty-two racers showed up to compete, including men and women. The women had their own class, but they also raced with the men. One rider named Shayna Lier was able to make snow bike history by becoming the first women to qualify for the men's A class main. She ended up in the Top 10.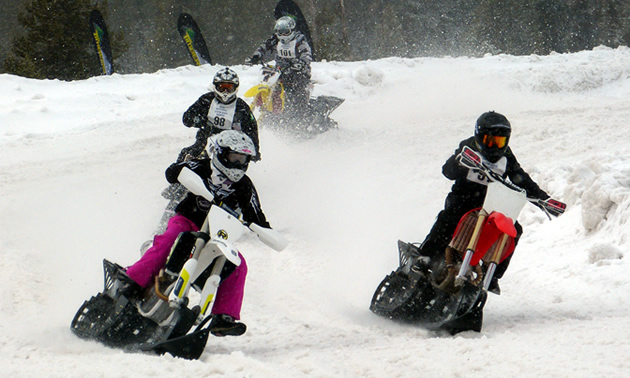 After watching these full-throttle, bar-bending races, I am hoping the national snow bike series will return for next year. It was a great addition to the Expo.
Overall, the 2016 West Yellowstone Snowmobile Expo was another success. It was encouraging to see more families in attendance this year, and we were fortunate that West Yellowstone had the right snow conditions to make riders happy for the weekend.