West Yellowstone, Montana, was the place for sledders (myself included) to be March 13 to 15. This small town that sits on the western edge of Yellowstone National Park played host to the 25th annual World Snowmobile Expo.
Intended to be a final hurrah of the season, the World Snowmobile Expo brings together a wide variety of industry professionals, riders and racers.
Sturgis on snow
New to the expo this year were the Wild Bill Octane Nights.
Two nights of music combined with a freestyle show, the Wild Bill Octane Nights featured the Teka Brock Band, Confederate Railroad, Blackhawk, The Outlaws, Warrant and the legendary rock 'n' roll band Jackyl—whose lead singer, Jesse Dupree, worked up the crowd by donning and later inflating an avalanche airbag on stage.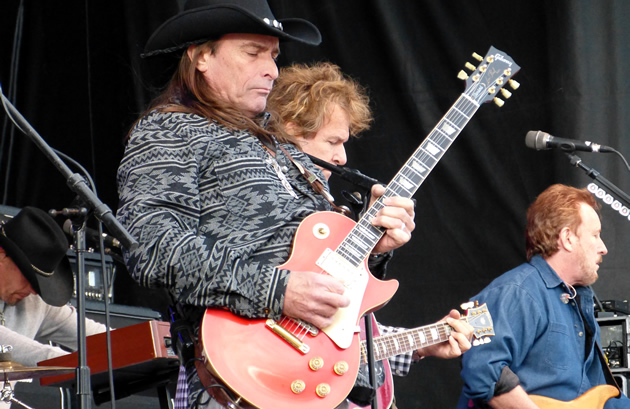 Pro snowmobilers Willie Elam and Sam Rogers played the freestyle show and their performances were nothing less than stellar. Reagan Sieg also made the trek from Vernon, B.C., to wow the crowds on his Timbersled snow bike.
It was Sturgis on snow and according to Tyler Johnson, one of the show's organizers, the event was a smashing success and it's only going to get bigger and better in the years to come.
Full-throttle races
Racing was another big highlight. Just about every competitive aspect of the sport was represented, from kids 120-cc and junior snocross to drags to vintage oval races. Non-racers could even bring their sleds out on the drag strip for the radar runs and see what speeds they could reach.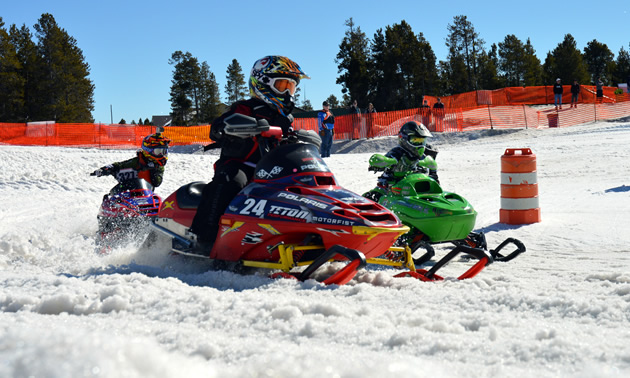 Demo rides were put on by Timbersled Products, and yours truly had her first experience on a snow bike. A game changer? You bet.
From old sleds to blown tires
The Western States Vintage Snowmobile Association held its 12th Annual Vintage Snowmobile Roundup at the Expo, which brought over 100 vintage sled gurus out with their polished masterpieces.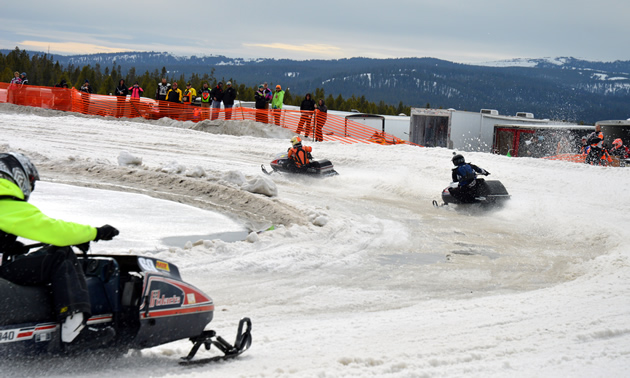 For the two-wheeled enthusiasts, Swoop Productions put on a freestyle motorcycle demonstration that ended with a burnout show and tires being blown right off their wheels.
The Holiday Inn Convention Center was home base for the expo. Inside, attendees could get their first look at next year's sleds and browse plenty of aftermarket products, gear and apparel. If it had anything to do with snowmobiling, it was here. Many of the booths had great end-of-season sales too.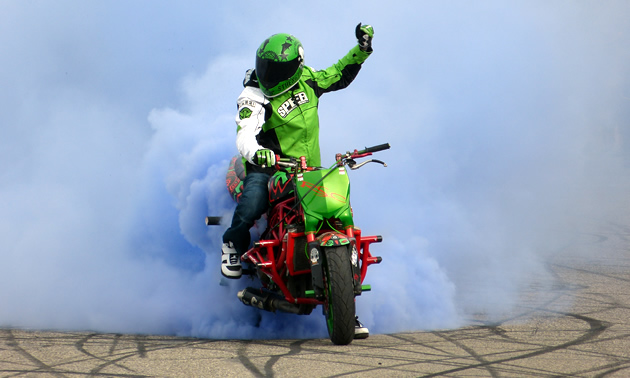 It was a total sledding extravaganza, but the biggest highlight of the expo was being with others who share my passion for the sport. Sure, we have different opinions and sometimes we argue, but all brand loyalty, riding styles and personal preferences aside, we are a tribe, and no matter where we live, it's the feeling we get when thumb meets throttle that unites us all. Here's to next winter and the adventures it will bring!
Special thanks to
The Hibernation Station served as our home base for the expo. Located just a couple of blocks from downtown West Yellowstone (and the gate to Yellowstone National Park), The Hibernation Station boasts over 40 rustic log cabins with modern amenities and get this, snowmobiling right from your doorstep.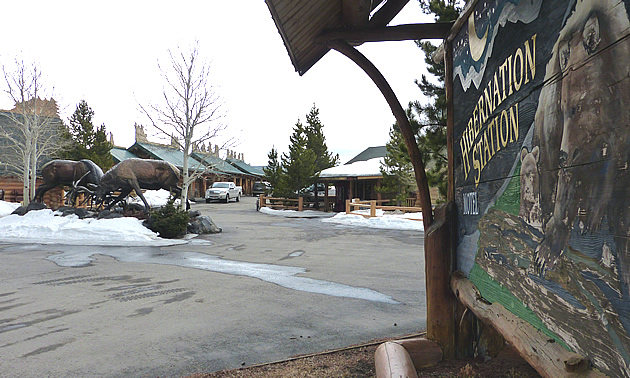 Inside our cabin, there was plenty of room to hang riding gear and the staff were friendly and helpful. It is a great place to stay for someone looking to get the most out of a West Yellowstone experience.
To see more photos, visit the 2015 World Snowmobile Expo photo gallery on Flickr.