Just because you live in one community and support the local snowmobile club doesn't mean you can't travel across the province to find a second home—so to speak. Barry Malcolm is a dedicated member of the Brokenhead Trail Blazers in Beausejour, Manitoba, and a winner of a Canadian Council of Snowmobile Organizations Excellence Award. When he's not grooming trails in southeastern Manitoba, he's heading northwest to Swan River where he holds a second snowmobile membership with the Swan Valley Snowmobile Association.
This past February, Malcolm made the cross-provincial trip to experience his best sledding day that he's ever had.
"I enjoy riding the hills and valleys of this area immensely," he said. "The weather was fabulous. The trail system itself is well groomed, with excellent signage. Scenery and wildlife present a great riding experience. The warm-up shelters are awesome, well equipped with wood and necessary supplies if you happen to require a sleepover."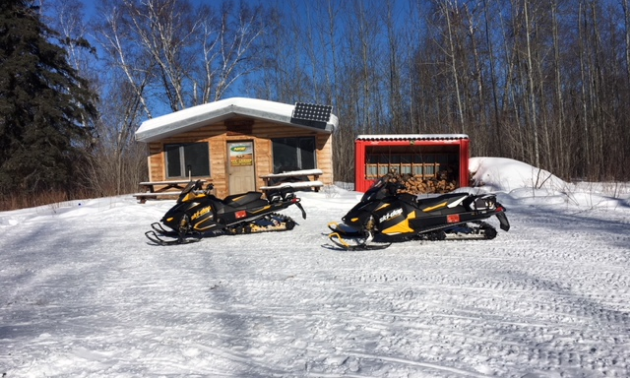 The riding area in Swan River is only part of the reason to trek to this Manitoba destination. Small-town hospitality is a big draw for riders from all over Canada and beyond.
"The people you encounter are very friendly and accommodating," Malcolm said. "The Swan Valley members make an effort to ride along. They showed us the sights and gave us a tour of where they plan to build a new groomer shelter. The memberships in the club are dedicated to grant snowmobile enthusiasts a wonderful experience. The overall trip is an A+ experience. It's a great snowmobile town."