How does someone win a Canadian Council of Snowmobile Organizations Excellence Award? By being a member of a club for 25 years, executive for 16 years, groomer operator, groomer co-ordinator, trail sign captain, maintenance welder, mechanic, treasurer and general helper, that's how. If you fit that criteria, you are officially "excellent." Also, your name is Barry Malcolm.
Malcolm earned the 2017 Canadian Council of Snowmobile Organizations Excellence Award by putting in the work noted above. Even with a laundry list of notable accomplishments, Malcolm was stupefied when he found out he'd won the award. "I was truly overwhelmed, stunned and excited to have this recognition," he said. "I'm extremely proud to be chosen and recognized as a volunteer supporting winter activities in our province. This is a prestigious award, and I share it with other groomer operators who also give freely of their time."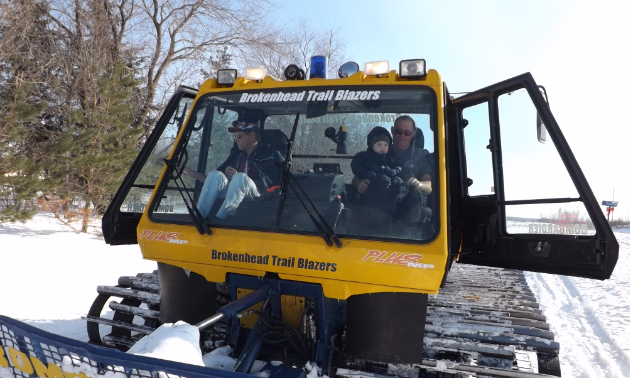 You'll find Malcolm behind the wheel of a 1999 BR275 plus, pulling a 12- by 25-foot Mogul Master in Beausejour, Manitoba, as a groomer operator with the Brokenhead Trailblazers. Once or twice a week, Malcolm spends eight to 12 hours combing trails for riders to blaze through. The 230-kilometre, two-way, double-wide trail system has Malcolm's groomer-prints all over it, and the man in the machine is on the lookout for "hazards, obstacles, ice conditions, proper signage, traffic and a beautiful ribbon of white behind the grooming equipment," he said. "Our trail systems have the greatest scenery for viewing the wildlife—deer, wolves, coyotes and occasionally moose."
Malcolm has many fond memories of his time on the trails. One of his favourites was taking part in the Teen Challenge Ride for Eternity with 300 other snowmobile riders, which he described as a "fabulous experience." One of the more routine—but nonetheless enjoyable—occurrences Malcolm enjoys on the powder is "being able to stop on the trail with the groomer for fresh hot muffins and coffee, compliments of my wife," he said.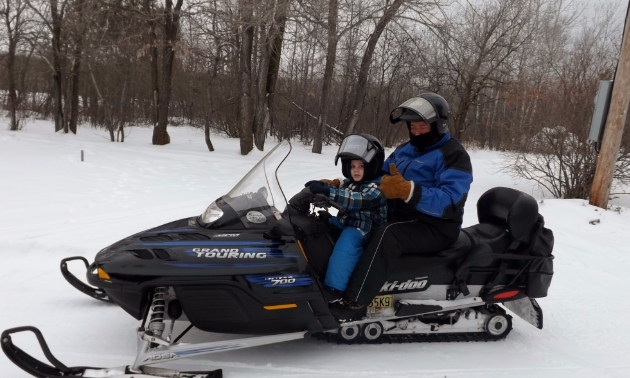 By this point, you may be wanting to give kudos or a pat on the back to the groomer operator who prims the trails you ride. Malcolm has some advice on how to do that: "Having a snowmobiler give a wave, thumbs up, or make a grateful comment—verbally or on a website—is the best thanks a groomer operator can receive."