Smithers is approximately halfway between Prince George and Prince Rupert in northwestern British Columbia and offers some of the best snowmobiling in the region. The local club, Smithers Snowmobile Association, has partnered with BC Parks and the Recreation Sites and Trails Branch of the Government of British Columbia to groom 100 kilometres of trails and maintain seven emergency shelters in the riding areas surrounding the town.
The club maintains five riding areas, all within 45 minutes from town, and has access to Burnie-Shea Provincial Park for one weekend each season—the next one is April 9 and 10, 2016. Snowmobilers of all ages and skill levels will be able to challenge themselves on Smithers' vast riding terrain. The main areas include The Big Onion, The Dome, The Microwave, Sinclair and the Harold Price Recreation Area.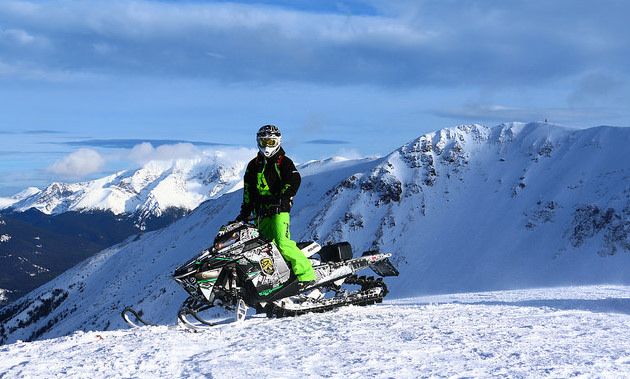 The season begins in November and stretches until April or even May on a good snow year, giving you lots of time to plan a northern snowmobile getaway. On average Smithers receives seven and a half feet of snow, which is more than enough for any powder-crazed rider. Be sure to put Smithers high on your sled destination bucket list.