Take a look at some of the terrain that sledders in Smithers have access to and you're jaw will probably drop. The sledding in this Northern B.C. town wouldn't be the same, however, without hardworking members of the Smithers Snowmobile Association (SSA). Since 1973, they have been working tirelessly to keep riding areas open and easily accessible for everyone, including families.
Top Smithers snowmobiling areas
Dome Mountain, Onion Mountain and Harold Price are all considered family and beginner friendly. Novice to expert riders will find steeper slopes and plenty of boondocking opportunities on Microwave Mountain. Then there is the Sinclair area, which is intended for expert riders only. Steeper slopes, deeper snow and greater avalanche potential are features of this area.
Where are the staging areas?
Detailed driving directions to each of the five sledding zones around Smithers can be found on the SSA's website.
Where to get trail passes for Smithers
Trail passes cost $20 per sled per day. During normal business hours, they are available at Trails North, Evergreen Industrial and Wayside Service in Smithers. The Prestige Hudson Bay Lodge also has trail passes available 24/7.
Groomers:
The SSA operates a 1987 Bombardier BR 400 groomer and a 2007 Piston Bully Edge.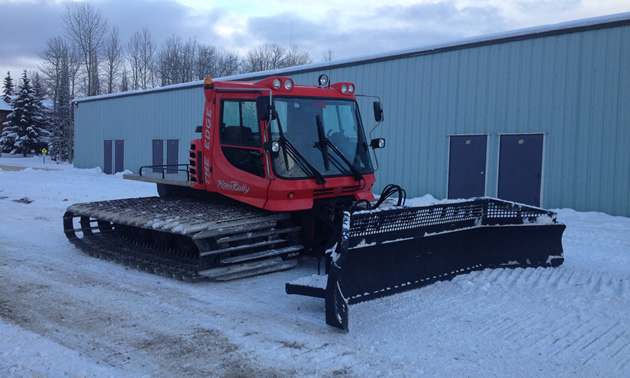 Cabins:
There is an emergency shelter located in each of the five sledding zones. The Parker Place shelter at Onion Mountain and the JE Cabin on Microwave Mountain received significant updates in 2014.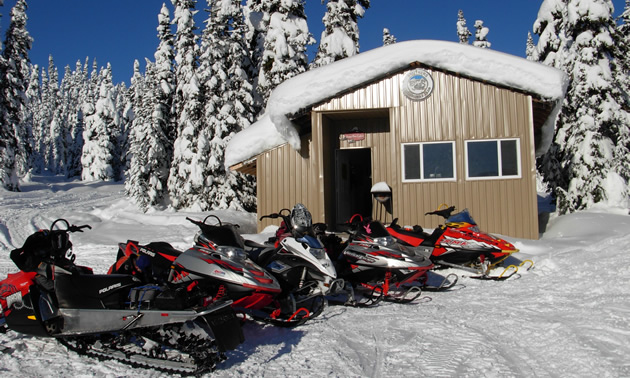 Club meetings:
The SSA holds a meeting on the second Wednesday of every month (October to April) at 7:30 p.m. in the Pepperjacks room at the Prestige Hudson Bay Lodge.
How to join the Smithers Snowmobile Association:
Annual memberships are available at Trails North, Wayside Service, Evergreen Industrial Supplies and Northwest Kitchen Centre in Smithers. Individual memberships costs $140 and family memberships are $250.
Connect with the club:
Club start date:
January 18, 1973
Average number of members:
200
Current president:
Kyle Kurulak (2016-2017)