As a community service officer with CN Police in Alberta, constable Dean Solowan has seen it all when it comes to ATVs and snowmobiles driving dangerously near railway tracks. As you might expect, the outcome can be gruesome.
"Off-road vehicles and railway tracks are not a good combination," Solowan said. "Most of the time it's a debris field."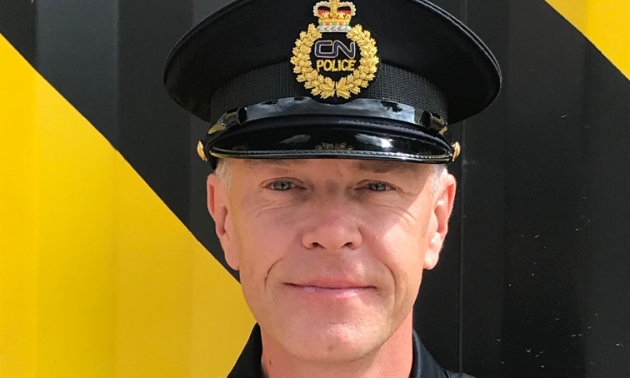 Solowan's goal in regards to ATV and snowmobile operators is to increase public safety by educating riders on the dangers that exist by operating off-road machines near or close to the railway.
"Driving an off-road vehicle is a great way to enjoy Alberta's outdoors when it is done safely," he said. "Unfortunately, we witness many unsafe behaviours around railway, from trespassing, to illegally operating beside or across rail tracks and forgetting to practice safe habits at crossings. Being safe means slowing down, stopping, looking both ways and listening for approaching trains. All these behaviours combined will help make your ride a safer one."
Rail-related deaths
CN Police are aiming to reduce the number of trespass incidents where ATV and snowmobile operators are injured or killed. The Transportation Safety Board of Canada monitors rail-related deaths and serious injuries using railway crossing and trespassing incident data. Thus far in 2020, there have already been over 40 fatalities across Canada.
"Yes, trains strike ATV and snowmobile operators," said Solowan. "Every time someone is injured or killed by a train collision, many people are negatively impacted, not only the operator, but also family, friends, community, first responders and train crews."
Even when accidents don't end in fatalities, machines can still be damaged due to getting hung up on the tracks. It's also worth noting that trains can carry cargo wider than the tracks.
Illegal riding is damaging and degrading
Riding ATVs along the railway ballast or crossing the rails to get to the other side of the track can damage both the rail surface and lead to degrading the rail track bed, which could have a serious impact on the safe operation of the railway. This type of behaviour is not only illegal, it can be fatal.
If you are on CN Railway property, including right of ways, you can be subjected to enforcement actions under various provisions of the province you are in. In Alberta, under the Petty Trespass Act, the fine is $500.
"There are many operators of ATVs and snowmobiles that obey the rules, wear the proper safety equipment and respect the fact that railway yards, tracks, tunnels and bridges are private property," Solowan said. "It is important to remember to only cross rail lines at safe, designated locations. The examples set by these riders, supported by the efforts of CN Police, will significantly reduce the number of serious incidents involving trains."