In the words of Arrow Lakes Ridge Riders (ALRR) snowmobile club president Mark Aeichele, Nakusp, B.C., is "a little gem in the mountains."
For whatever reason, not many people are familiar with Nakusp and its stellar snow.
"I can ride virgin snow every time we go out," Aeichele said. "It's deep and steep. We're lucky that way. We hardly ever see extra riders. There's phenomenal riding all along the valley."
Harlow
One of Nakusp's most popular riding areas is Harlow. The simple to access, family friendly trail is a 17-kilometre (10-mile) groomed logging road surrounded by high, beautiful mountains. If the conditions are right, sledders can drop into No Man's Land One and No Man's Land Two to enjoy an untapped wonderland of pristine scenery.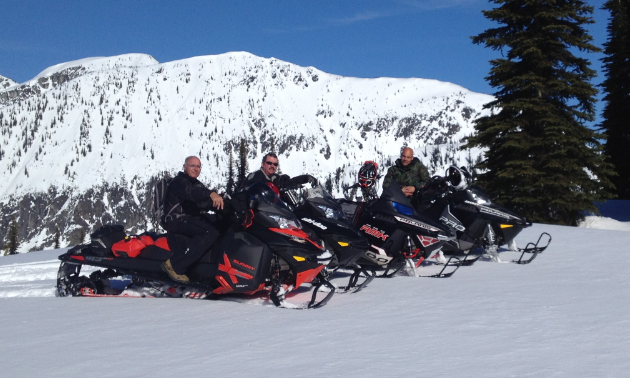 Harlow may have a warm-up shelter in the future; however, plans have been put on hold due to the area's caribou situation.
Ingersol
The next land of opportunity is Ingersol. This 25-kilometre (15-mile) groomed trail is accessed via ferry and old logging roads. Terrain is varied from easy to extreme. Riders who scale the trail are able to access the ALRR's sizable lodge, which is tucked into a crest in the mountain. The cabin comfortably seats a dozen people and is equipped with a diesel generator and a large deck.
Winter in summer
One of the most noteworthy features of snowmobiling in Nakusp is the ability to ride any time of the year, according to Aeichele.
"On a good snowpack here, there's good riding in July," he said. "My son got a turbo sled a few years back and was so set on riding it that we shovelled snow and made our way to where we could unload it on Sol Mountain.
"There's freedom to ride just about anywhere—and any time of year, too, ha ha! It's just great to be out there enjoying the backcountry and what it has to offer us."