Many couples have aspirations of outdoor adventures on their powersports together, but the reality doesn't always match the dream. That's not the case for Kyle and Cassandra Mainville, however. This husband and wife duo do all things all terrain all together. The Mainvillles have their own website and business, Mainville ATV and Outdoors, and a plethora of social media profiles where they chronicle their escapades.
"I love spending time on the trails with my husband, who very much shares my passion with the sport," Cassandra said. "I also love taking our dog Diesel on adventures with us when we can. He absolutely loves running alongside our machines and hopping in the side-by-side with us."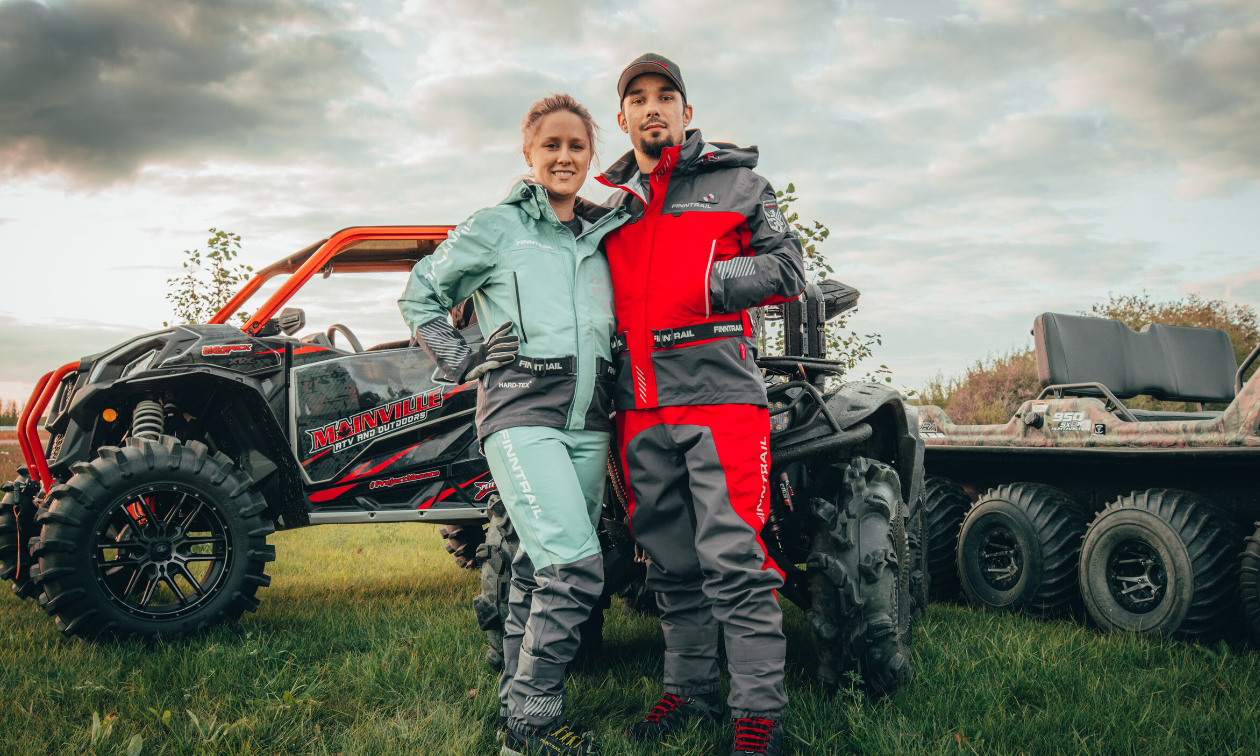 The Mainvilles also specialize in services like photography, videography, social media marketing and product reviews in the powersports genre.
"The best advice I can offer is—in all the excitement—make sure the lens cap is OFF, and the camera is actually recording," Cassandra said. "I haven't been caught with the lens cap, but I've definitely missed some awesome shots having believed my GoPro was recording when it wasn't. Otherwise, I'd recommend making sure your photos/videos are taken in both landscape and portrait orientation every time so you have some flexibility when posting to various social media platforms."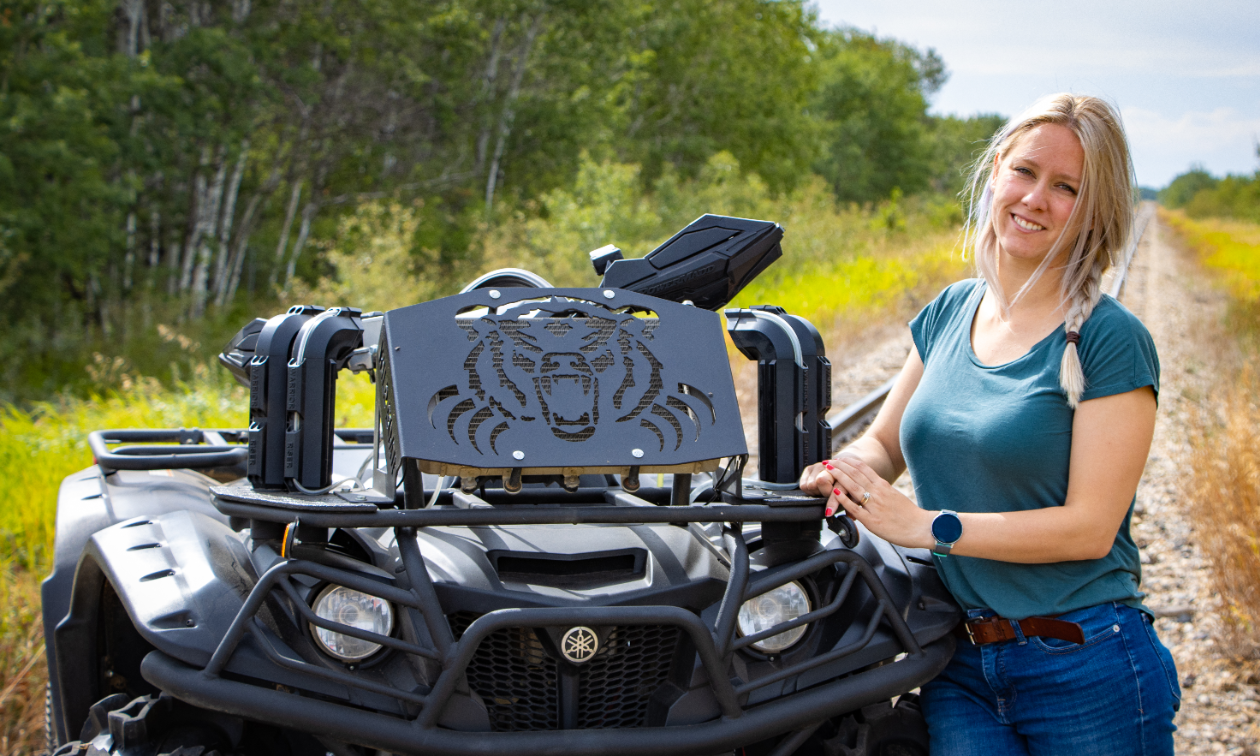 Cassandra was introduced to powersports by her father when she was a kid. Growing up in Capreol, Ontario (a tiny town north of Sudbury, Ontario), Cassandra had plenty of opportunities to try out a variety of machines.
"It started at a young age when my dad would take me with him on his dirt bikes/snowmobile/argo/motorcycles—anything with an engine, really," she said. "As soon as I rode on my 50cc homemade dirt bike for the first time, I knew it was something I wanted to keep in my life. I've since gotten my own motorcycle (2015 Kawasaki 650 ER-6n), ATV (2018 Yamaha Kodiak 700 EPS SE), and sled (1998 Polaris Indy XC 600).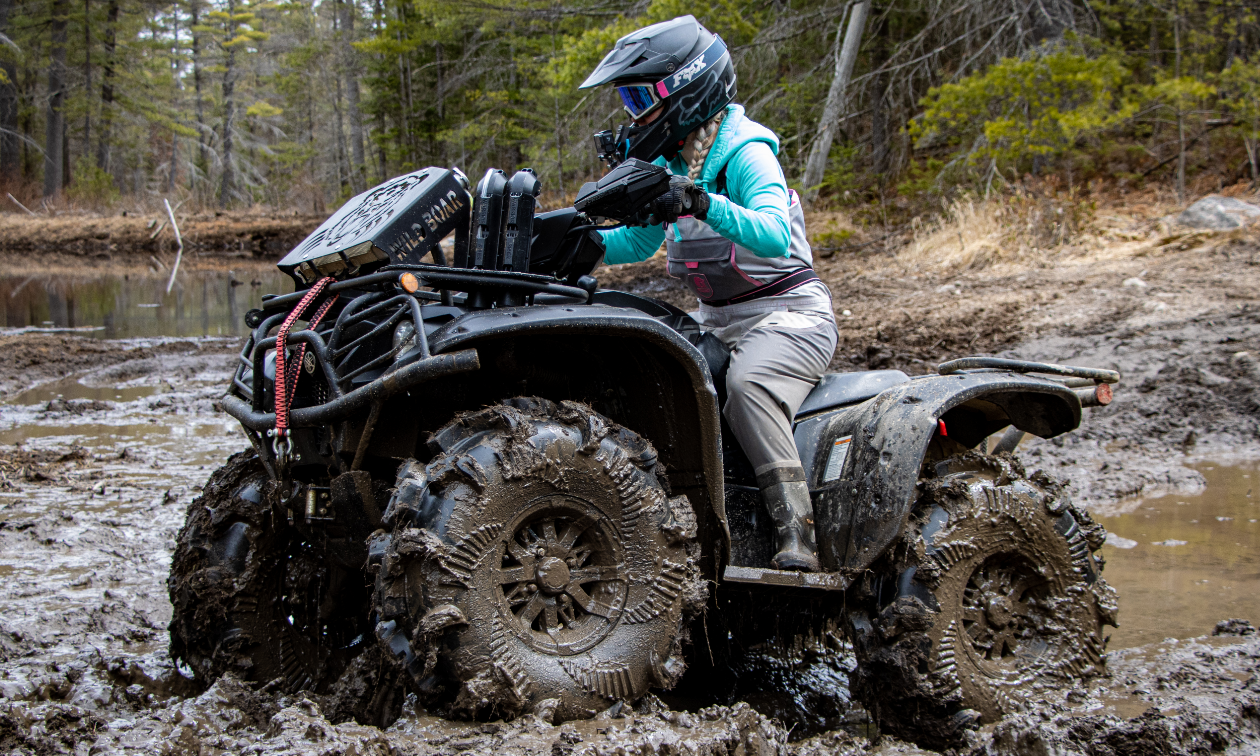 The Mainvilles now live in Saskatoon, Saskatchewan, where their favourite place to ride is Nisbet Forest.
"I like it because it's only an hour away, it has a little bit of everything and you can ride there all year round," Cassandra said. "We've quite enjoyed venturing out to other places in Saskatchewan like Hudson Bay and Chitek Lake. The coolest things I've been able to do on my ATV is hitting jumps and doing water wheelies. I'm not great at it yet, but it definitely gets me giggly."
"It's also not uncommon for folks from the prairies to venture out to the mountains. We've recently explored the Jasper area as well as Revelstoke. It's quite the drive, but well worth it for the views."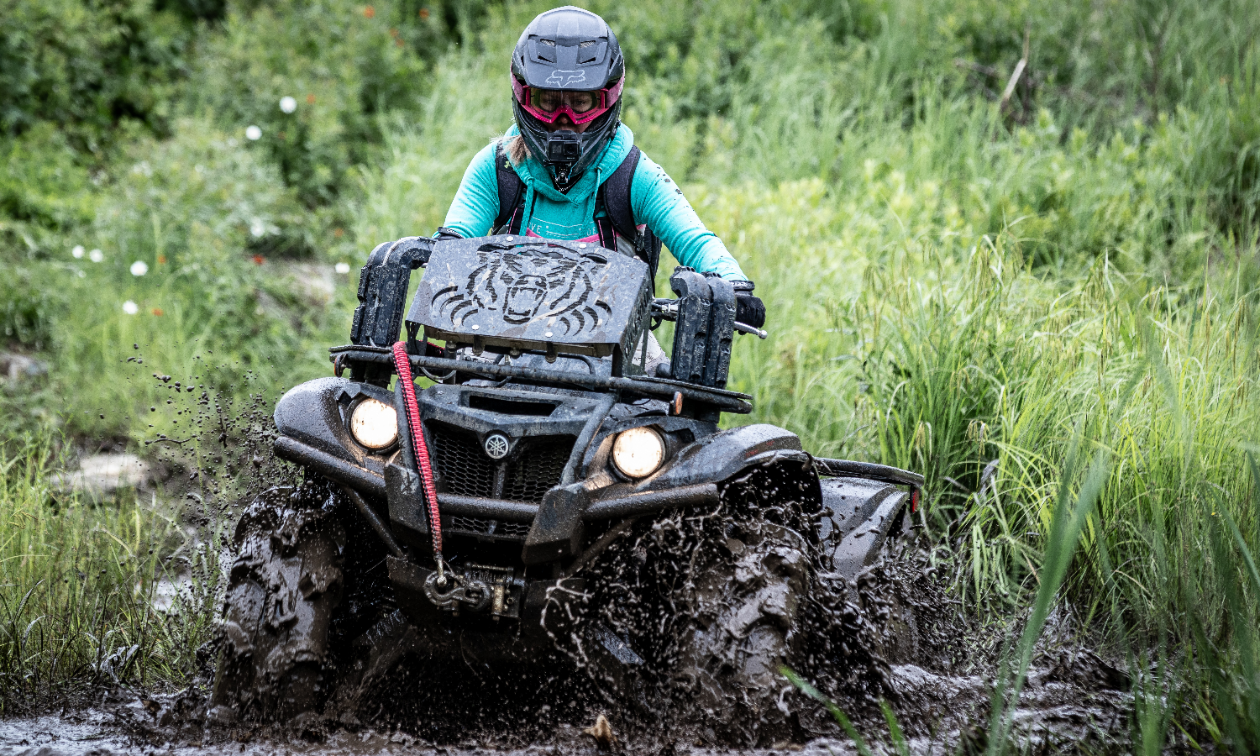 Wherever they go, the Mainvilles stick together like a committed powersports couple should.
"One of my favorite ATVing memories is from a few years ago when my husband saw I was in a bit of a funk and not having the best day, he got me geared up and we headed out on a random adventure to explore new trails in the area," said Cassandra. "We spent the day playing rock paper scissors at every intersection of trail to determine the route we'd be taking. We got to explore whole new areas that day and ended up having a picnic by a lake together."
If you're interested in following along on the Mainvilles' adventures, check out their social media platforms:
YouTube: www.youtube.com/c/mainvilleatvandoutdoors
Facebook Page: Mainville ATV and Outdoors (or @mainvilleatv)