Never doubt the power of positivity. Like a raging phoenix flying from a snow-capped peak, the warmth that radiates from positive people captures the attention and captivates the imagination of all within sight.
David Norona exudes encouragement and approaches all projects with benevolence. That's probably why the pro adventure athlete and Ski-Doo ambassador was given the BCSF President's Award—an award given to recognize an individual who has shown outstanding leadership and contributions to organized snowmobiling within their club, their community and the province of British Columbia. Norona didn't even know he was nominated, so winning came as quite a surprise.
"I was really blown away to receive the award," he said. "There are so many people in our awesome sport that give, inspire and do so much. I'm honoured."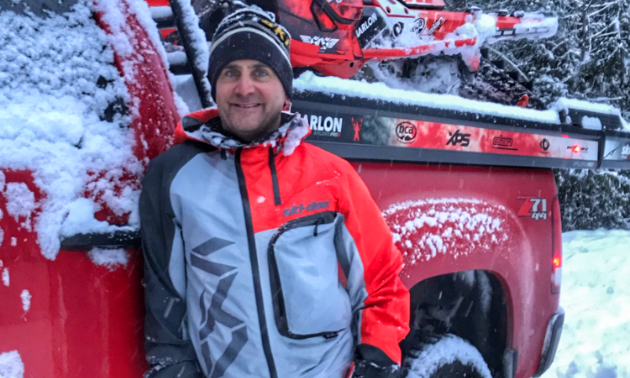 Reflecting on why he won the award, Norona said, "I am a positive person. In a world that seems to focus on the have-nots, I generally only see the amazing things we have. I focus on how to have fun and encourage others to do the same."
Black Tusk member
Norona is an active member of the Black Tusk Snowmobile Club in Squamish, B.C., and has put in countless volunteer hours, although he doesn't even consider himself a volunteer.
"I don't call myself a volunteer," he said. "I try to give as much as I can and help the amazing guys out at the Black Tusk Snowmobile Club, but I'm a small cog in a huge wheel."
Ski-Doo ambassador
As a Ski-Doo ambassador, Norona's message with the company is the same as his mantra for living life.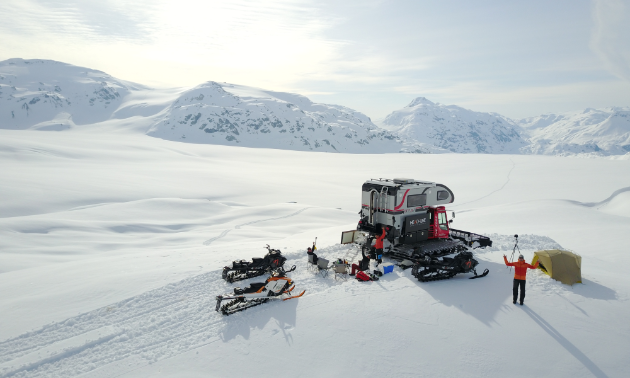 "I am a 'yes guy,' so whatever they ask of me, I do," he said. "I love being involved with engineering, clothing and social media. The people at BRP are the most passionate I have ever worked with and I have worked with over 50 big corporate sponsors in my career. It's amazing! But my main job with them and in life is to remind people to have fun."
BCSF worker
In his work with the British Columbia Snowmobile Federation, Norona makes videos, shares photos and generates ideas on how everyone can be better ambassadors for the sport.
"The club is filled with amazing people who know the meaning of hard work," said Norona. "All the clubs out there do an amazing job. I am the small guy representative of the guys who can help do small things that make big differences to clubs. I hope this encourages others to help out. No matter how big or small you think your skills are, every little bit makes a difference."
Altruism leads to fun
In keeping with Norona's altruistic nature, he wanted to vitalize the snowmobiling community by rallying them to sacrifice their time and energy for the greater good.
"I would like to thank all the amazing people who have brought our sport to where it is now," he said. "Some of these old timers—I mean this with the utmost respect—have 50-plus years of helping create the clubs and systems in place today. It might be easy to say how to make them better—and many people are out there doing this—but what they are not doing is actually making them better. Complaining does nothing. Coming up with ideas and implementing them does something. Choose the latter and get involved. Thanks to all those leaders out there who make a huge difference and inspire us.
"Have fun and ride more!"