For the most invested powersports enthusiasts, motorized recreation isn't just a hobby, it's a workplace, business and lifestyle. For guys like Derek Bannister, owner of Banner Recreation & Marine in Golden, B.C., becoming a powersports dealer was one of the best decisions he ever made.
Challenges along the way
Even though Bannister gets to work at a job he's passionate about, he still has long days and headache-inducing decisions to make.
"Selling is exciting and less challenging as the consumer has usually done their own research and already ridden the vehicle," said Bannister. "The largest challenge is the aftersales part of the business."
There are two integral pillars that the after sales part of the business must rely on if it is going to survive and thrive, according to Bannister: adequate parts/accessories and a stellar service department.
"A dealership can't have everything," he said. "Riders continue to accessorize and build their sleds to match their needs and personalities, which creates challenges. Having the right amount of inventory, colours, styles and shapes can be tricky. It does not stop there, as we also need to have a magic ball to decide what wearable parts, breakable parts and random things to get the customer back on the road, snow, track and water timely and efficiently.
"With the exception of regular routine maintenance, the challenge in any service department is creating a positive out of a negative. Everyone wants to be on the machine, riding and using it for what they bought it for. Given the short window of riding in all sports, the urgency is high. For example, if it snows, snowmobilers want to ride. If the machine is in the shop for anything, it takes away from the ride and the experience. We are at the mercy of parts availability and back orders."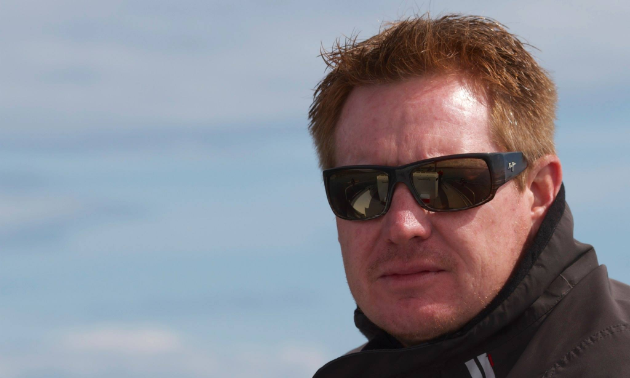 The largest challenge for most shops in Western Canada is the accessibility to test the machines. When taking a car to a dealership or repair facility, staff have the opportunity to drive the car on the street or highway to assess proper repairs. Most powersports dealerships don't have that ability.
"We rely on experience and can only run up sleds on track stands and it takes time and effort to get to running temperature," said Bannister. "This is not efficient and not a perfect science for clutching and tracking speeds. Quads, boats, Sea-Doos and off-road motorbikes have the same issues. Street bikes are easiest, as we can throw a dealer plate on and take it for a drive to assess performance."
Double edge sleds (and ATVs)
Like most things in life, you take the good with the bad. Overcoming the multitude of difficulties presented to the powersports business yields big payoffs, and not just of the financial variety.
"It really is one of the hardest businesses to be in," Bannister said. "Most people get into this business because they are passionate about riding and think it's a fun industry. For the most part, that's true. But the powersport business as a whole is a very complex and complicated business. There is a lot of financial risk and we really are reliant on weather, OEM relevance and ability to meet consumer demands, shipping, quality control and our systems and processes.
"Yet for all those risks, it is also the most rewarding business. We get to ride some of the most impressive products on the market in some of the most remote and beautiful areas anywhere in the world and we meet the most amazing people. This business has some heartburn, but if you like people, it is the most rewarding place to be."
No I in team
One reason Banner Recreation & Marine has managed to excel at a high level over the years is because Bannister in consistently investing in his team.
"We encourage employees to live the outdoor lifestyle and have first-hand knowledge of our brands and products," he said. "Our employees have grown with an understanding of what customers are looking for and wanting in parts, accessories and service. It is important for the salesperson to be sure to ask the proper qualifying questions to ensure that the customer gets into the right machine for them."
Showing off
As products evolve with technology and customer expectations, the size of the machines continue to grow in length and width, making storage all the more difficult.
"These changes are extremely taxing on showroom space," said Bannister. "Showrooms of yesterday had one of each model to show. Today you may see only a couple models to show each brand."
Making the most of the showroom floor is a challenge for any powersports owner. Deciding which vehicles and parts to showcase is a bit of an inexact science.
"It has to do with hype around the products, combined with knowing your markets' needs," Bannister said. "The icing on the cake is to make sure we have relevant exciting accessories on the floor models to drive home the experience for the riders."
Being the owner of four powersports stores (Golden, Kamloops, Kelowna and Vernon) gives Bannister an edge when it comes to knowing what the customer wants. Bannister spends a lot of his time traveling between stores, working with managers, discussing inventory effectiveness and looking at market share.
"Two of the critical key performance indicators I pay particular attention to are market share trends and our customer service indicators (CSI)," Bannister said. "If our CSI are on track and our products we sell are still at the forefront, then we should be heading on the right course."
Supreme seasons
Every powersports user has their favourite season. It usually coincides with whatever vehicle is the most pertinent to ride during the summer or winter. Powersports dealers have a lot more to consider during peak periods of the year.
"With the exception of Golden, our summers are busier than winters," Bannister said. "Sea-Doos, ATVs, side-by-sides, outboard motors and motorbikes fill the balance of the year when the snow has subsided or disappeared. In Golden, we are looking at and working on plans to grow our summer business to the same relevancy as the other stores."
On powder days, Bannister sees a huge push first thing in the morning and in the late afternoon. The shop is slammed upon opening with customers getting oil and last minute necessities and picking up what they forgot.
"Riders know the upcoming weather and wake up with urgency to be the first to slay the pow," he said. "We then have a couple of hours during the day to breath, catch up, get inventory received and prepare for the end of the day.
"Riders come down off the hill on big powder days and love to share their stories about the day and make fun of their friends and the a-arm or windshield that needs to be picked up and replaced, ha ha."
Bannister continues to stay busy. Banner Recreation & Marine is converting the old Golden Visitor Info Centre into a new dealership and storage facility, creating more storage space for all kinds of powersports.