St. Paul is moving toward plans to develop and unite the Lakeland area's extensive trail system with sledders, local businesses and the environment in mind.
Alberta Lakeland's regional trail system is undeniably beautiful, but it's about to get a whole lot better.
About a dozen of the surrounding communities have come together in a long-term effort to link the region's trails into one super snowy system to rule them all. The result? Over 1,000 kilometres of groomed trails, uniting sledders, explorers and businesses alike on multi-use trails.
"The regional trail system would become the thread that links together 12 or more communities in the region into a working partnership of tourism enhancement," explained Jerry Bidulock, owner and general manager of Power Merchants Ltd. Bidulock is an avid sledder, who has been dedicated to his dealership and St. Paul's trails for nearly 50 years.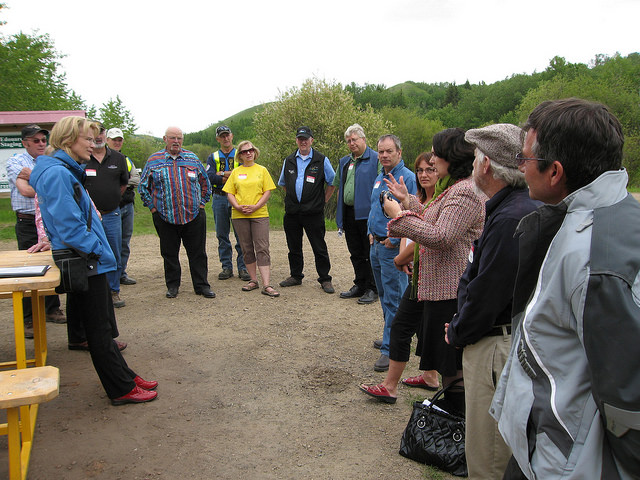 New trails promise new adventures for both winter and summer explorers. "There's a lot of wonderful places in Alberta's Lakeland right now," Bidulock said. Developed trails would allow year-round access to all of the must-see nooks and crannies of Lakeland's namesake lakes, rivers and beautiful forests.
The proposed network of developed trails will bring more beauty to the forefront, without damaging the land. "The work we've done so far brings people who live in this area to places they've never seen before," Bidulock said. "(These trails) are very inspiring."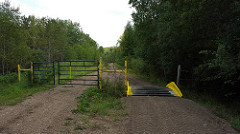 "Developing and improving camping facilities, lake and river access, outpost service facilities, rest areas, interpretive sites and more will bring investment by tourism operators to effectively further enhance tourism activities," said Bidulock. As the Lakeland area moves forward with trail development, opportunity should quickly follow. Local businesses and sledders will both benefit from the united trails.
St. Paul's local businesses already welcome sledders. The town's bylaws protect snowmobilers by allowing riders to slide right into available accommodations. This accessibility translates across all of the Lakeland region, with similar bylaws in the neighbouring counties. "It's not just about the views you see," Bidulock explained, "but the accommodations you find."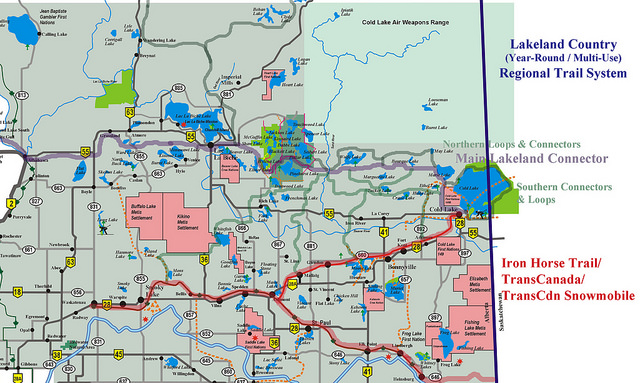 A united trail system will take hospitality to the next level. "We believe that this is a positive step toward economic diversification through tourism development," said Bidulock. Increased trail access will unavoidably result in increased traffic and tourism, therefore business.
From an environmental standpoint, a properly developed trail system across Lakeland's Crown land would not only protect the riders, but the land itself. Marked and sustainable trails deter riders from venturing onto unmarked trails to cause accidental damage. Bidulock said the development of a linked trail system "would protect the use, experience and enjoyment well into the future," as well as protect the beautiful boreal forests and endless lakes.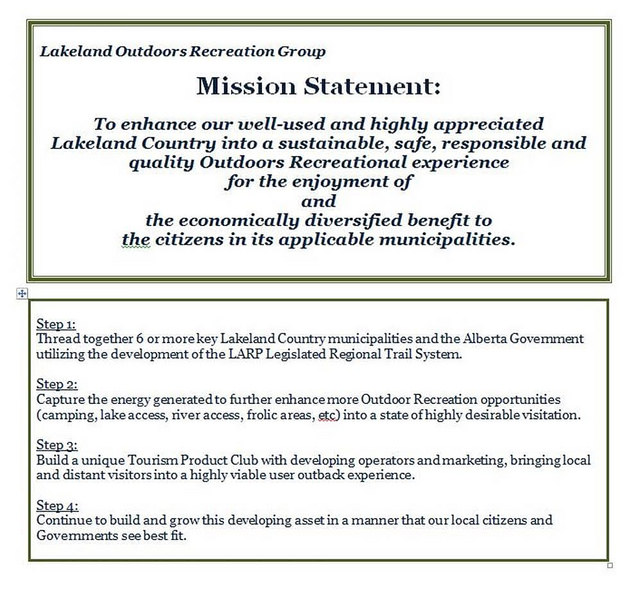 Unfortunately, the trail expansion is not yet official. Alberta's government has estimated the united development of Lakeland's trails could take up to 10 years. Bidulock and his fellow sledders hope to see the project underway in under 18 months.