What does it take to be a snowmobile club president?
"This is for anyone who's fumbling around and wants to know what it takes to make a club," said Gary Prosser, president of the Windermere Valley Snowmobile Society (WVSS) in Radium Hot Springs, B.C. "You don't have to be that big conglomerate like Revelstoke or Golden. When you're small like we are, you can create a little bit of structure with a small membership base. When you show structure, improvements and a positive forum—having people engage with what you're trying to do—you can move the club forward."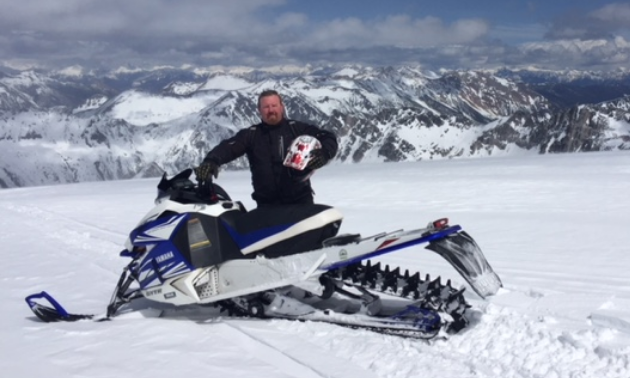 In a few short years, Prosser has transformed Radium's Windermere Valley Snowmobile Society from a fledgling club mired in obscurity to a well-organized team of dedicated volunteers that serve as a shining beacon of what a snowmobile club can become when it reaches its potential. Like the club in its pre-2015 days, Prosser also had some growing up to do before he was ready and willing to step into a role of responsibility.
"I started out as a member for many years, but I was an inactive member," Prosser said. "I just focused on snowmobiling, like many other sledders. I was never participating with helping out with anything like firewood or maintenance."
It starts with volunteering
When Prosser moved out to the Radium/Invermere area, he wanted to become more involved with the snowmobile club. Utilizing his business background and his past experience as a Kinsmen Club member, Prosser set out to serve.
"I wanted to give back to the community and find out what was going on," he said. "When I attended the first meeting, I saw that there was no direction, no plan and no structure. No one was showing up. There was less than a handful of people. Our finances weren't available. We weren't getting solid answers. We were kind of like the Bad News Bears. It wasn't looking good. I stepped up and said I wanted to be a director so I could help turn this club around so we could get more members and activities going on."
Once Prosser was voted in as a director, he immersed himself in research. His studies were both encouraging and sobering.
"I found out that the club has a lot of potential, but we needed to do better," Prosser said. "I asked the other directors to make some decisions based on what direction they want to take this club and how are we going to go about it. We made those decisions and stood by them unanimously. It's not always easy. We had to have some really tough closed-door conversations. It was decided that we needed to have leadership changes. I had to be a bad dude and move some people out and do what's right for the club. Within three weeks, I became president. I brought in a key group of people that were engaged with snowmobiling in this area and wanted to see it succeed."
The man with the plan
Once you've assembled your A-Team (more on that below), it's time to devise a long-term strategy and implement it.
"We put a vision plan together," said Prosser. "The start of that was to have an actual business plan because we didn't have one. If you want to apply for grants and whatnot, you need to have a business plan. We have to report to Recreation Sites and Trails BC every year on our profitability. All the dollars that we make have to go back into the trail system itself except for our fundraising.
"From that point on, we put the word out and let people know that there is new structure. My daughter and I came up with a brand new logo. Our old logo needed to be refreshed and revamped—just like the club. Once we launched our logo, we went to clothing wear. We have toques, hats, shoes, shirts and hoodies. Our members can take some value and pride in something they belong to. Our sales have been steady. It's created a lot of awareness. We're starting to see some more riders coming out because they've heard of the changes. We bought a brand new groomer to support our efforts as well."
Meet 'n' greet
If there's one thing everyone can agree on, it's that bland meetings with no focus are boooooooooorrrrrrrrrrrrrrrrinnnnnnng!!!!! Prosser has discovered an effective way to raise attendance and keep people engrossed during the club's monthly meetings in the winter.
"As president, I understand that we're volunteers and we don't want to take up a lot of time and make it one of those painful things," he said. "We have beverages and pizza supplied by the club to encourage our membership to come out to meetings and participate. We really want you to understand what's going on. We want you to have a vote and a say."
Positive representation
Staying true to Prosser's Kinsmen spirit, the president of the WVSS stepped up take on a role with the Greenway Trail Alliance, a trail development society comprised of local groups of cyclers, hikers and Nordic skiers.
"I sit on the board representing the motorized world," he said. "This shows that we care about our community. One of the biggest things going on right now is the Legacy Trail, which is a paved trail going around Lake Windermere. It's been a huge undertaking that's taken multi-millions of dollars. I'm proud to say that the WVSS is part of that. It's going to help bring that to the finish. We'll get a lot of recognition from it."
Come a long way
"At one point, a club meeting was two trucks meeting in a parking lot for 10 minutes and leaving," said Prosser. "We've gone from that to where we are now."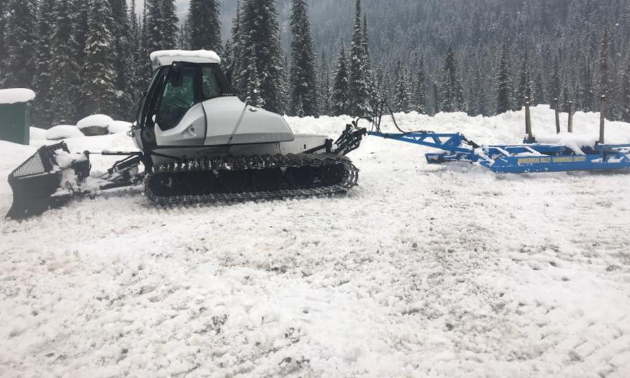 Now that the treads are in motion and developments are being implemented in Radium, that doesn't mean everything is hunky-dory all the time. There's still work to be done and, most importantly, club members to support.
"Don't always let it lie on the directors and the board to run a snowmobile club," said Prosser. "Not only are we volunteers that have families, we need your support as well. That's really what makes a club work, having everybody engaged and supporting in any way they can. It's not about financials. It's about time."