The Dauvin family of Saskatoon, Saskatchewan, has made snowmobiling and other motor sports a pivotal part of their life. Parents Mark and Lynn had been sledding for many years before sons Travis, Curt and Brandon came along, and things escalated from there.
Mark grew up on a farm outside of Bruno, Saskatchewan, and began riding snowmobiles at a young age to get around the property in winter. A 1978 Kawasaki Intriguer turned snowmobiling into a sport and hobby instead of a mode of transportation for him. After he and Lynn got married, they met up with other sledding couples for rides and turned snowmobiling into a social outing.
"I started snowmobiling not long after I could walk," said oldest son Travis. "I'd sit in front of my father on his sled. They said most of the time I'd be asleep and people thought they were crazy."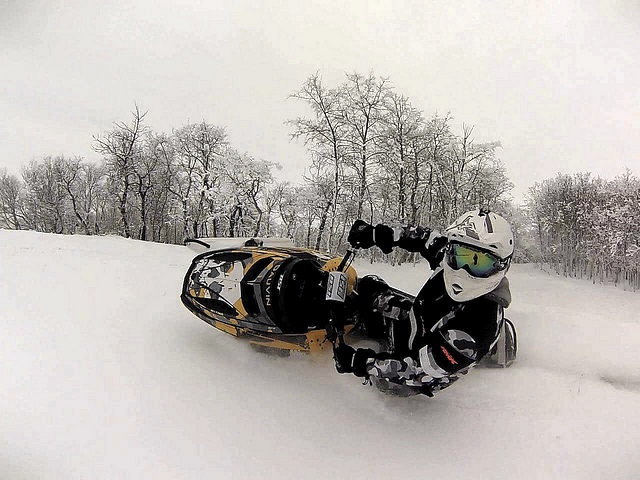 Travis got his own Arctic Cat Kitty Cat when he was five and followed his dad's tracks wherever he'd go. Once younger brothers Curt and Brandon were a little older, the three of them would build a track in the backyard of their Saskatoon home to ride around on.
"Once we had the track built in the backyard, the competitive nature came out in all of us and we'd start trying to go faster than each other," said Travis. "We were all huge into hockey, but still managed to snowmobile every other day in the winter months."
Apparently the Dauvins had easygoing neighbours.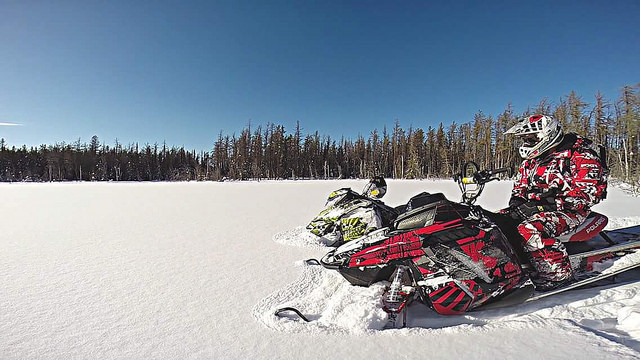 The family has loaded up the sleds for many trips over the years and continue to do so today, whether it's to the family hunting cabin or out west to ride the mountains in Alberta and British Columbia.
"I enjoy riding with my brothers and father the most out of anybody," said Travis. "We all know our capabilities, trust one another and like to do the same kind of riding."
Snowmobiling in Saskatchewan can be sketchy depending on the snowfall, but the Dauvins do their best to make the most of it.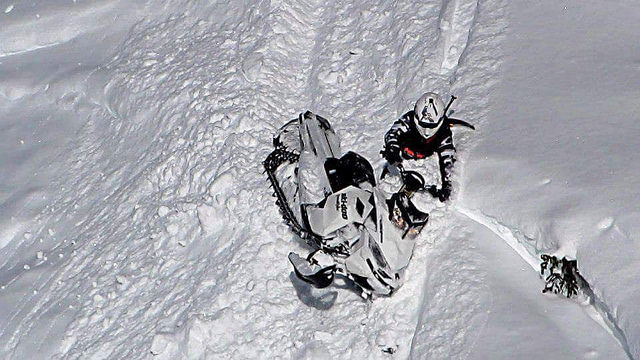 "I have been spending lots of time in northern Saskatchewan exploring new terrain with friends," said Travis. "We have terrain in this province that has never been touched by a sled, and there is usually consistent snowfall up north."
The snowmobile scene has been growing in Saskatchewan as of late and the Dauvins plan on taking advantage of this boom by starting Dauvin Powersports, which will offer services such as building custom snowmobiles and jet skis.
"We have been fixing sleds and building motors forever," said Travis. "I learned over the years from my father. I'm a millwright by trade and sleds go hand in hand with my education."
At the very least Dauvin Powersports will give the family more room to store and work on the nine sleds they currently own, four of which belong to Travis. It's impossible to tell exactly what the future holds for this high speed family, but whatever it is, snowmobiling will be a big part of it.