With our first and largest issue of the season hot off the press, we want to tell you about the cover photo—which was taken by Danny Roberts of Boosted Imagery, based in Valemount, B.C.
See our article, Behind Boosted Imagery, to read more about Roberts.
Roberts was the winner of our cover contest. You see, back in August, we asked readers to submit photos for our Fall 2017 issue. After receiving over 100 entries, we narrowed it down (it wasn't easy) to this one.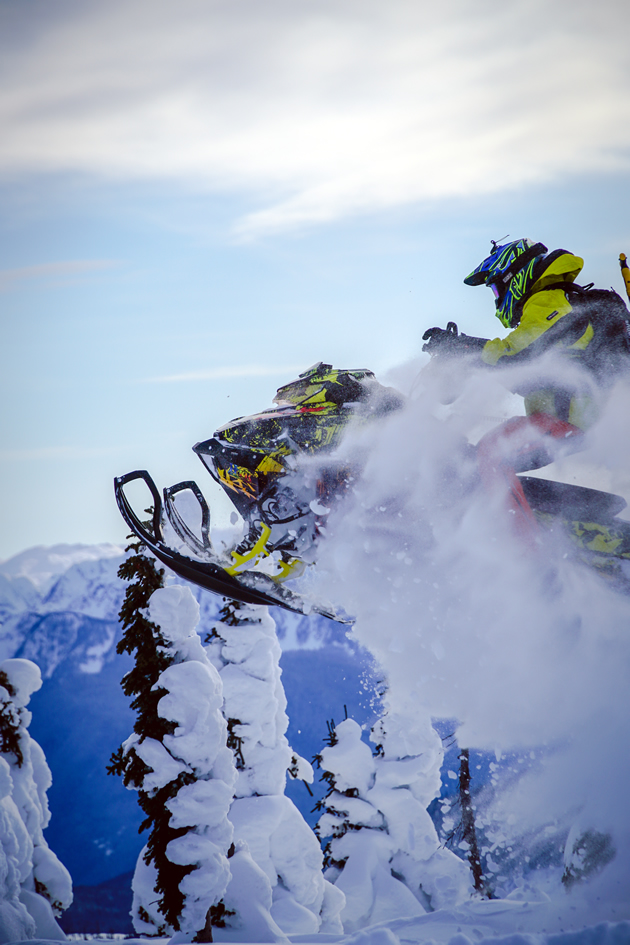 The rider? Adam Boers of Fort McMurray, Alberta. And the location? Blue River, B.C.
Boers stopped by the SnoRiders booth at the 2017 Alberta Snowmobile & Powersports Show in Edmonton to say "hi". He was joined by Jennifer Robinson, marketing co-ordinator for Tourism Valemount.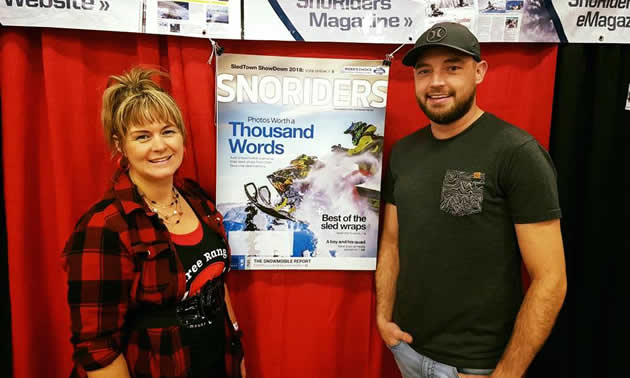 At the show, we were also happy to meet Kelsey Elliott, our magazine's feature story athlete.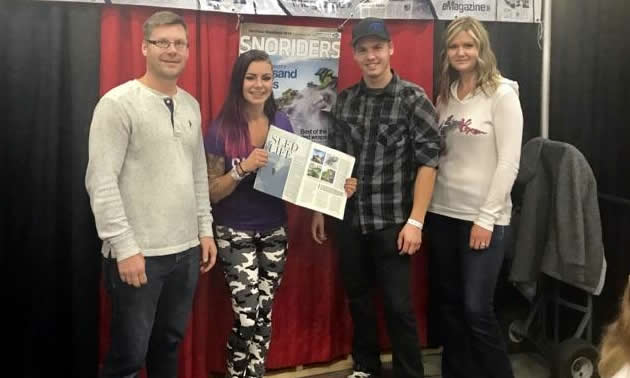 Held at the Northlands Expo Centre, the Alberta Snowmobile & Powersports Show is now the second largest of its kind in Canada. Our magazine made a prolific appearance at the show, winding up in the hands of some very well-known riders . . .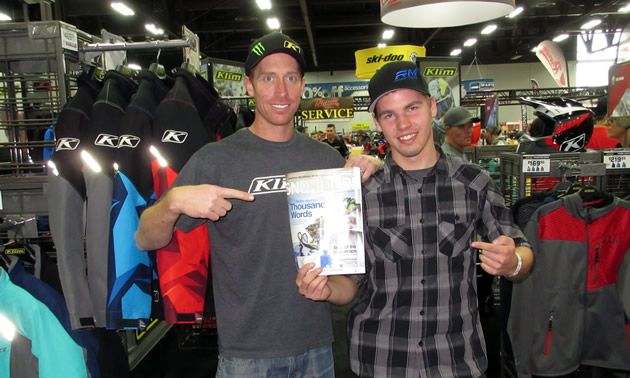 X Games gold medallist Brock Hoyer also made an appearance at the show.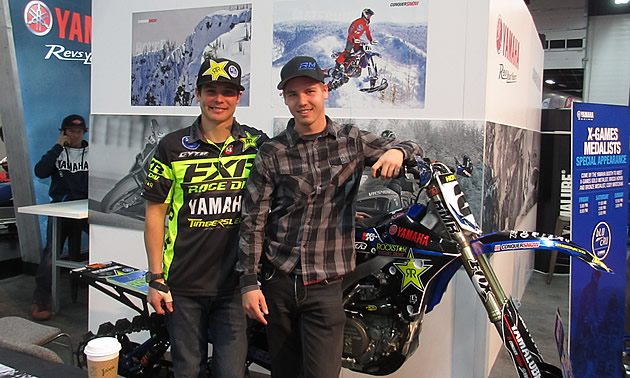 We'd like to thank the Alberta Snowmobile Association for organizing this year's show and everyone else who stopped by our booth to pick up their free copy of SnoRiders and enter our draw. Till next year!