If you're lucky enough to call Valemount home or frequently visit this small mountain community, it's likely you've seen Danny Roberts wielding his camera at local and special events. The very talented owner of Boosted Imagery is rapidly increasing his repertoire of people, sports and landscape photos—all of which began from snowmobiling.
Born and raised in central Newfoundland, Roberts grew up glued to The Weather Network, waiting in eager anticipation for the next Nor'Easter or Alberta clipper to roll in. Given the extreme nature of Newfoundland weather, it wasn't long between storms, and the aftermath could be a kid's dream come true.
"One of the greatest things was waking up in the morning with a fresh blanket of snow and finding out school was canceled," said Roberts. "Me, my brother and our friends would go ride our snowmobiles until the sun went down."
For his and many other families living in this small town of Great Falls-Windsor, snowmobiles were also, at times, a necessary mode of transportation to work and school, and used for hauling firewood to heat the home.
Mountain inspiration
After graduation, Roberts moved out West to pursue a career in Alberta's oil industry, which put his snowmobiling on hiatus.
Some years later, in the winter of 2012, Robert's father invited him on a sled trip to Valemount. It would be his son's first experience in the mountains. The now 28-year-old sums it up in two words: euphoric and invigorating.
"It was then, stuck sideways on a hill up to my chest in snow that I knew I was hooked," he said.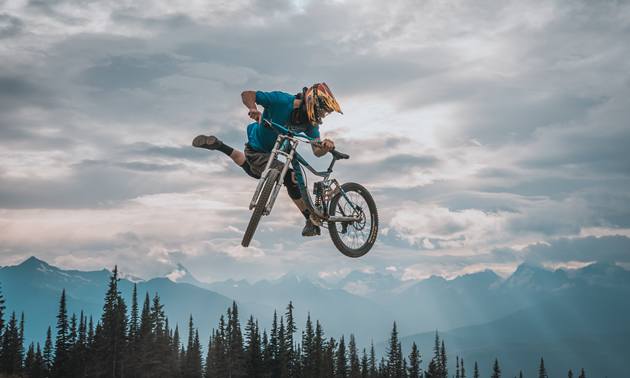 Yielding to the power of the mountains, Roberts eventually made the decision to call Valemount his permanent home.
Curtis Pawliuk of Frozen Pirate Snow Services became a good buddy, safety mentor and source of inspiration, not only behind the bars but behind the lens as well.
"I bought my first camera in preparation for the 2012-2013 snowmobile season, but it wasn't until riding with Curtis after my first AST 1 course that I knew I was hooked on photography," he said. "I was blessed to be able to shoot extraordinary talent during my first few days behind the lens."
Cutting through the clutter
The winter backcountry is an unusually challenging environment for photographers; finding the perfect way to transport expensive equipment is, unfortunately, a game of trial and error.
I've spent a lot of time, effort and money trying to figure it out," said Roberts. "You have to protect your gear and at the same time have a fast setup time, because the time it takes you to get into position and setup could spoil one's nerve to attempt a feature."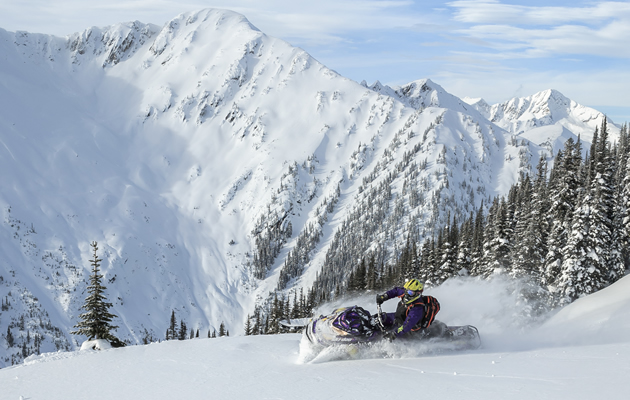 These days, photographers also need to have a unique eye for capturing photos that will stand out above the crowd.
"In an over-saturated world full of content, people's appetite for the mundane is zero," said Roberts. "For content to rise above, it has to be very, very strong. If I can take five shots a year that I'm proud of, I'm a happy man. Less is more in a very noisy world."
Like the very nature of this sport, Roberts' shooting style is in a state of eternal progression.
To see where the journey is leading him and have him capture your experience, head over to Boosted Imagery on Facebook.