The Watt Mountain Wanderers Club has a lot to be proud of. For one, sledders can snowmobile right from their homes or hotels directly out to the trail system, with a stop for fuel allowed by one of the town's bylaws.
Once you get out of town, sledders can enjoy an annual average snowfall of about 50 to 75 centimetres. With over 150 kilometres of groomed trails and endless cutblocks for the powder riders, there's something for everyone in High Level, Alberta.
There are three picnic sites and two warm-up shelters on the trail system, all complete with fire pits or wood stoves to add to the adventure.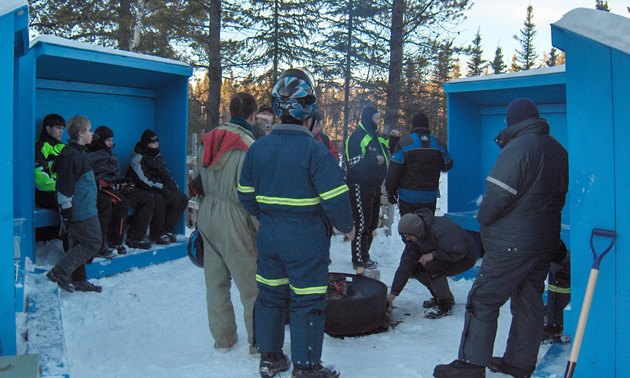 Paul Catt is the trails director for the Watt Mountain Wanderers. He recommends two unique trails every snowmobiler should try.
Watt Mountain Loop
The pride and joy of the club is the Watt Mountain Loop. Leave from any hotel or residence in town and head north to loop up and around Watt Mountain, which is about 400 metres higher than is the town. The route is about 130 kilometres and would take a family about five to six hours or less if your group consists of more experienced riders.
For the first and last 40 kilometres, you will ride through a middle-age aspen forest and by beaver dams along the way. In the middle section, where you go up and over Watt Mountain, there is more mature spruce forest. You'll also go over bridges built over ravines and dip in and out of smaller hills.
There are endless cutlines along this loop to explore if you want to do some powder riding.
Getting there: Stage from any hotel in High Level.
Parking: All hotels in High Level are snowmobile-friendly.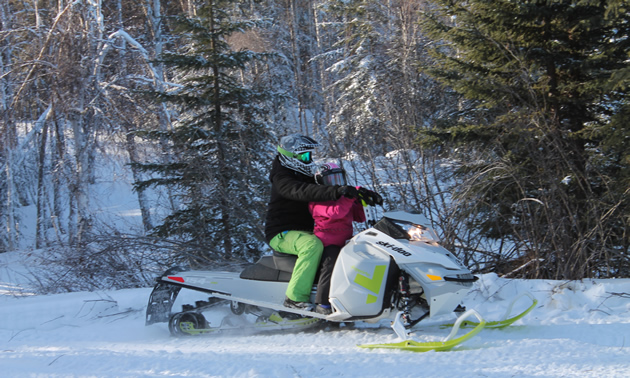 The Machesis Lake Trail
To access the Machesis Lake Trail, leave from High Level going south along the highway and then you will head southeast. It's 74 kilometres one way and you'll end up at the Peace River. It's a pretty flat run and will take about 1.5 hours each way or longer for families.
Here, like the Watt Mountain Loop, you'll have a good chance of seeing moose or possibly lynx. You'll ride through boreal forest, by beaver dams, and up and down some small hills. Once you get to the Peace River, you could keep going for a more adventurous longer ride or you can turn around and head back to High Level.
Getting there: Stage from any hotel in High Level.
Parking: All hotels in High Level are snowmobile-friendly.