The northern oil town of Fort McMurray is probably most known for the endless employment opportunities the Athabasca oilsands provide, enticing many people to work and live in the area. Although it may not be the typical destination sought out by an adventurer, this area is a mecca for backcountry fun and adventure. Fort Mac is what you make of it. Some people opt for a fly in/fly out type of situation, but there are many who have chosen to stay in the area permanently after discovering the endless kilometres of raw beauty in the Fort McMurray backcountry.
Located 435 kilometres northeast of Edmonton, Alberta, on Highway 63, Fort Mac is nestled in the boreal forest along the Athabasca and Clearwater rivers. Winters are long, which isn't a bad thing, especially if you've got a bit of braap coursing through your veins. Endless snowmobile adventures are had each season by eager enthusiasts.
The McMurray Sno-Drifters, a member of the Alberta Snowmobile Association, is an active club, grooming and maintaining over 275 kilometres of backcountry trails. This non-profit organization was formed in the early 1980s by local volunteers. They work hard to provide educational outreach, embracing the idea of snowmobiling as a family sport. Intricate mapping and signage of the trail systems allow for safe navigation and habitat preservation in ecologically sensitive areas. Many warm-up locations complete with washroom facilities provide that little bit of extra comfort for everyone who ventures out. The actively groomed trail systems offer endless opportunities to view local wildlife such as caribou and moose along with beautiful scenery to melt the stress away from busy work days.
Anzac Trail
The Anzac Trail has staging located within city limits, two kilometres from the airport on Highway 69. This is an easy, family-friendly ride that meanders peacefully out to the satellite community of Anzac. There are rest and warm-up stations along the way that feature wind breaks and fire pits for awesome trail lunches over an open fire. Well signed and easy to navigate, this trail is a favourite for families to enjoy.
Connector trail
The McMurray Sno-Drifters created a connector trail between the Anzac Trail and the Stony Mountain/Thickwood trails. The trail starts off quite easy, with open terrain and rolling hills, then climbs into a more forested area. Riders can test their tree-riding skills in the deep powder terrain and enjoy their journey through the boreal forest. This trail becomes sharper and more challenging as the trail climbs.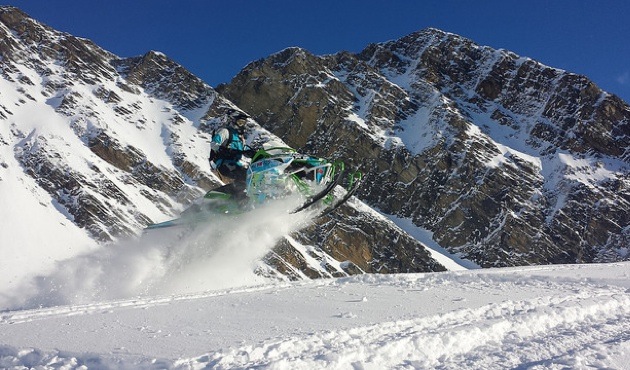 Stony Mountain and Thickwood trails
These trails offer even more adventure for those wanting to test their climbing skills. The Stony Mountain Trail has large hills to practice carving and sidehilling while the Thickwood Tower Trail has two ravines that offer the same amount of climbing and sidehilling possibilities along with some interesting cornice drops. It is not uncommon to frequently encounter almost one metre (three feet) of fresh dry powder off trail which will get every snowmobiler's heart pounding in excitement.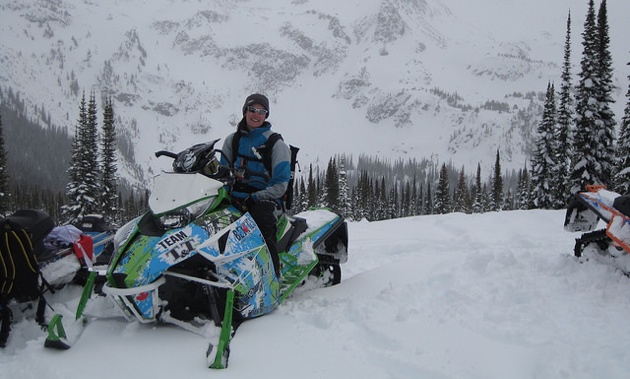 Heather White, born and raised in Fort McMurray, grew up in the backcountry. "It is not uncommon to put 2,000 miles (3,219 kilometres) on your snowmobile in Fort McMurray, never touching the same ungroomed trail twice," she said. There are endless ungroomed trail opportunities when you adventure on the ample cut lines, pipelines, power lines, lakes and muskeg beds. Deep dry powder with cooler temperatures create the perfect opportunity to bring joy to your winter. The pipelines and power lines have been thoroughly cleared, removing the many obstacles that could take out arms and bulkheads. Sometimes adventurers push into cattail territory, leaving many a rider vacuuming out their sleds after a long day of fun. "Cattails explode into fluff when you ride through them! While they aren't a dangerous obstacle, they certainly make for work vacuuming at the end of a day," White said.