People are drawn towards snowmobiling for a variety of reasons: outdoor exploration, exercise, high-octane, adrenalin-fueled fun, and bonding with family. For Audun Klath, member of the McMurray Sno-Drifters Snowmobile Association in Fort McMurray, Alberta, recollecting nostalgic bits of his childhood spurred him to get back into snowmobiling.
"I have memories of my father pulling my brother, sister and I on a sled behind his 1968 Ski-Doo Olympic in the early 80s," Klath said.
In 2015, Klath purchased his first snowmobile, a 1999 Ski-Doo Grand Touring 500. That purchase sealed the deal. His affection for snowmobiling had been reborn.
"I've been hooked ever since," he said. "I love the exhilaration of riding fast, manoeuvring through tight winding trails and flying over smooth frozen lakes. I love being a member of the McMurray SnoDrifters Snowmobile Club. The volunteers really make riding amazing."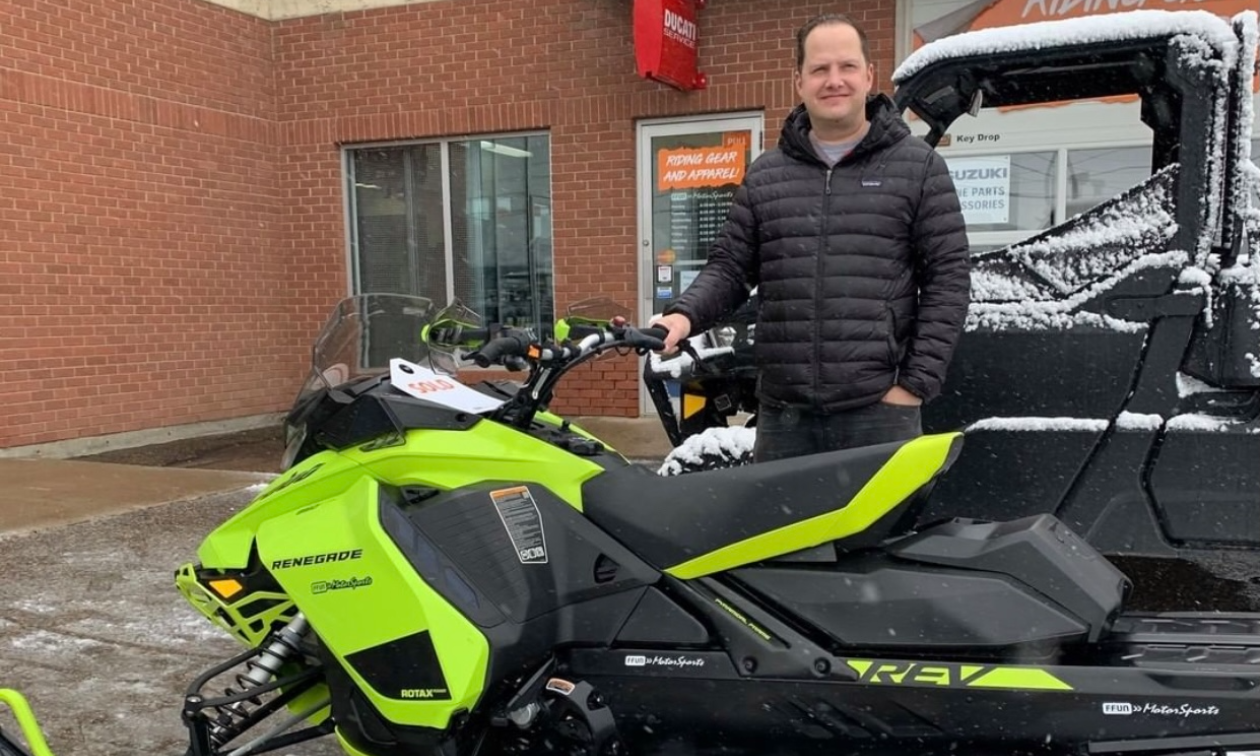 More than any of that, though, the main reason Klath got back into snowmobiling was the chance to reconnect with family members and build new, meaningful connections with the next generation.
"Snowmobiling has allowed me to spend quality time with my seven-year-old son, 75-year-old father, and younger brother," said Klath. "It's become a way to create memories with my family.
"I was able to teach my seven-year-old son how to ride his first snowmobile this year. It was amazing to ride side-by-side next to him, watching him get more confident every time he squeezed the throttle on his little 120. He turned it over on its side a few times and always said the same thing to me, 'I am alright Daddy. Let's keep going.' "