"I'm a farm kid from the prairies but I'm addicted to sledding and the mountains."
So says Logan Thibodeau, who doesn't mind going for a drive to reach the best sledding spots. "I live in Taber, Alberta, but Fernie is kind of my local spot," he said. "There are lots of good zones all around Fernie. I spend a lot of time there."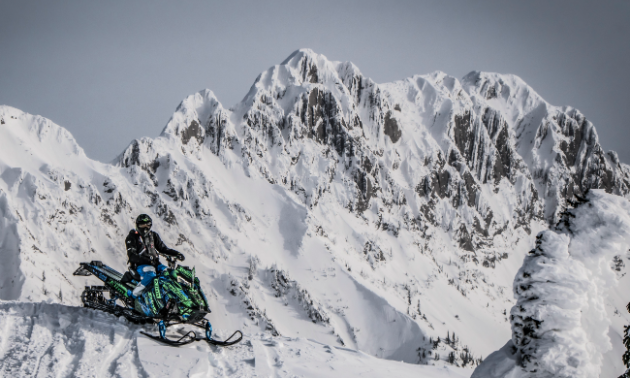 You'd be hard-pressed to find someone more enthusiastic about shredding through fresh powder than Thibodeau. If you're unloading your sled from your toy hauler and spot someone grinning ear to ear, it might be him. "I love the sense of adventure right from the parking lot, getting into the backcountry and having endless possibilities."
Hereditary devotion
Thibodeau's zeal for snowmobiling could be genetic. His dad introduced him to the backcountry at age four. Even though it wasn't as much fun as it is now, the seed of snowmobiling was sown beneath the frosty ground. "Our days were a lot different back then," said Thibodeau. "There was a lot of jetting and clutching all day. Not a lot of riding."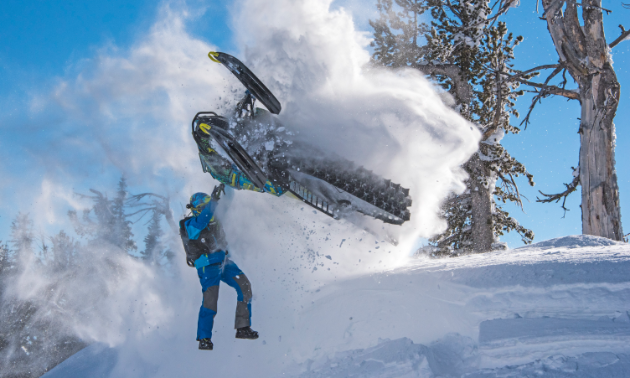 While Thibodeau was finding his footing within his new favourite pastime, he made a lasting connection with his first brand as well. "I'm very loyal to Polaris," he said. "The sleds I've built hold up great for me. I get lots of life out of belts. They're easy to work on and lighter than anything else out there. The Axys chassis and engine work so well."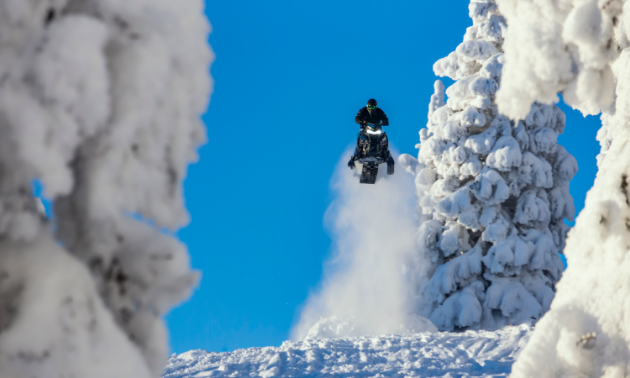 Thibodeau's first sled was a Polaris chassis with Rotax 670 engine. He's since graduated to a 2018 Polaris Axys 155 2.6" track. It's got a 36" A-arm kit from ZBroz with X1 shocks on the front and back, IceAge Bomber Rails, a stage 2 kit from Starting Line Products, a Chris Brown bar from CFR Racing and a wrap from M7 Designs.
Hangtime
Experimenting with airtime is one of Thibodeau's favourite ways to enthrall himself and onlookers. "I'm a technical tree rider really into building big jumps and lining up nice downhill lines with some drops," he said. "I'm getting a seat grab seat for my sled and want to start tricking some of the bigger jumps and progress as a rider."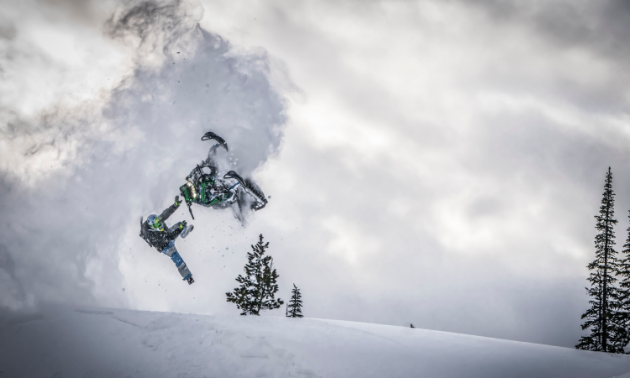 Fernie isn't the only place Thibodeau shows off his aerial prowess. Last winter, he competed in The Calling in Revelstoke, B.C. and placed second. One of his recent highlights came from this past Alberta Snowmobile & Powersports Show in Edmonton, Alberta. "One of the coolest things is signing posters for all the l'il rippers that come around to the booth to see my sled," Thibodeau said. "It's a lot of fun seeing them light up."
Family ties
As an adult, Thibodeau still bonds with his dad while poring over engines with a lot of horsepower, covering the gamut from dragsters to snowmobiles. "My dad always helps me fix my banged-up sleds," he said.
The joy of snowmobiling that Thibedeau inherited from his dad is now getting passed on to the next generation. "I have two beautiful daughters," Thibodeau said. "One is four years old. She has a Polaris 120. The other is seven months old. I hope I can share the sport of snowmobiling with them just like my dad did with me."