Snowmobilers wanting a quick retreat from city life and a cellphone detox have to check out Powerview-Pine Falls this winter. Manitoba's top SledTown for 2018 offers a warm welcome and easy access to over 156 kilometres of remote, forest riding. Not too remote, however, for members of the Maskwa Snowmobile Club see to it that their trails are frequently groomed and well-marked. It is necessary, given the steady influx of visitors.
"We are very, very busy," said Tonya Kemball, club secretary, "so busy our gas station in town runs out of premium fuel some weekends because of the traffic coming through."
At 50 members, the Maskwa Snowmobile Club itself is relatively small, but according to Kemball, Powerview-Pine Falls is a hub for riders in the eastern region, and it serves as the gateway to at least six other clubs' trail systems.
An outdoor oasis
The town of Powerview-Pine Falls is located on the southern bank of the Winnipeg River, upstream from where it flows into Lake Winnipeg, and about an hour and a half from Manitoba's capital city. Snowmobilers from Winnipeg enjoy riding the club's trail system, which extends east to Nopiming Provincial Park.
"It's a lot of bush riding, river riding and beautiful scenic areas," said Kemball. "Aside from the roads you cross right in town, once you get onto our trail system, you won't see any more roads. It's just you and nature. Ninety per cent of the time you don't have cell service."
Venturing this deep into the woods, riders can encounter a variety of wildlife, including moose, deer, foxes, coyotes, wolves, lynx and bobcat.
Some trails open earlier, but the club's entire trail system is usually open by mid-January.
"It depends on the weather," said Kemball. "This year, everything was open quite a bit earlier than usual."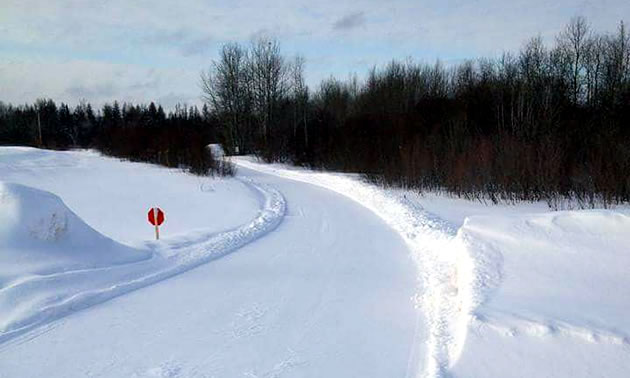 The last few winters have been good to Powerview-Pine Falls. When other clubs in Manitoba had to keep their trails closed all year, it was business as usual for the Maskwa Snowmobile Club.
As for amenities, the club offers three well-stocked warm-up shelters, complete with heated outhouses, and a clubhouse that accommodates over 100 people. According to Kemball, they are a family-oriented group.
"We want to keep as many youngsters involved as we can so everything we do is family based," she said.
The club has several events, including a Poker Derby in February that is open to the public.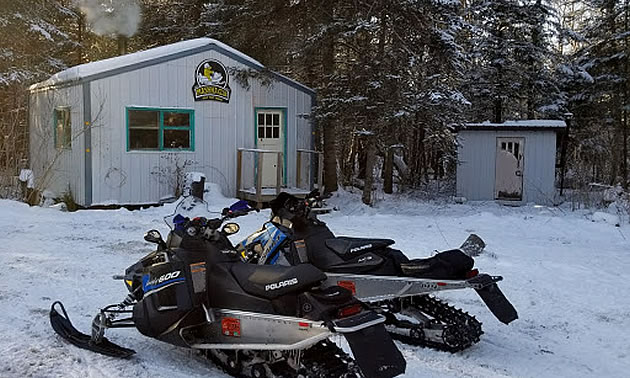 Sled-in, sled-out
After a long day on the trails, snowmobilers will want to rest and relax. Back in Powerview-Pine Falls, they can begin and end their ride right from the Papertown Motor Inn. Sled-in access to restaurants, gas stations and repair shops is available as well.
Winning top SledTown in Manitoba, Powerview-Pine Falls has bragging rights to the snowmobiling in 2018. According to Kemball, it came as a bit of a surprise.
"We kept advertising it through our Facebook Page, asking people to keep voting," she said. "And it worked. I was quite shocked. But our members are absolutely ecstatic."
SnoRiders would like to congratulate the Maskwa Snowmobile Club and everyone who voted. According to Kemball, the trophy will be on display at various businesses in Powerview-Pine Falls throughout 2018.