In a sport that could be synonymous with an inflated ego, it is almost refreshing to speak with someone who lets his skills do the talking.
Born and raised in Alberta's Crowsnest Pass, Brett Linderman grew up around high-horsepower sleds. With one of the area's most respected sled builders (Brent Linderman) to mentor him, he learned from a very young age how to tweak and fine-tune them. The now 24-year-old spends 40-plus hours a week carving stock sleds into game changers.
Quiet and elusive, especially in the backcountry, Brett spends the majority of his ride time with his uncles (Brent and Dale), father (Randy) and younger brother (Ryan). Over the years, he has become well acquainted with the Crowsnest Pass and the kind of terrain it has to offer snowmobilers.
"Around here, we can do anything," he said. "There's hillclimbing, lots of technical tree riding and trail riding."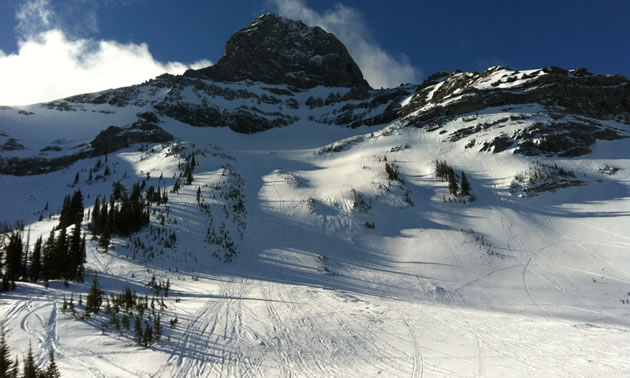 He mentioned the Lost Lake area if you're looking for lots of nice tree riding and Corbin Creek for more open powder riding on the lakes.
If there's fresh snow, Brett usually keeps to the trees, but he enjoys racking up the air miles, too. Hillclimbing is in the mix as well, but that's reserved for the springtime.
The Lindermans are also frequent competitors in the annual snow drags in Fernie, B.C., and they've walked away with several first-place finishes.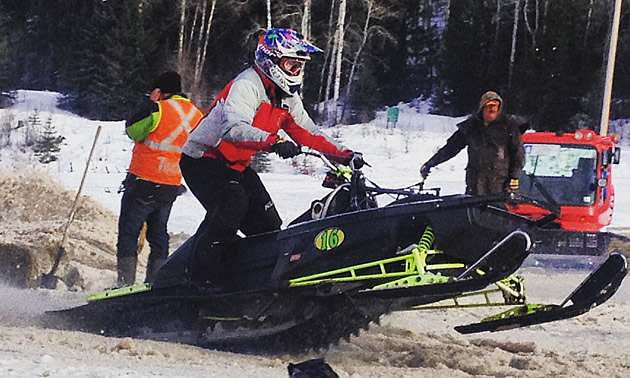 Summers are busy too, but when Brett's not wrenching behind the scenes at Arctic Edge Motorsports, he rides dirt bikes, breaks horses and would be wrestling steers were it not for an injury that's kept him away from rodeos. Brett also looks forward to hunting season. Through all this, however, he still has sledding on the brain. For him, it's a way of life.
"I just like being able to get out with my family, enjoy the mountains and all that," he said.
A solid rider with mad horsepower skills, Brett has good reason to boast, but it's his reputation that speaks volumes.