Crowsnest Pass, Alberta, has it all—from corduroy trails that will take families and touring groups on the most scenic ride of their lives to powder-laden bowls, meadows, trees and some of the most rugged terrain the South Rockies have to offer. It is any wonder, then, that Crowsnest Pass is Alberta's top SledTown for 2018?
The SledTown ShowDown contest, which ran October 10 to December 31, 2017, pitted Crowsnest Pass with Edson in Round 1. As the votes poured in, the Pass went on to defeat Calgary (Cataract Creek), Grande Prairie and Athabasca to earn bragging rights and a SledTown trophy. You can check out the voting history here. But first, what really makes a SledTown?
Well, it starts naturally with terrain so good that snowmobilers will travel from near and far to make sure the rumours are true.
"We have visitors from all over Western Canada," said Kelsey Poelt, president of the Crow Snow Riders. "I have guided groups from Ontario, Manitoba, Saskatchewan and Alberta."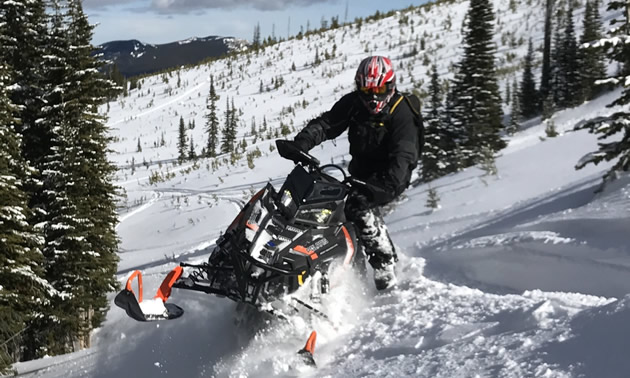 Next, you need amenities. In the Pass, there are 20-plus restaurants, six fuel stations and more than 15 accommodations. According to Blair Painter, mayor of Crowsnest Pass, businesses are very welcoming to snowmobilers.
"We love nothing more than to share our amazing community and amenities with riders from all over Western Canada and beyond . . . ," said Painter. "Our local restaurants are a great place to kick back and share stories about the trails and mountains conquered in a day's ride."
Of course, snow conditions play a vital role when it comes to a SledTown, and Crowsnest Pass is known for having light, dry powder that falls in abundance. According to Poelt, in a good snow year, it can reach depths of 25 feet (7.6 metres) in the alpine.
Finally, it's the club that makes a true SledTown. Since 1991, members of the Crow Snow Riders have worked hard to manage and promote their riding, and the work hasn't gone unnoticed.
"The Crow Snow Riders and the Crowsnest Pass Quad Squad do an amazing job of promoting the Crowsnest Pass by hosting various events," said Painter. "(The two clubs also take on) trail grooming and maintenance, and the production of maps for over 1,200 kilometres of trails."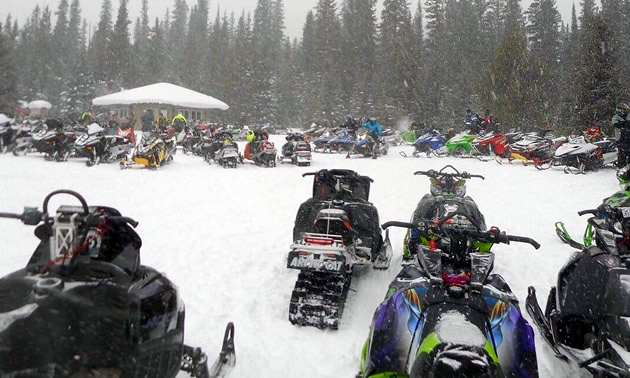 The snowmobile club is well respected on a provincial level as well.
"The Crow Snow Riders do an excellent job of maintaining the trails in this part of Alberta and are to be commended for being recognized as SnoRiders' top SledTown in Alberta," said Chris Brookes, executive director for the Alberta Snowmobile Association.
In light of proposed closures, the Crow Snow Riders and many user groups in Southern Alberta face an uncertain future.
"A lot of our trails are on the south side in the Castle Park, and it's a huge area," said Poelt. "I encourage people to join a club and buy memberships. The more numbers we can get, the better chance we have of them listening to us."
Crowsnest Pass means a lot to snowmobilers in Alberta, and Brookes explains why:
"Sledding in the Crowsnest Pass offers riding we cannot find in other parts of Alberta. With so many areas closed to snowmobiling, the Pass is just about the only place left where we can get into some high-country riding."
It goes without saying that Crowsnest Pass is deserving of its title and we here at SnoRiders would like to congratulate all who voted. Alberta's top SledTown is where people go to unwind from the stresses of daily life. Here, among the towering peaks of the Canadian Rockies, they forge new friendships, deepen family bonds and gather inspiration by connecting with the natural world.