Jerry Bidulock has been selling snowmobiles for 50 years. Think about the knowledge and experience someone can gain from a half-century of work. He's seen this sport rise from humble beginnings to the cultural phenomenon it is today. If anyone is qualified to forecast what's next for our favourite pastime, it's Bidulock.
At 14 years old, Bidulock was an enthusiastic kid with lots of energy. He was lucky enough to get exposed to snowmobiles in 1966 and immediately took an interest.
"My dad was in the hardware store business," said Bidulock. "I coerced him into taking on snowmobiles. He said, 'I will only take this on if you will run this part of the business for me.' We went shopping 50 years ago and checked out two or three brands. Some were not as desirable. We chose Ski-Doo because it just made sense; they're a good supplier/distributor and we liked what we saw."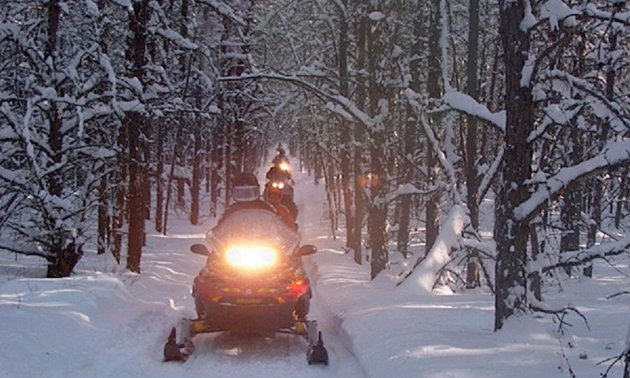 That kind of intuition is likely what has kept Bidulock in business so long. He currently owns and operates Power Merchants Ltd. stores in both St. Paul and Cold Lake. Commuting between the two locations is as easy as hopping on a sled and riding a groomed trail. Things weren't quite so simple in the '60s when Bidulock began this venture.
"There were not many people that had them back in our little rural market," he said. "At 14 it was fun and incorporated the business world that my dad was involved in. At 22 I was making career choices. My hope at that time was that the powersports business might be able to support a family. I never imagined it could support 15 to 20 people and their families in terms of career or workplace."
A lot has changed in 50 years, not just in the powersports business, but also in the product itself. "The ability to have fun on a machine with ease has changed a lot," Bidulock said. "If I was still riding a 1967 Ski-Doo, I probably wouldn't be able to do it. The ergonomics, comfort and performance from the products have kept me a young man. I'm lucky that I'm able to be quite active, not only in the retail environment but also in the fun environment of the industry."
Fast forward 40 years from Bidulock's first snowmobile sale and things get even more interesting. "The changes that have come about in the last 10 years astound me," he said. "Going into the rev chassis: you're sitting higher, more forward. You're able to move your weight around on the machine without sitting so low and having a hard time getting up."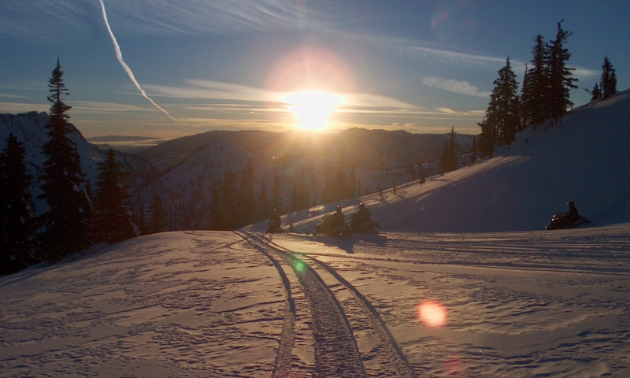 When you turn the clock ahead to just a few years ago, even more massive developments have taken place. "About three or four years ago we saw some radical changes that made us say 'Holy cow! Can they even do any more of this?' And then they do," said Bidulock. "The suspension on lighter weights has improved. The machines are considerably lighter. With the E-Tech motors, not only did engines became much more powerful, they became much more efficient. The fuel range has increased; the oil burn has been reduced. Reliability has significantly increased over longer periods of time."
Rather than looking into a crystal ball, we channel Bidulock's wisdom and look into the future with anticipation. What needs to happen in order to move the sport forward? "It's more a matter of support for infrastructure than it is for the products themselves," Bidulock said. "Technology is going to continue to bring us more and more improvements on products, but I really think socially—with clubs and partnerships with governments—we really need to move that forward."
Some provinces in Canada are already on the right track but others are lacking in moving snowmobiling forward. "In Alberta we're behind when compared to other provinces," said Bidulock. "Quebec in particular, they have such a highly developed infrastructure there. They're 10 or 15 years ahead of us. Government participation is the key that's missing here in Alberta."
As much as things have changed in the last half-century, Bidulock contends the one thing that hasn't changed is "the desire to have fun in our environment, in our world."