As one of the founding members and a 15-year president of the Athabasca River Runners, Dave Bilsky, 64, has had a big influence on the local snowmobiling scene—but he's had an even greater impact on his daughter, Lynn Olson.
"He introduced me to snowmobiling," she said.
Olson was only three at the time but her passion for the sport grew stronger each year. When she was 17, Olson made her first big purchase—a 1993 Polaris XLT. Later on, she and her husband were married on sleds. It seemed only natural, then, for Olson to introduce her three kids to the sport.
"They all have their own sleds," she said. "Even our little guy, he started driving his own sled when he was four-and-a-half."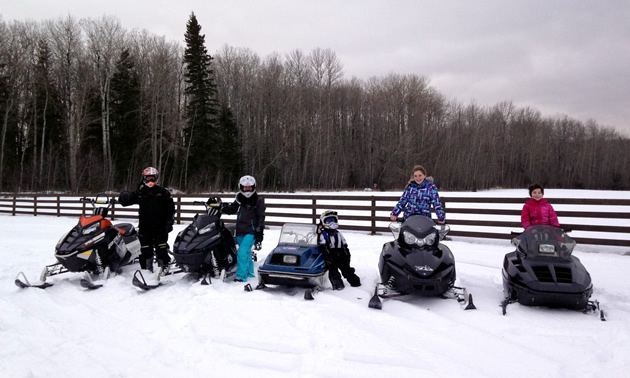 Living west of Athabasca, right next to the club's trail system, Olson and her family have doorstep access to 300 kilometres of groomed trails, plus an unlimited supply of off-trail riding on Crown land. One of her favourite rides, however, is the Bilsky Loop. Named after her dad, this 45-kilometre loop takes riders to a trapper's cabin that has been in the Bilsky family for decades.
The Athabasca trail system is ideal for families and Olson is starting to see more riders venturing out with their kids, which also means more women are riding. This is good for the sport and for women who, like Olson, have gotten used to being the only lady in the group.
"I find it very encouraging to ride with other women," said Olson. "I've done a couple of clinics and ladies rides and I find that they are very helpful in building confidence."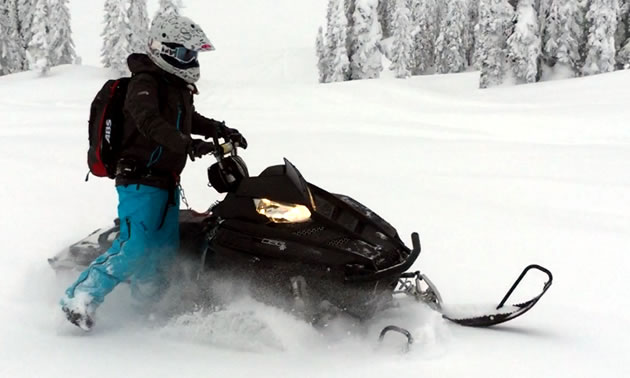 Like her father, Olson is an active volunteer for the Athabasca River Runners. Having held the position of treasurer and now communications co-ordinator, she works to promote the riding around Athabasca.
"We just purchased a new groomer and we're getting more active as a club, trying to promote our trails" said Olson. "We got a few more trails put in and more and more people are coming out to ride for the day, realizing we are only an hour and a half from Edmonton."
Attracting new riders and getting your kids into snowmobiling is a good way to ensure the longevity of the sport. In fact, most of us wouldn't be sledding today if it weren't for our parents sitting us down on the old 440 to bounce away with them on the trails. Olson is carrying on a tradition.