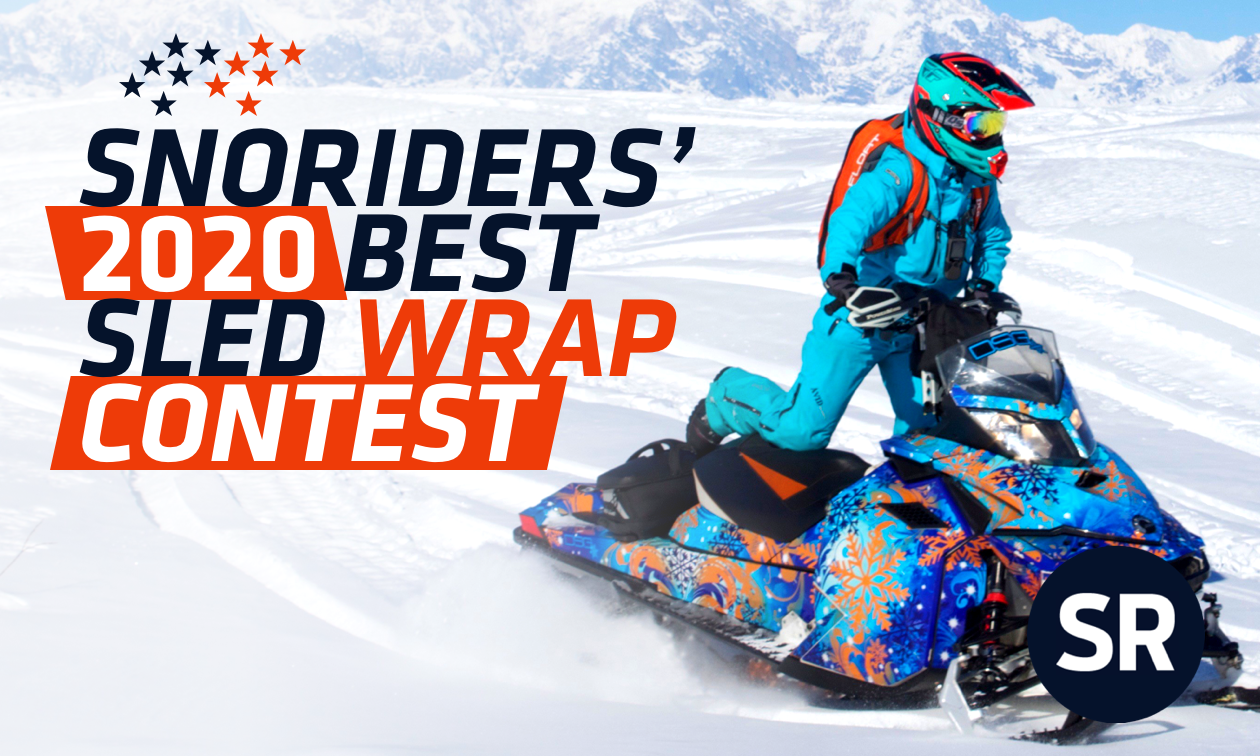 Best Sled Wrap Contest
SnoRiders' 2020 Best Sled Wrap Contest is underway! We've compiled the 24 finest sled wraps in Western Canada and now it's time for you to decide who wins our Best Sled Wrap Award.
Here's how the contest works: we start with 24 submitted sled wraps that go at it head-to-head. Each round lasts two weeks. Our readers (you) vote for their favourites and the sled wraps get whittled down. After Round 4, we'll find out who has the finest sled wrap in Western Canada.
If you'd like to know how to install your own sled wrap, check out our start-to-finish instructions for a successful DIY sled wrap experience.