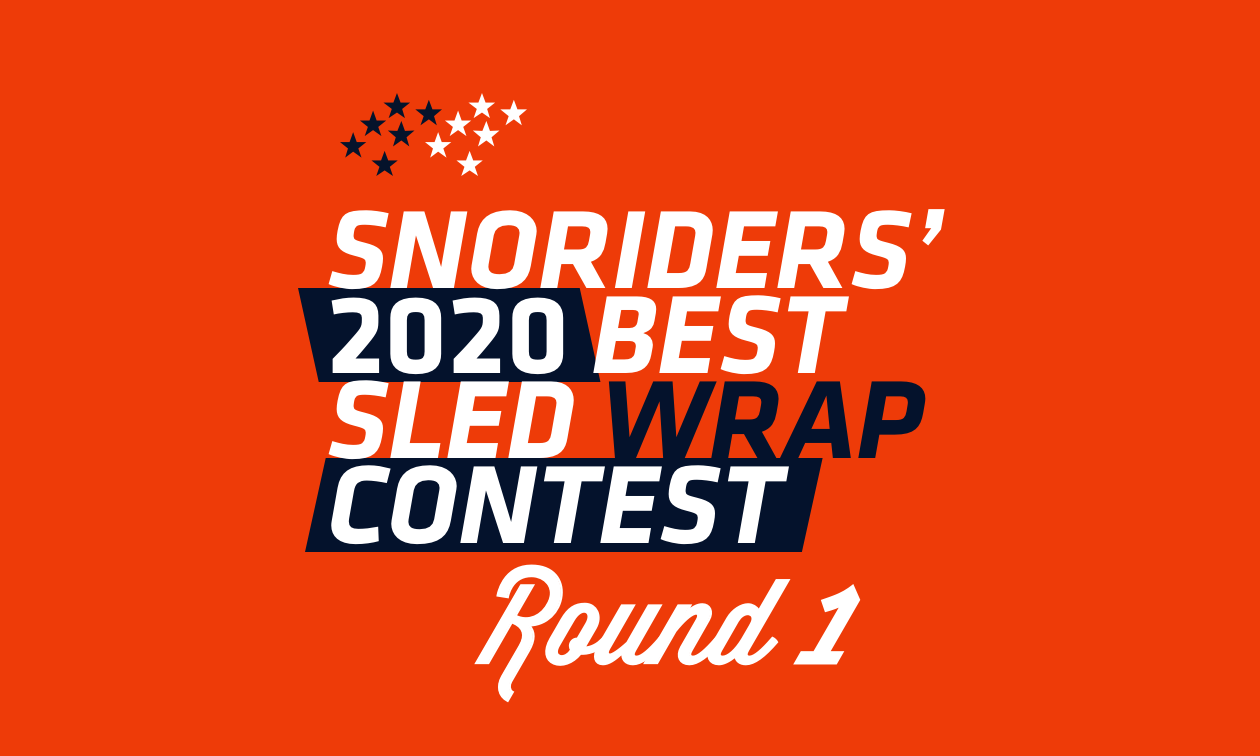 Vote for your favourite sled wraps!
SnoRiders' 2020 Best Sled Wrap Contest is underway! Throughout July and August, rad riders submitted photos of their most gnarly sled wraps by posting pics of their wicked designs using the hashtag #SledWrap2020 on social media (Facebook, Twitter, Instagram) to enter the contest. We've compiled the 24 finest sled wrap entrants and now it's time for you to decide who wins our Best Sled Wrap Award.
Who has the most bodacious, beautiful, bespeckled snowmobile in all the land? It's time for you to vote for the best of the bunch.
Round 1 runs September 15 to 27, 2020.
Here's how the contest works: we start with 24 submitted sled wraps that go at it head-to-head. Each round lasts two weeks. Our readers (you) vote for their favourites and the sled wraps get whittled down. After Round Four, we'll find out who has the finest sled wrap in Western Canada.
If you'd like to know how to install your own sled wrap, check out our start-to-finish instructions for a successful DIY sled wrap experience.
If you're on our e-Newsletter list, you'll also get SledTown ShowDown news, plus our best snowmobiling stories, each month. Not on the list? Sign up here.