Wes Jones is a man on the move. He refuses to sit still for long, which is how he manages to rack up over 8,000 kilometres on his snowmobiles every winter.
"I have three snowmobiles," Jones said. "They're all Polaris 800 Switchback Assaults—2016, '14 and a '13. Both of the older ones have brand-new rebuilt motors in them because I blew out the motors at 10,000 miles. If I was Polaris, I wouldn't sell me the extended warranty, ha ha!"
Snowmobiling isn't just a hobby for Jones, it's a lifestyle. He's been perched on sleds since the '60s. "My brother and I pooled our money together from delivering newspapers and bought a snow machine," said Jones.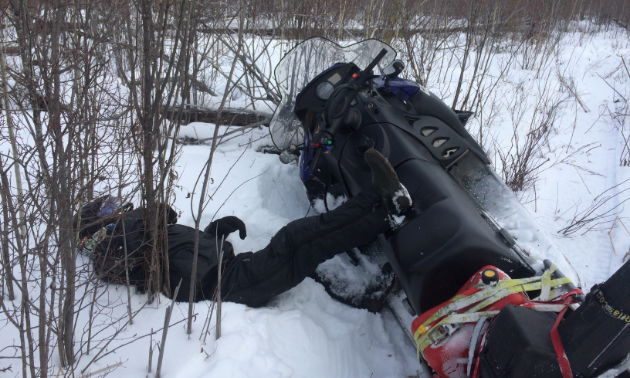 Camaraderie and socializing are two of Jones favourite things about riding, as long as there aren't too many companions, "Any more than six is a pain in the neck—keeping track of them all," said Jones. "I've gone with big groups but there are lots of extra headaches."
In case you can't tell by this point, Wes Jones marches to the beat of his own drum. He enjoys cross-country sledding and goes into bush and no-man's-land when he pleases. Jones notes that he carries a lot of gear. You don't ride the distances he does without being prepared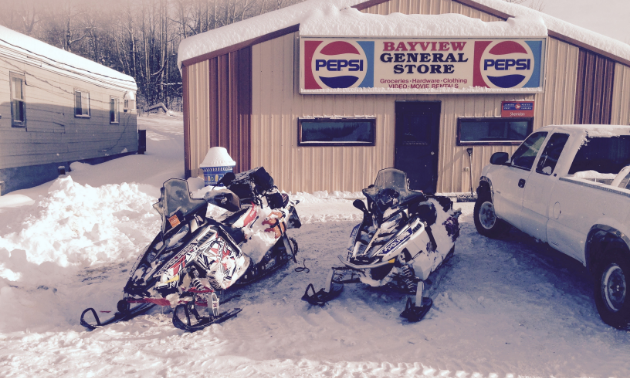 His greatest journey was when he took a snowmobile trip out to Newfoundland. "Another guy and I talked about riding out to the East Coast on our sleds so one day we decided to do it." Jones said, "I asked the Wish Foundation if they wanted us to raise money for them, so we did and away we went. That ride to Newfoundland was something else. I brought (snowmobiles) on the ferry. Nobody had ever done that before. We drove on and drove off."
As great as that trip was, nothing compares to the trails closer to home. "I go to Saskatchewan a lot," Jones said, "I can ride right from here to there. Their trails all link up to little towns and bars all over the place so I like doing that. The trails are always really good and well-marked."
When asked what his favourite place to ride is, Jones said, "The Pas. The trails are always excellent, lots of snow, no blowing or drifting. Probably the best trails just about anywhere."