For families who'd like to experience the beauty of northern Manitoba, The Pas offers a trail system that is perfect for young children and parents alike. Robert Vipond was born and raised in the area and lives at Rocky Lake, just north of The Pas.
"It's been a labour of love and a work in progress for the past 20 to 30 years, developing the trail system here and everything that goes with it," said Vipond. "But now we have an excellent trail system that certainly would appeal to families in particular. The trails are great—scenic and well-thought-out. There are also warm-up shelters strategically located throughout the trail system."
This is especially important for young riders because of the cold temperatures in and around The Pas. However, on this trail system you're never more than 45 minutes from a shelter. Vipond, whose kids are now all grown up, reminisces fondly about riding with the whole family.
"We rode extensively when the kids were young," he said. "We had lots of great times and had a lot of fun riding together. Now my kids are not kids anymore, but I still ride every chance I get with my son Ryan. My daughter doesn't ride as much anymore, but her husband rides and is involved with snowmobiling."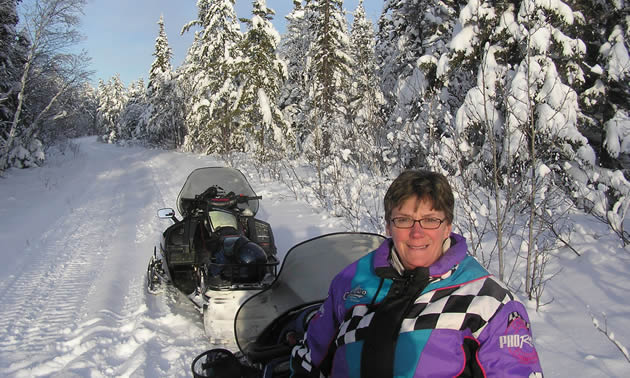 The trail system around The Pas is noted to be safe for families. The trails are wide, flat and have great visibility. Vipond's favourite trails for family riding would be from The Pas to Clearwater Lake and from The Pas to Wanless.
Clearwater Lake
This route is great short trip for families. You can start from anywhere in The Pas and it's about 25 miles from there. There's a nice new warm-up shelter as well.
"This is a great ride that is easily done in a few hours or in an afternoon," said Vipond. "You're riding mostly through boreal forest and then you can have a great cookout at the warm-up shelter there and head back. We've recycled old logging roads, so the trail is great."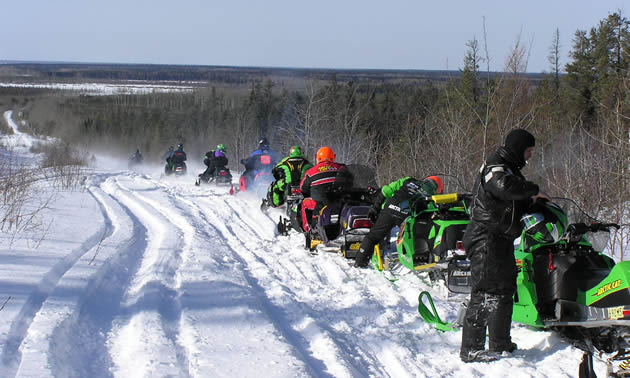 A lot of the trails in this area are old logging roads that haven't been used in 20 to 30 years. They offer great riding and it means the club doesn't have to cut down trees to groom trails.
Wanless
Another great ride is from The Pas to Wanless. According to Vipond, it's a very scenic route and takes you about 100 miles from The Pas.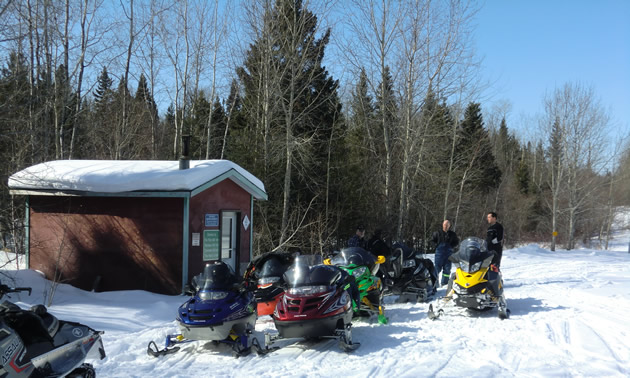 "There are so many options for different trails and routes to take to Wanless," he said. "Or you could take one route one week and then do it counter-clockwise the next week and it will look totally different. One of the trails takes you to the Pas Moraine (a prominent glacial feature). You're up fairly high there and can see for about 40 miles. It's very picturesque and the evening sunsets are just incredible."
Depending on what route you take, there are potentially three warm-up shelters to stop at with the family. In Wanless there is fuel available and places to warm up as well. Overall, this is a great ride for families with kids.