Snowmobilers in the Swan Valley area of west central Manitoba have a lot to celebrate; their area has just been crowned the 2015 SnoRiders SledTown Champion. It was a contest they won't soon forget—nor will those in Valemount, B.C.
These two destinations were pitted against each other in an online contest that began with 64 popular snowmobiling areas across Western Canada. They finally came head-to-head in the final round.
At first, it seemed as though Valemount might win, but the pride of Manitoba overtook it in the second week of voting. When the SledTown contest finally came to an end at midnight on December 31, it was the Swan Valley that had won by 673 votes.
"This is a great reflection on the strength of the two snowmobile clubs in the Swan Valley area," said Keith Powell, publisher of SnoRiders magazine. "It also speaks well of the tremendous pride these snowmobilers take in their local riding area."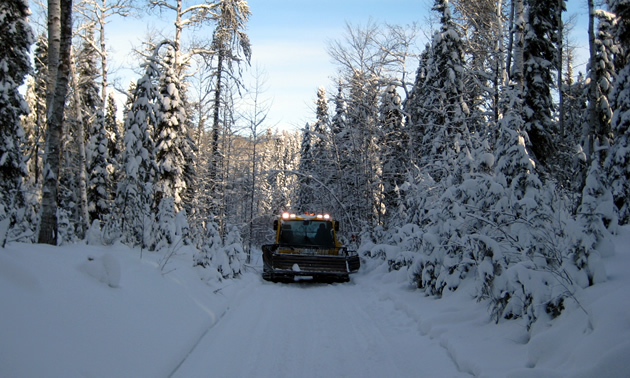 Dave Bobick, president of the Swan Valley Snowmobile Association, couldn't agree more.
"It was tough going up against Valemount, but we do take lots of pride in our trails," said Bobick. "We have our guys out there working on our trails all the time. They're fixing signs and making sure everything's tweaked perfectly for us. So it was a very proud moment for us."
The recognition was apparently long overdue.
"We put in hundreds of volunteers hours," said Brian Sutherland, who is the president of the North Mountain Riders—the club that maintains all the trails north of the town of Swan River. "But the payoff is phenomenal because we have beautiful trails."
Maintaining more than 800 kilometres of trails is no easy task, but the two clubs work closely with each other to get the job done. Together, they have three groomers, 11 warm-up shelters and about 75 active members.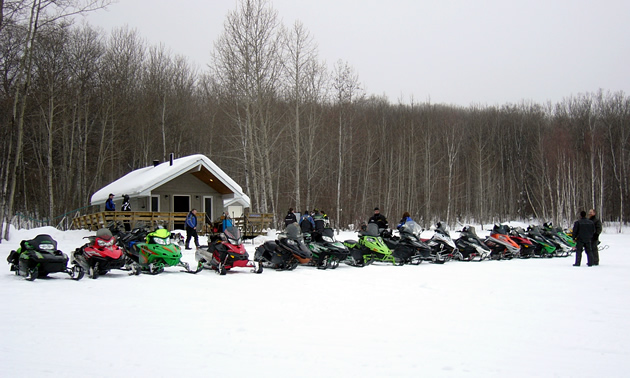 According to Bobick, even the club members who tend to keep to themselves rallied to show their support of the Swan Valley.
"The younger crowd around the Valley really picked up on (the contest)," he said, "and we had some local people around town that put out flyers and posters, saying 'Please vote for your club.' I was totally amazed with the support we had."
Votes were even cast by those living out of the province, but that's not surprising since the Swan Valley has become a popular riding destination for snowmobilers throughout Manitoba, as well as those living in Saskatchewan.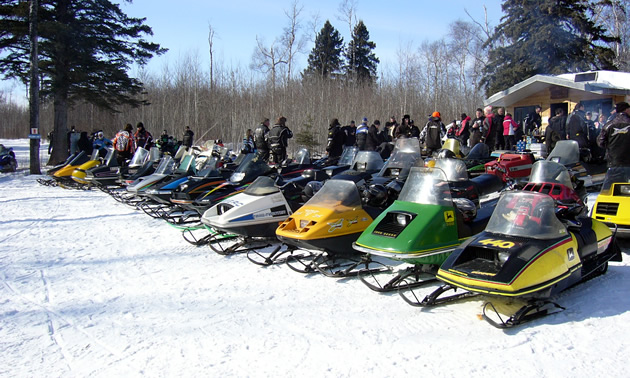 "People enjoy it because we have a different ride," said Bobick.
It's not all flatlands and fields in Swan Valley. There are some of those too, but the riding opportunities mostly feature heavily forested trails and routes that traverse the Porcupine Hills and Duck Mountain Provincial Park—which is home to the highest peak in Manitoba.
There's also the town. With a population of about 4,000, Swan River is by no stretch a booming metropolis but it acts as a service centre for all of the rural communities that exist throughout the Swan Valley. It also serves as one big staging area for snowmobilers.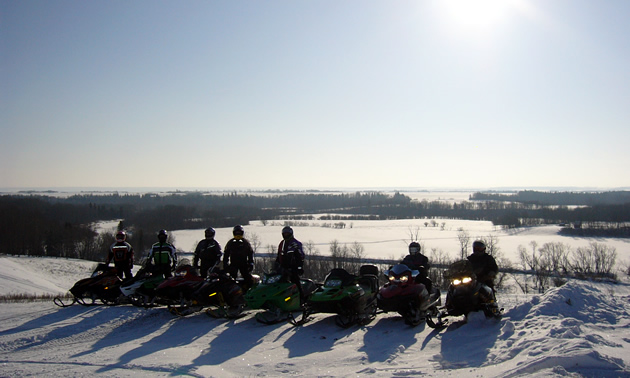 "You can come here with your truck and trailer, unload your sled and ride right from your hotel to restaurants or gas stations," said Sutherland. "The trail system goes right through town."
But what really makes it a good "SledTown"?
"I believe it's all in the volunteers," said Bobick. "We have great volunteers working behind the scenes here that nobody even realizes what they do or the amount of hours they put in.
"And it gives us all more drive to continue to keep our trail system the best," added Sutherland.