With the Rocky Mountains on either side, the Elk Valley is a natural choice for snowmobilers looking for the ultimate backcountry riding experience. Here, the snow falls freely and the terrain is limitless. Communities in the Elk Valley, such as Fernie and Sparwood, are also accustomed to seeing winter visitors and so they welcome sledders with open arms.
One of the most popular spots to ride in the Elk Valley is Morrissey. In this area, it doesn't matter whether you are a boondocker, a trail rider or a hillclimber, there is something for everyone. Snow bike enthusiasts will also appreciate the fabulous scenery and variety of terrain that can be found here.
The trails in the Morrissey area are maintained by members of the Fernie Snowmobile Association (FSA). The FSA looks after two warming shelters in this area, the Wrangler's Cabin and the Rolling Hills Cabin.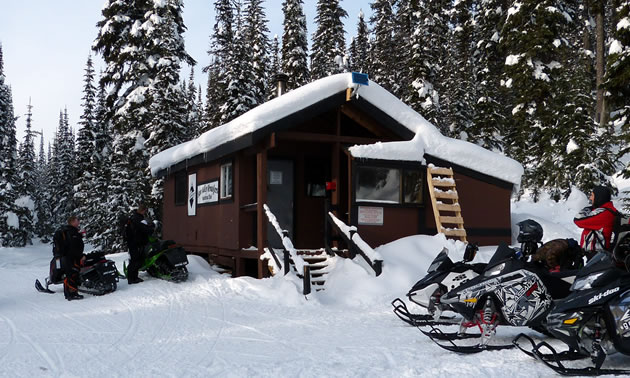 Visitors to the Morrisey area may wonder about trail fees. For the 2017-2018 season, it's $25 for a adults and $10 for youth 14 years old and younger. You can also purchase a yearly membership. For rates, visit the https://ferniesnowmobile.com/">FSA website.