For many die hard ATVers and snowmobilers, working within the powersports business is an illusive pipe dream. But, for a fortunate few, that aspiration has become a reality.
"I've been lucky enough to make motorsports my career," said Dan Militere. "I get to work directly with some of the best brands around. I bleed motorsports and enjoy getting others into the fun."
Militere is a sales manager for Throttle Connection and partners with North West Company (NWC), which has 130 locations across Canada. NWC has its headquarters in Winnipeg, Manitoba, which is where Militere is also based with Throttle Connection.
"It's not actually a dealership in the sense of bricks and mortar with a showroom and public traffic," Militere said. "I'm essentially a distributor to my own stores throughout Canada. It's awesome, and I love it.
"Throttle Connection started out as an example of what could be utilized for our own NWC motorsports online presence and grew into an outlet for me to share my experiences that this industry has provided me. Whatever you need—machine, parts, service—I'm your hookup. I'm your Throttle Connection. If I can't help you directly, I have a contact who can."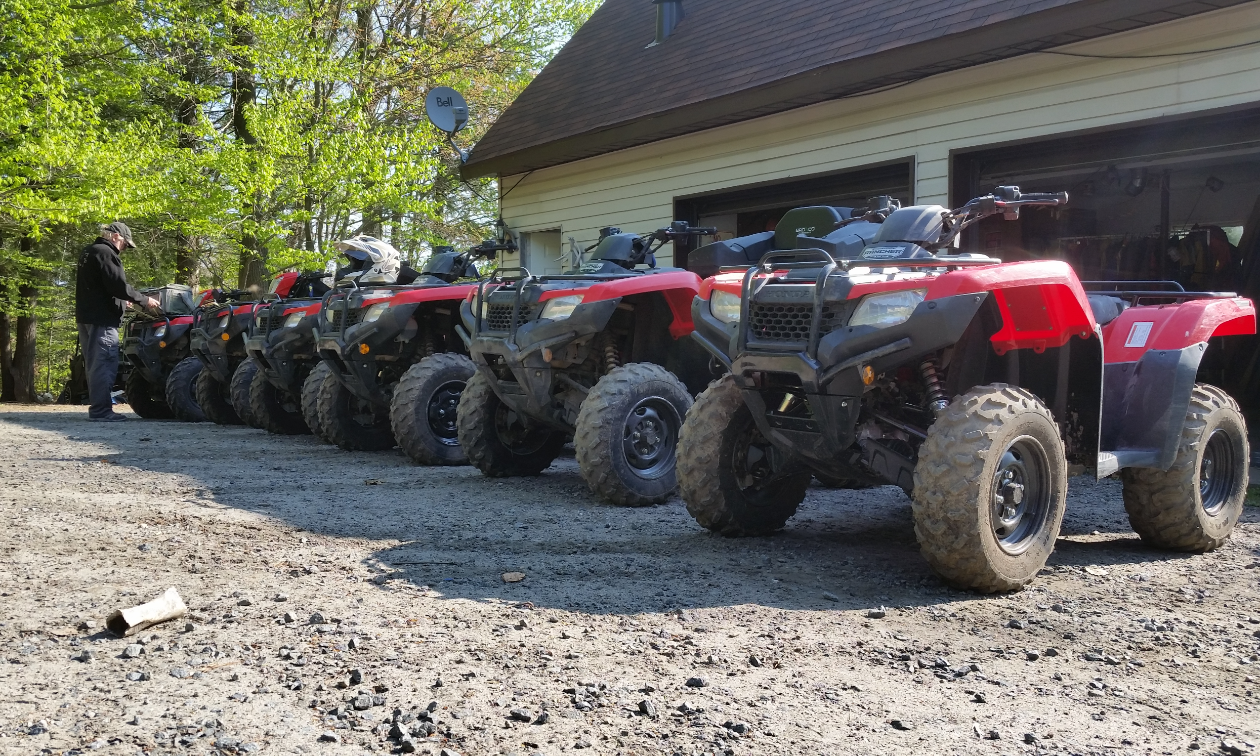 As you can imagine, there's a lot to like about being on the inside track of the powersports industry. Militere's work sees him travelling to remote arctic regions, faraway cities, mega automotive events like SEMA, and dealer meetings with product testing on the latest and greatest.
"Testing new models is always enjoyable," Militere said. "I wish I could be on a factory race team and get paid to ride, but being out with manufacturer reps on a gorgeous day riding our Great Canadian shield or blasting single track while getting paid is still a pretty good day! These have all been wonderful perks, but it's also nice working directly with OEMs (original equipment manufacturers) on projects, product feedback and development."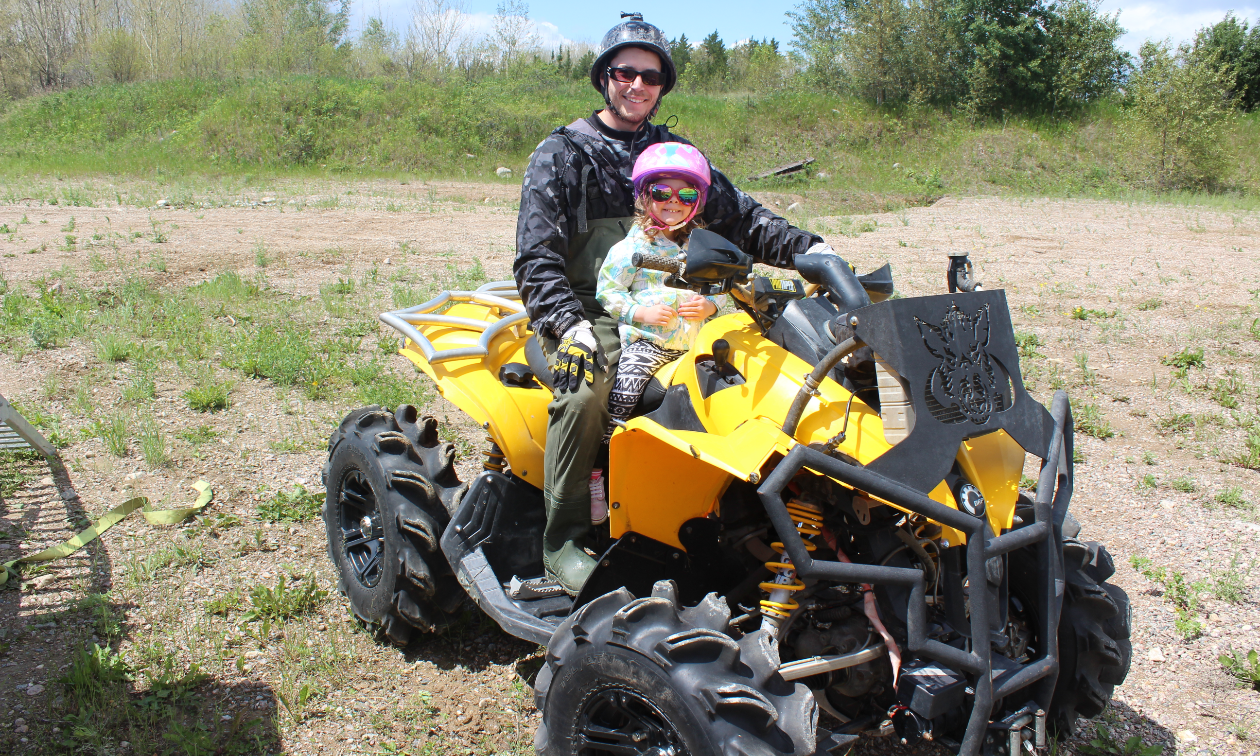 It's not all fun and games though. There is demanding work to be done and Militere knows many riders are depending on him, and not just for leisure either.
"Many people depend on my product for transportation over recreation," he said. "This is the optimal time to move bulky freight, but if you don't send a particular order in time, there are no sales. Some locations get two attempts and others only one. If the manufactures can't supply in time, they literally missed the boat. I often find myself working with customers in summer/fall discussing new model options for purchase with a production date of December/January only to start shipping it to port for retail purchase and customer handover in July."
Like most dealers across North America, Throttle Connection is experiencing vendor shortages with products. Production delays due to various reasons and freight backlogs are severely hampering the continued demand for motorsports products on a daily basis.
How to get into the powersports business
Militere has over five years of experience in the powersports business. Prior to his current role, he took business administration throughout school and wound up at a ma and pa shop as general manager, overseeing sales, parts and service. After a brief hiatus from the industry, Militere found his way back in by stopping into a shop for some part for his 2008 Can-Am Renegade 800, which led to two interviews and a revived career, selling some of the best brands around.
Family time
Being the sales manager of Throttle Connection keeps Militere busy at work while his three children, Julianna, Cruz and Tess, occupy much of his time at home.
"With the craziness at work and three young ones at home, it has made me quite busy lately," Militere said. "Prior to kids, wife, work, and other such life duties, riding was every weekend. Now it seems I have to fit it into the schedule."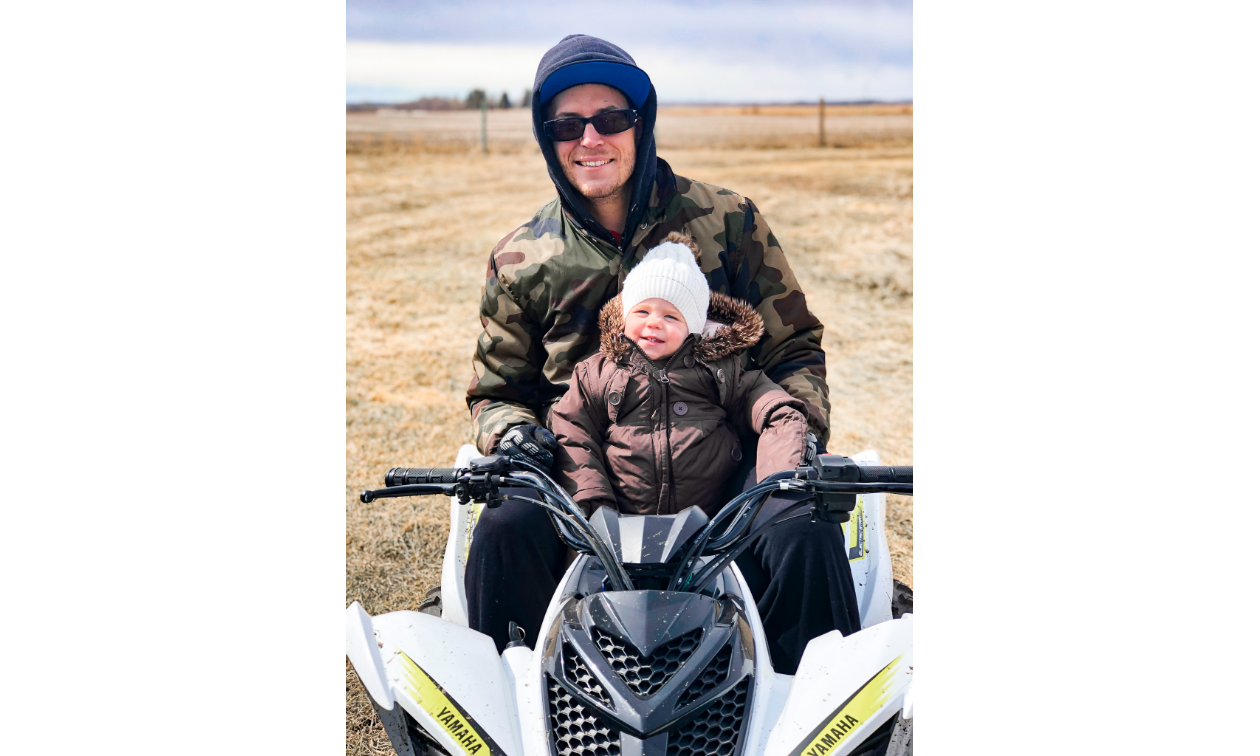 One of Militere's current projects is trying to decide on the perfect powersports combo so everyone can enjoy family rides to the max.
"I've loved powersports since a young age and the passion burns strong," Militere said. "Getting outdoors and exploring our beautiful country on a machine is one of the best things you can do."