For whatever reason, there aren't a whole lot of Native Americans involved in the snowmobile scene in the United States. For many years now, Alonzo Coby has been looking to remedy the situation. Coby was born and raised in Fort Hall, Idaho, and lives on a reservation as a member of the Shoshone-Bannock tribes.
"Honestly, as far as Native Americans being involved in the sledding industry, I don't know many," said Coby. "My boys and I were riding in Utah one time and some guys came up and said it was awesome watching us ride. One guy said, 'I didn't know Indians rode sleds,' which I thought was funny. Growing up here on the reservation, we played a lot of basketball, football, baseball and did some rodeoing. Snowmobiling wasn't really a thing. I believe it's because we couldn't afford it and we didn't have role models that introduced it to us. I also believe that the snowmobile industry doesn't have ambassadors that are Native American and they don't reach out to tribes as far as marketing their snowmobiles, clothing and gear."
Taking it to the limit
Coby has always had a love for extreme sports (he rode bulls while in high school and college and was a jockey for Indian Relays), but only got his first taste of snowmobiling 15 years ago when a few friends on his reservation took him for a ride.
"I ended up going off a cliff and totaling a sled," he said. "My friend started calling it 'Coby Cliff.' To this day, they still call it that."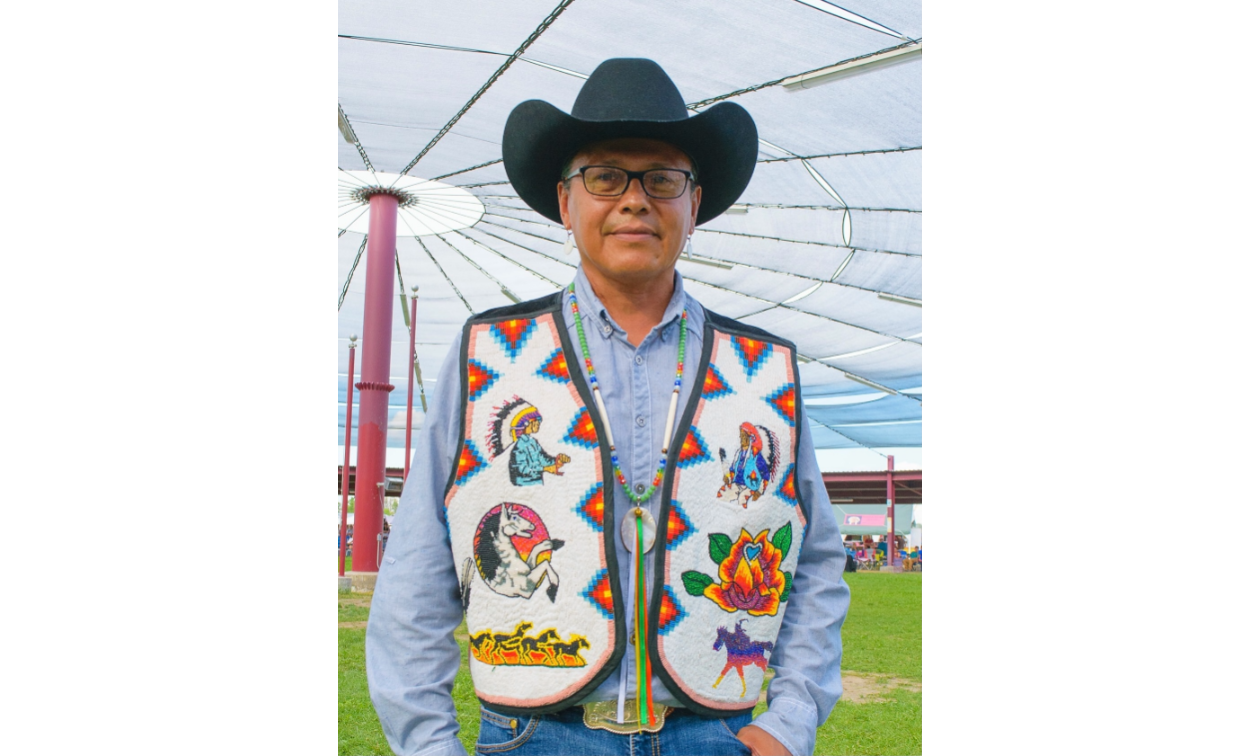 Despite the setback, Coby gave snowmobiling another shot when another friend asked him to go to Tahoe to ride.
"I was intimidated at first—these guys were on a totally different level—so I knew I had to ride a heck of a lot better if I wanted to keep up with them," said Coby. "After spending four days riding in Tahoe with them, I knew that this is what I wanted to do. From that day on, I was hooked."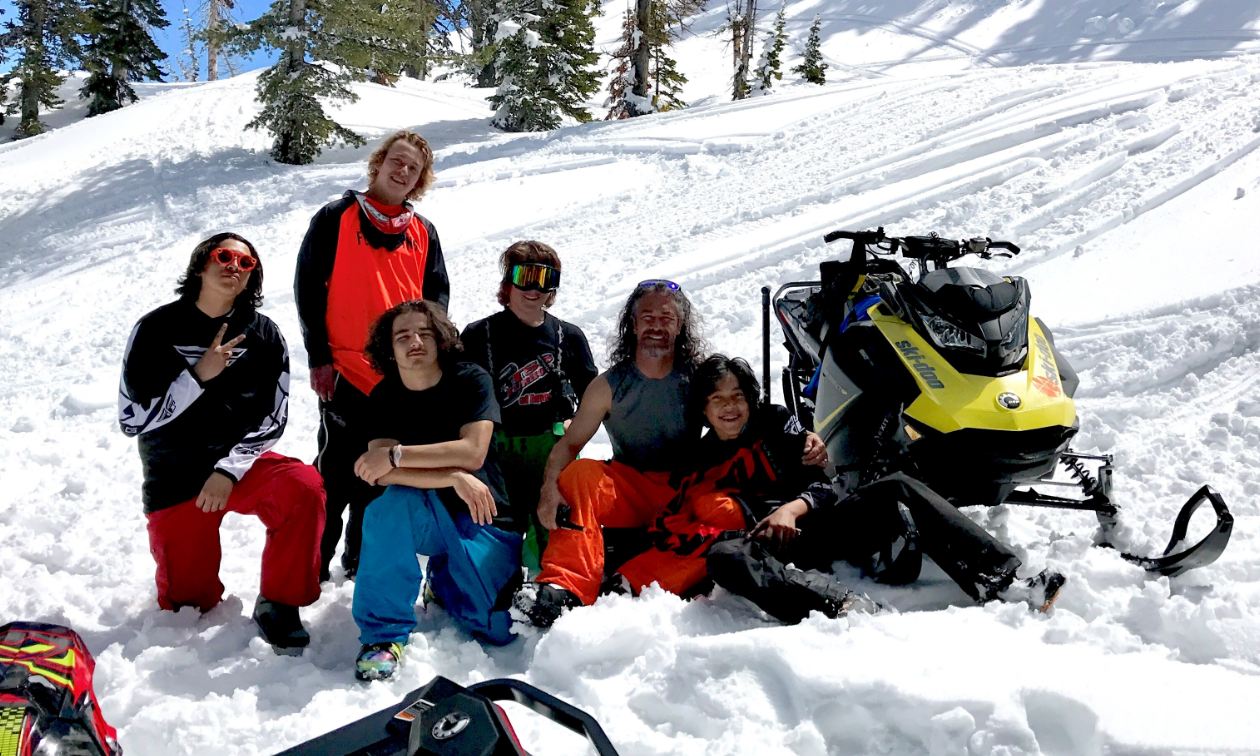 After that eventful outing, Coby connected with the Alpine Assassins, a group of riders who live for hill climbing, cliff dropping, deep-powder boondocking and going big. In an effort to promote the sport, the Alpine Assassins produce leading snowmobile films each year, practice safety skills in the backcountry and instruct avalanche education for snowmobilers.
"One of my favourite memories is filming the first Alpine Assassins Movie, being around positive guys that love sledding as much as I do," said Coby. "We traveled from state to state chasing the snow to do some filming. The Alpine Assassin team is a great group of guys that are passionate about sledding and continue to share their stories and make new ones."
Family bonding
Once Coby became confident in his abilities on a snowmobile, he introduced the sport to his two sons, Billyzane and Azeri. Like their old man, they were quick learners and passionate sledders in no time.
"The best part of riding with my boys is watching them progress in the sport of sledding," Coby said. "My two boys are really good riders. As a father, it scares me at times watching them climb and going big on a jump. I've been fortunate to have two boys that enjoy the sport as much as I do."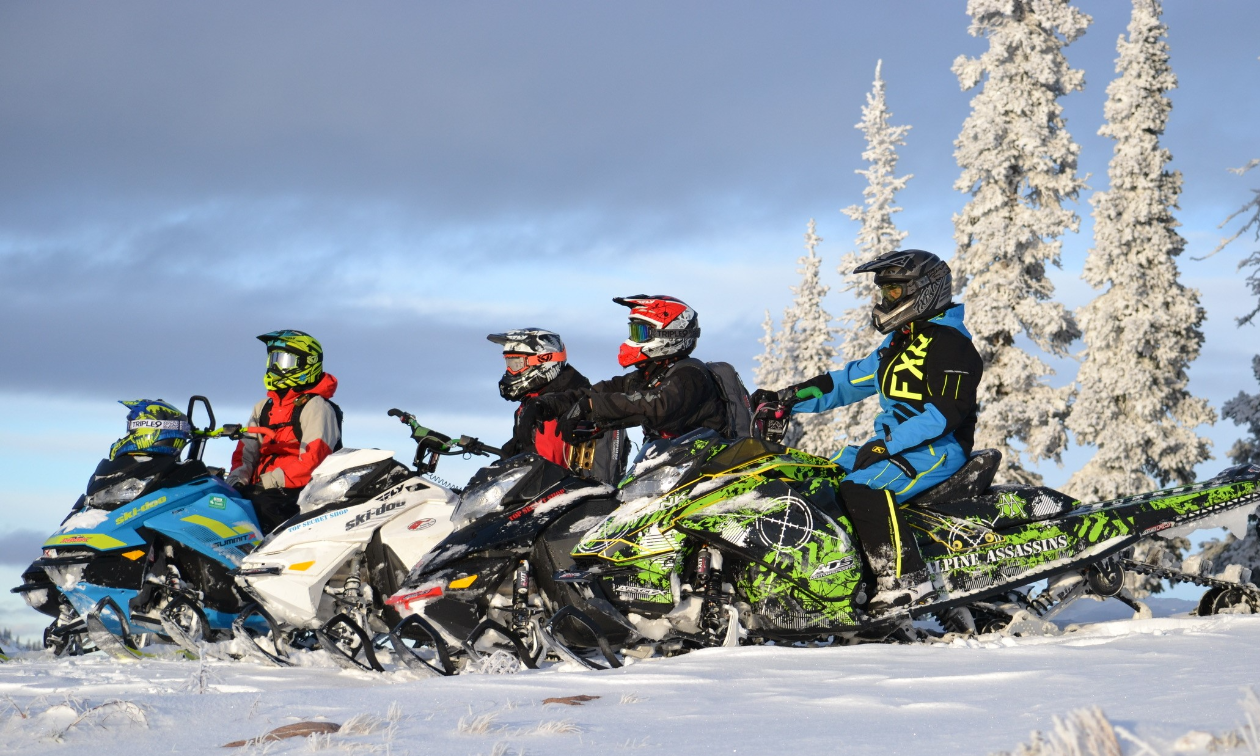 Coby spends much of his free time travelling with his sons to Wyoming, Utah and Idaho.
"Today what drives me is Billyzane and Azeri, my bro Tyce and nephew Blazer, creating all the good memories traveling up and down the road, riding in the backcountry," said Coby. "I'm looking forward to getting my beautiful daughter Dacree into sledding too."
Passing on his knowledge
Coby has found his groove as an advocate for the sled scene. He enjoys promoting the sport to all walks of life and has a few tips for beginners looking to give it a shot.
"If you're just getting into sledding, make sure you take avalanche training," he said. "Ride with those that know how to use the equipment properly. Surround yourself with people who are passionate about the sport as much as you are. Have fun. Do it with a smile. Create a lot of good memories and go at it 110 percent."