Every so often you come across a racer who is so competitive that they seek to elevate not only themselves to the top of the podium, but the image of the sport and the skill of its riders as well. Richard Bernard is such a man as this. In an effort to raise awareness about UTV racing and promote it as professionally as possible, Bernard created Bernard Motorsports, a UTV racing team based in Alberta. The team at Bernard Motorsports travels around to ATV/side-by-side competitions with the goal of winning (of course) but also pushing themselves and their competition to levels the sport has never seen before.
"The side-by-side racing community is growing vastly across the west, but still way behind our friends south of the line," Bernard said. "I attribute that solely to the smaller population which yields a smaller interest group for all events."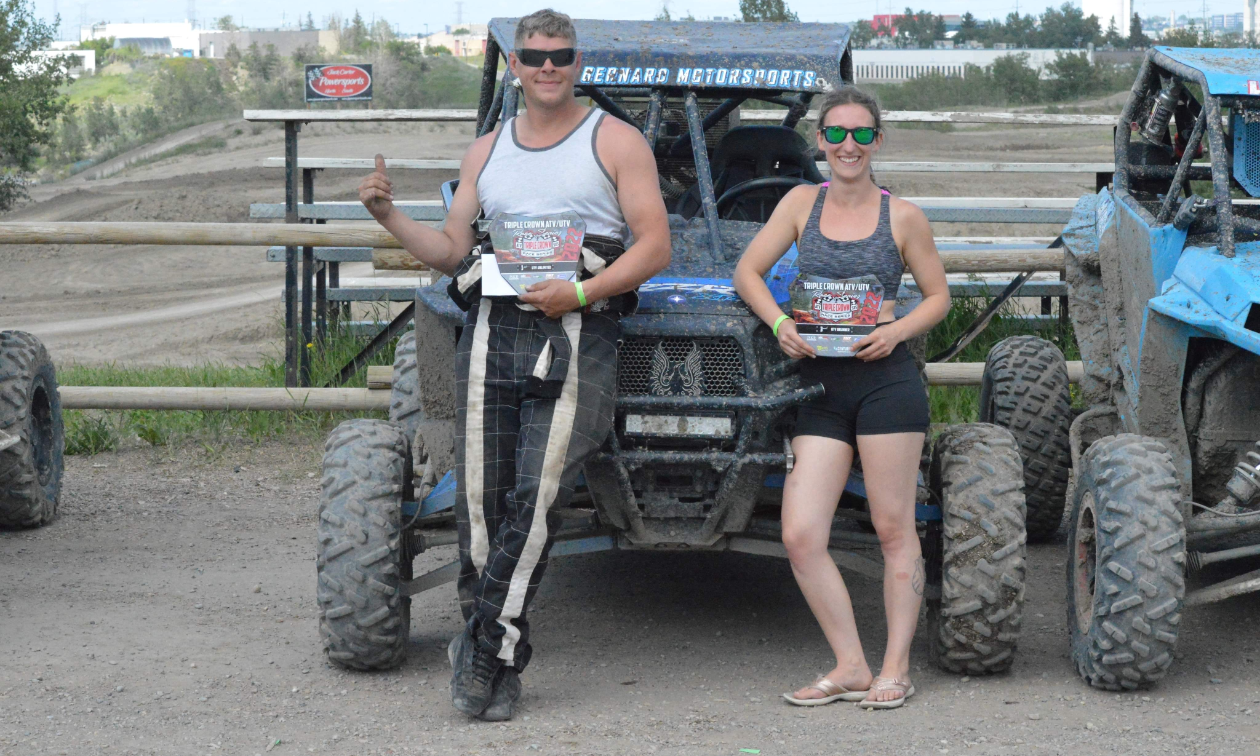 Bernard Motorsports comprises founder Richard Bernard and racer Denise Misner. Bernard has been racing side-by-sides since 2012 and Misner started in spring of 2022 with no prior experience racing side-by-sides.
Bernard races a fully-customized centre-seated 2016 Polaris RZR 1000 XP Turbo. It was designed and fabricated by the team at Concept Distributing out of Abbotsford, B.C. for racer Jeff Baron. Baron saw a decrease in the racing scene in B.C. and contacted Bernard to see if he was interested in purchasing it, to which Bernard jumped at the opportunity.
"I had my eye on that machine ever since (Baron) had it built and I had to buy it," Bernard said. "Because the machine was originally built for Jeff, I have made a few small changes to make the machine fit me better. I have plans for more changes to come down the road.
"The designing of other side-by-sides in the past has been accomplished through lots of research and development. I have paid close attention to what others have done and what parts they run and what parts have held up. These are people who have accomplished big races like the Baja 1000, World Record jumps and other events. Mostly I have done testing to see what works for us and our program and what doesn't.
For Bernard, the Polaris RZR has been the configuration of choice since 2011.
"Other platforms out there have come a long way since the original launch of the RZR but I feel the design of the RZR is superior for the kind of racing that we do," he said.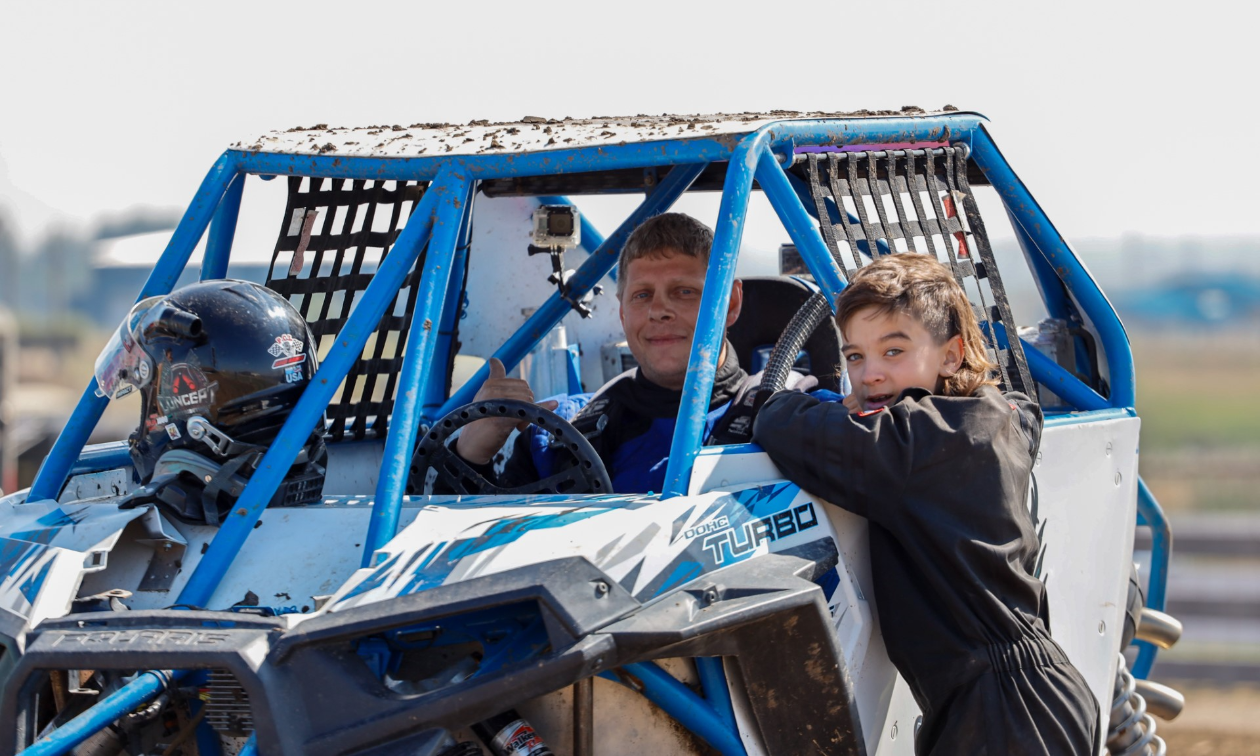 One of the main purposes of Bernard Motorsports is to spread the word about lesser known groups, such as the Westcoast ATV Racing Club, and races that they are competing in, like Alberta's Triple Crown Race Series.
"We are continually trying to grow the sport in Western Canada as well as help grow the Alberta ATV/side-by-side Triple Crown Race Series," said Bernard.
Bernard Motorsports did well at the 2023 Triple Crown Race Series. Bernard's #920 came out of the season with a first place finish in the UTV Unlimited class. Misner's #006 started in a new class and managed an overall third place for the season.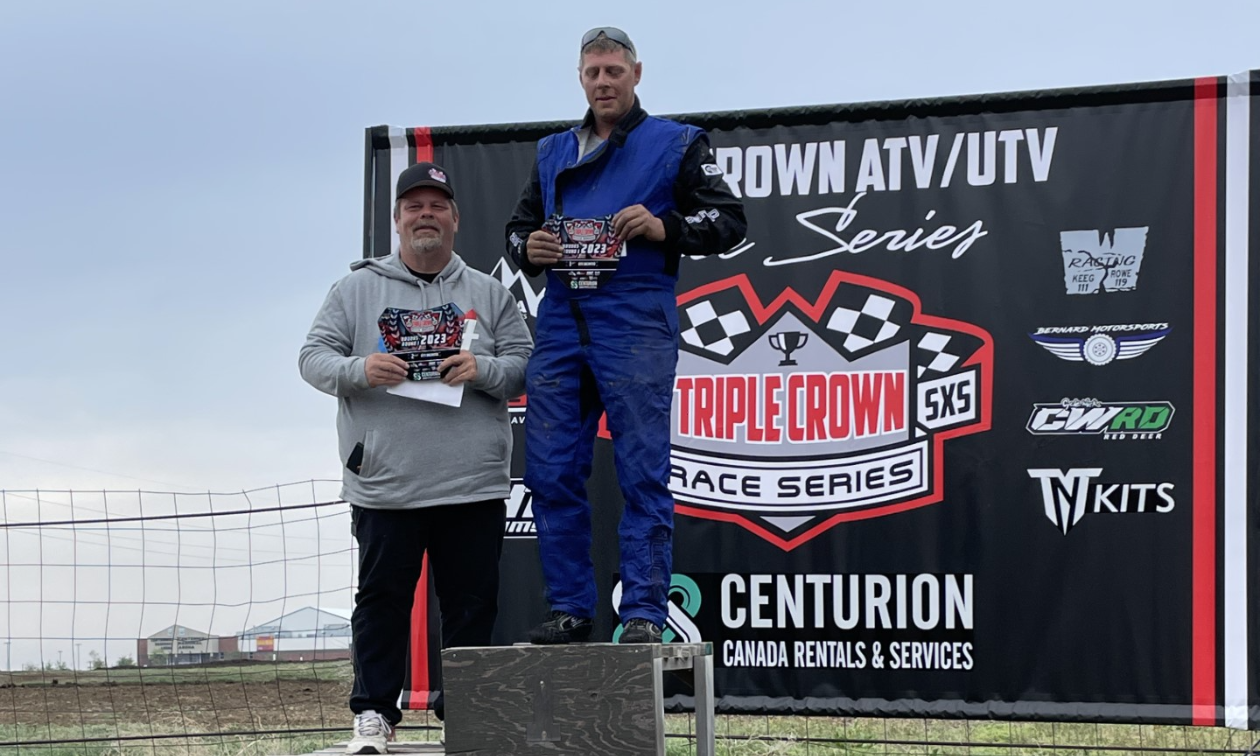 Almost all practicing is done at the tracks that Bernard Motorsports races on. Outside of race events, there are a few motocross associations that allow four-wheeled machines on their tracks around northern Alberta. The UTVs at Bernard Motorsports are equipped with on-board GoPro cameras and enlist the aid of fans to take video from a spectator's point of view.
"They are a huge help in understanding what we do during a race and help us grow as racers," Bernard said.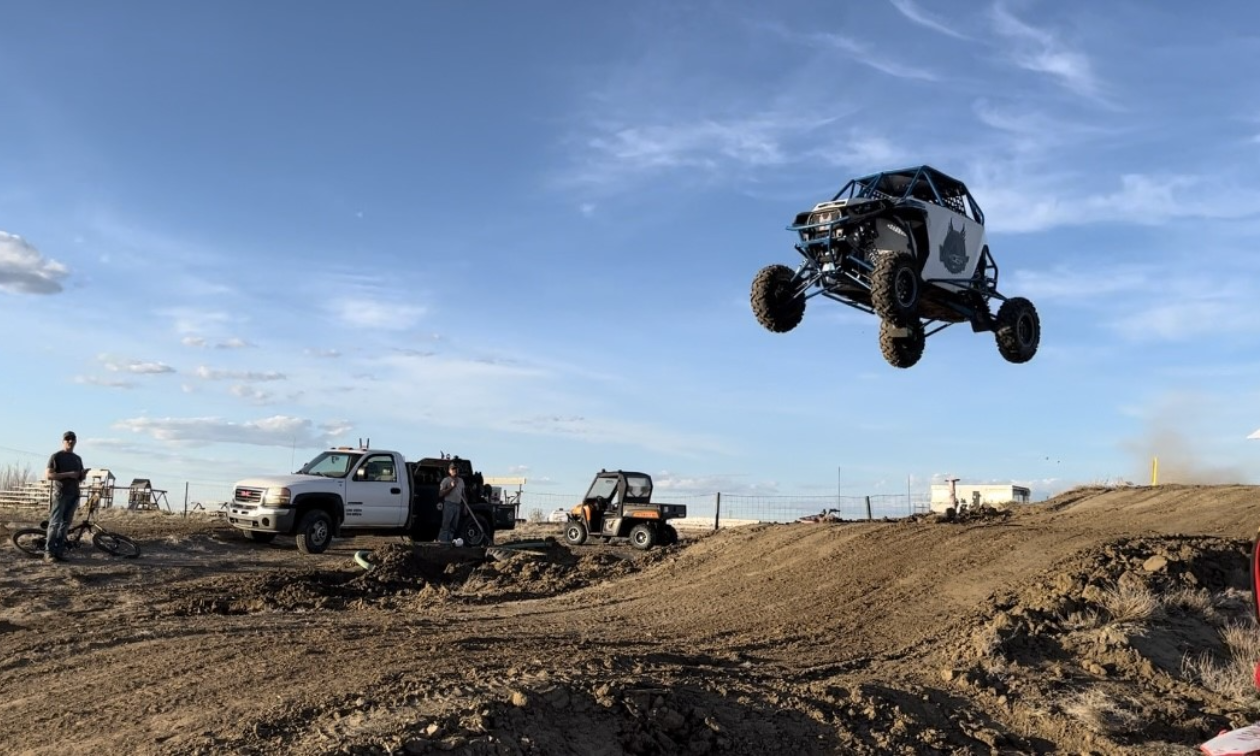 Last year, Bernard Motorsports purchased a race-ready Polaris RZR 170 and raffled it off to young kids so that they could get a crack at racing mini side-by-sides. This got a young lady, Savannah Kumson, interested in racing mini side-by-sides and is now racing her very own. This year, Bernard Motorsports has sponsored the use of the Polaris RZR 170 to seven-year-old Lexie Madlung.
"Lexie is also new to racing and we cannot wait to see what these young ladies can do behind the wheel," said Bernard. "The goal is to always push the sport, safety, safety equipment, track etiquette, ourselves, and our competition to our absolute limits and the limits of the machines," said Bernard. "We have a goal to finish on the podium in our classes at every event and for the year-end points. We also have a few events outside of the Alberta ATV/side-by-side Triple Crown Race Series that we are gearing up to attend to try and help grow the sport even more."
Bernard Motorsports can be found on a racetrack at all times of the year. Misner competed in the Wapiti Offroad Association's ice racing series this past winter and placed second overall. Bernard Motorsports is currently preparing to put a team together to compete in the 24-hour Numb Bum race being held on Clairmont Lake, Alberta, from February 17 to 18, 2024. Expect to see a lot more of this competitive race team as they ascend new heights and promote ATV/side-by-side racing across Western Canada.