"Bring on the sled season!"
That's the kind of enthusiasm customers have come to expect from Genevieve Byl, sales and store manager at Trailblazn' Power Ltd., the local Ski-Doo shop in Dawson Creek, B.C.
"I basically live and breathe sleds, on and off the snow," Byl said.
It wasn't always that way for Byl though. Some years ago, Byl's fiance took her on a sled trip to the mountains where the couple doubled for an entire day. After Byl got a taste for it, she knew she was hooked.
"I love progressing my skills on the sled," said Byl. "I've done some pretty crazy things! I think dodging trees is a cool talent of mine. I've been working on re-entries, getting bigger air time and keeping up with the boys in the trees."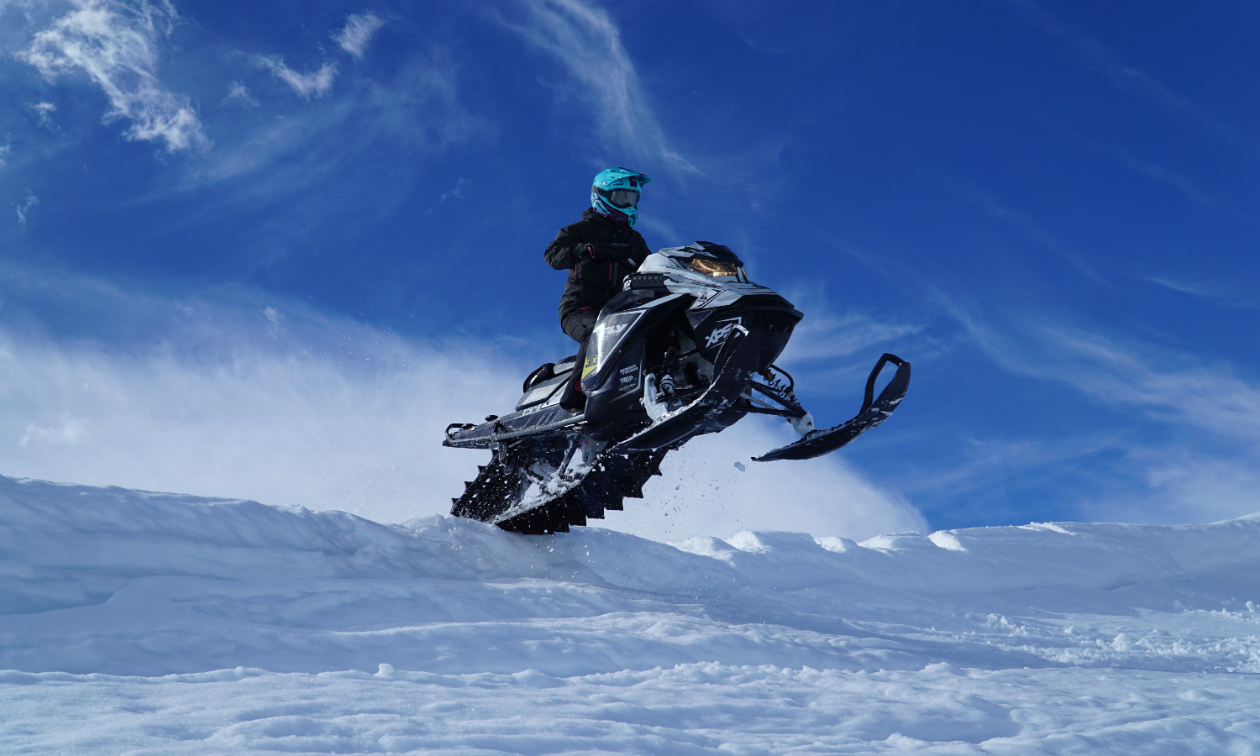 Byl's favourite places to play in the pow are the Calazon area in the Pine Pass and the Wolverine riding area outside of Tumbler Ridge.
"There's so much epic riding in our Northern Rockies region," said Byl. "There's lots of variety in the terrain in both these areas, with potential for exploration. The day's vibes will usually determine how ambitious we feel as well as what we are planning to accomplish. I've had some of my best days of the season in those two zones."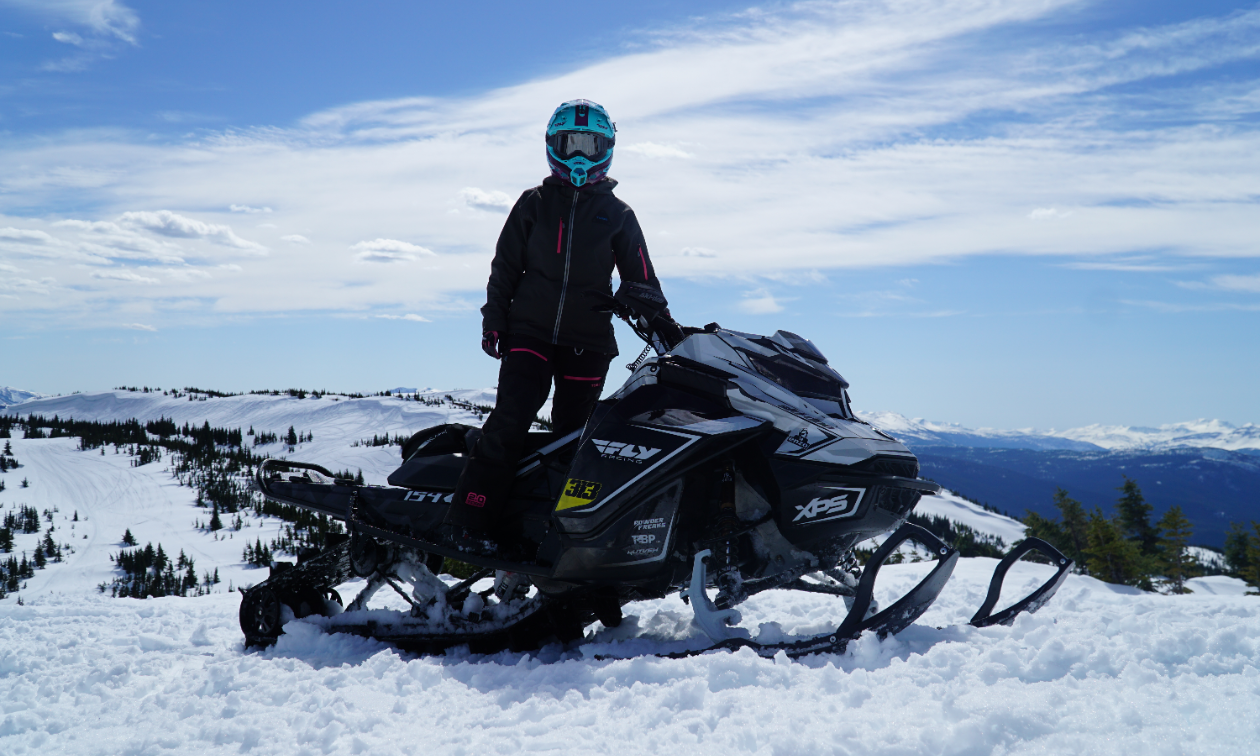 One of Byl's favourite snowmobiling expeditions was a couple of years ago when she travelled down to Squamish and went to Brohm Lake to meet up with the Braap Babes for a weekend retreat.
"This was one of the coolest experiences I've had on a sled," she said. "We had such a rad time with all the girls, laughed like crazy, ate some good food and rode our hearts out."
This winter, Byl will be completing a long term goal: Avalanche Operations level 1 training. Byl then plans to teach and promote backcountry safety and provide avalanche training to B.C.'s northern sled communities.
"I love the camaraderie, adrenalin, and places you get to see and immerse yourself in—the pure and simple feeling of freedom," Byl said.