We all know Barbie likes to stand tall and look pretty, but did you know that she's a sledhead too? Angel Sterling, AKA Backcountry Barbie, has been turning heads online for quite some thanks to her exceptional snowmobiling photos and captivating girl-next-door vibe.
"I'm recognized for my Instagram handle @backcountry_barbie before my real name, but the funny thing is, I'm not much of a 'Barbie' and many people would agree after meeting me," Sterling said. "I chose that handle back when I started my Instagram, posting a selfie with my sled in the backcountry and labelling it 'like a backcountry Barbie.' I was the only girl on that trip and I felt hardcore—like a rad barbie doll, pretty and confident. I kind of went with it. I never let it change my personality, but I have noticed the boost in confidence when recognized as 'The Backcountry Barbie.' "
This Barbie's long legs have been knee deep in supple snow since she was a wee tyke. Sterling's parents instilled a lasting love for snowmobiling within her and her siblings, starting Sterling off on a Ski-Doo Mini-Z.
When at home in Camrose, Alberta, Sterling opts to pull off wheelies over local lakes with her vintage sled, a 1977 Ski-Doo Elan. She's also been known to jump off round hay bales on a 2005 Arctic Cat Panther.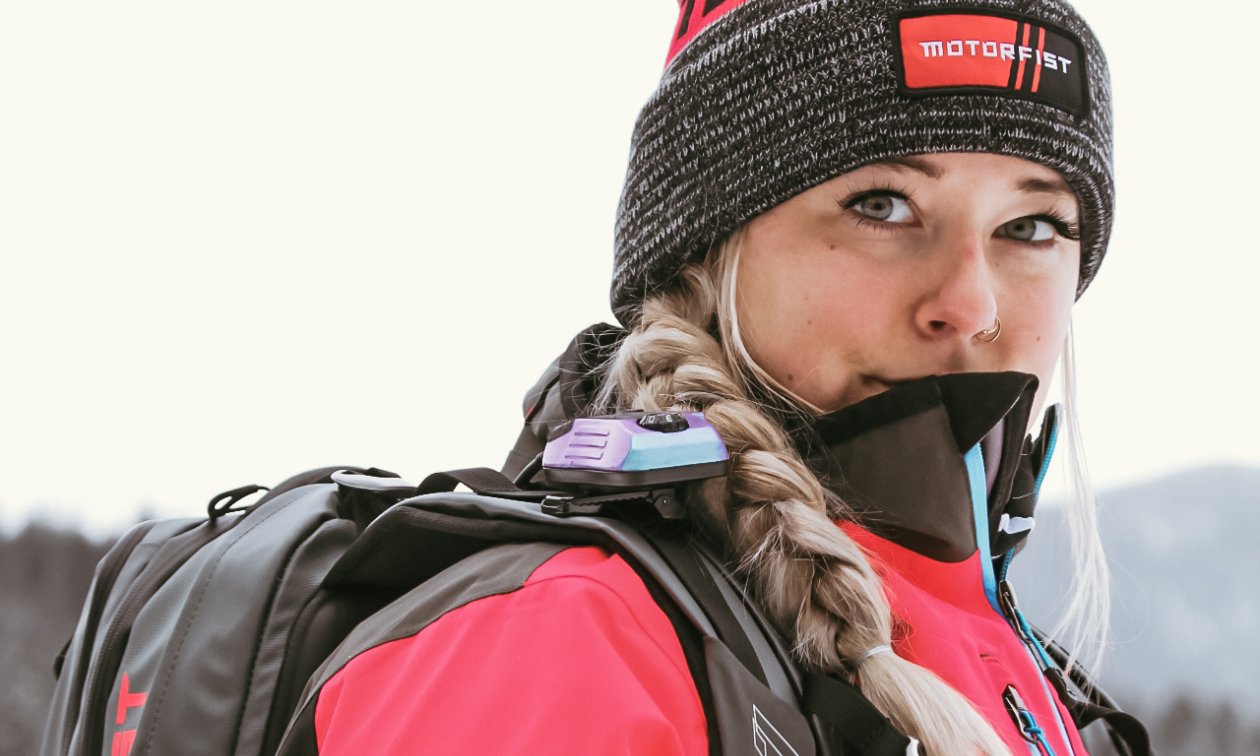 When it comes to big mountain riding, Sterling travels west for four hours to reach the Rockies. The Backcountry Barbie can often be found riding the mountains on the eastern side of British Columbia.
"It's an incredible thing to see nature in a way that you don't normally see unless you travel by snowmobile," Sterling said. "It's exciting to ride with B.C. locals into exclusive areas and see wild backcountry. I've had some amazing experiences out in the mountains, learning new abilities such as hard carving and technical riding. I think having a good grasp on technical riding is one of the coolest things anyone can do on a snowmobile."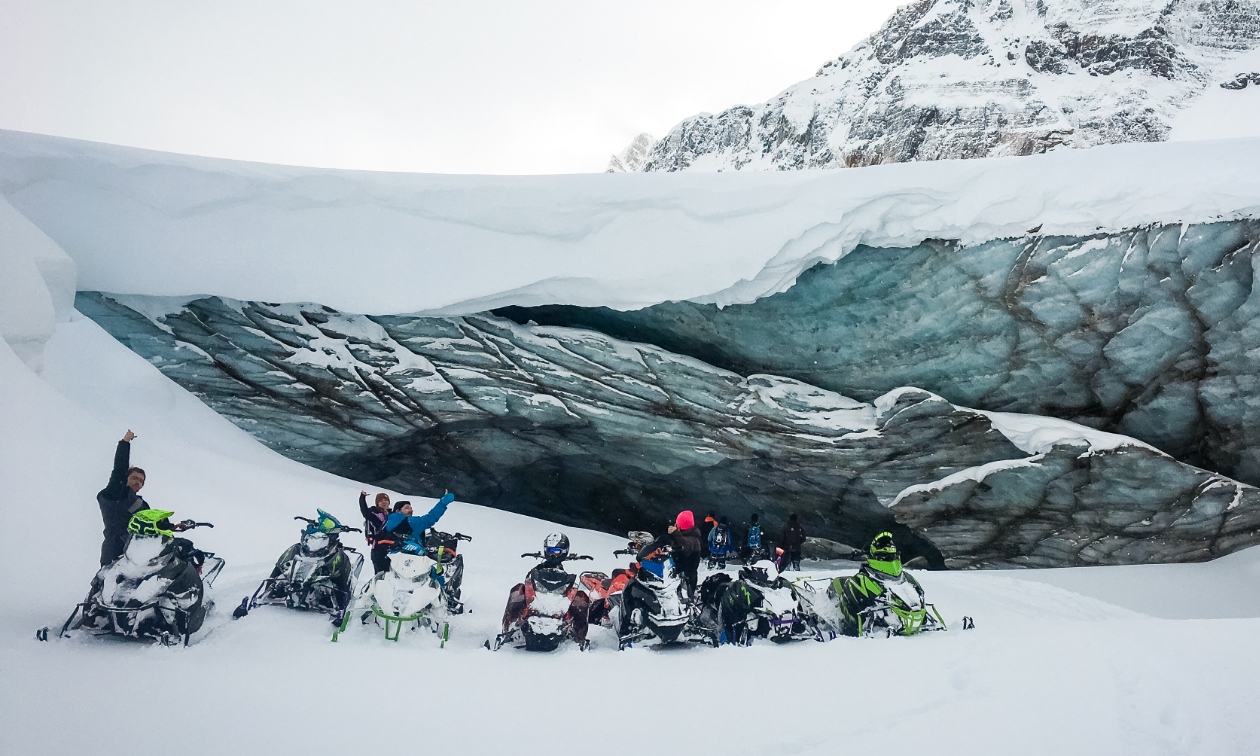 Photography tips from the Backcountry Barbie
Although Sterling doesn't necessarily fit the Barbie profile in terms of personality, she certainly fits the mould when it comes to being photogenic. Whether she's behind the lens as a photographer or front-and-centre with her smile warm enough to melt ice, the Backcountry Barbie excels on either end of a camera.
"As a photographer, and one working towards sport photography, my biggest tip is to put your camera in manual and play with your ISO, aperture, and shutter," said Sterling. "Once you're in your riding area, find your fixed aperture, then play with your ISO next according to your lighting conditions, then lastly roll that shutter speed anywhere from 1000-4000 (depending on your camera) while capturing. I've captured many great shots with this formula and love the detail you get just by stepping away from auto shooting. Once you have the perfect settings and shots of your friends, pass that camera over and have them capture you!"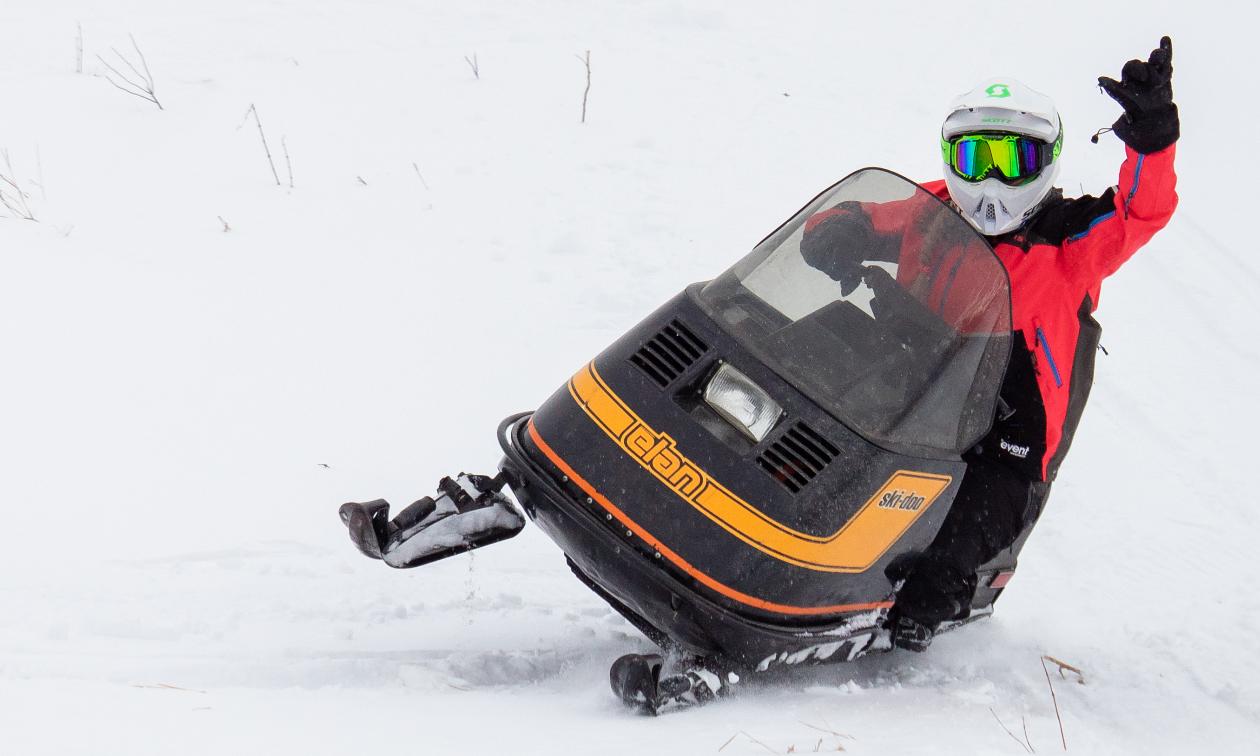 In case you hadn't picked up on it yet, Sterling has an unquestioned enthusiasm for snowmobiling, which she shares with her fellow riders wherever she goes.
"Any time I go out riding, everyone is bursting with excitement and thrill," she said. "I feel like so many others share the same experience, which is one of the reasons I love snowmobiling so much.
"One of the best memories I have was working the Arctic Cat booth at an industry show alongside Dave McClure and the late Rob Kincaid. Speaking with them truly inspired me and I hope to be as inspirational as them one day."
No doubt about it, this Backcountry Barbie is drawing attention for all the right reasons. Whether she's a Barbie, Angel, or something in between, Sterling's infectious attitude of positivity and joy have elevated her to Rad Rider royalty status.
"Be kind, and always remember to help any fellow rider when needed," Sterling said.