What does it take to become a champion? Is it all about skill or is it simply a matter of luck?
"Luck is where preparation and opportunity meet," said Brett Turcotte, snowmobiler and two-time X Games gold medalist. "There are a lot of things that are attributed to getting those golds. The biggest part was to focus on my riding and training properly.
"It still blows my mind that I've got two gold medals. It took me countless hours and years to do that. To finally accomplish that—it's an unbeatable feeling."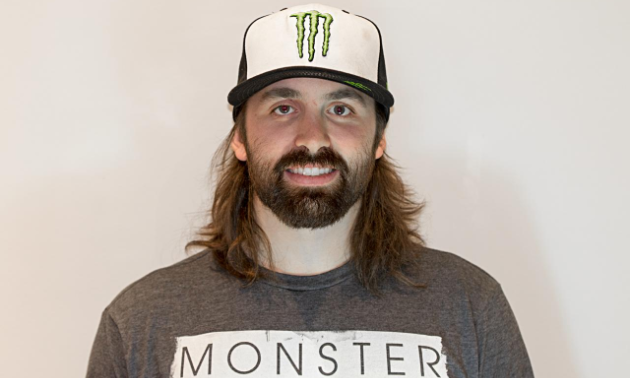 When Turcotte says it took him a long time to reach the top of the mountain, he's not kidding.
"In 2008, I won my first-ever X Games medal and that was a silver," he said. "At that time, it was the highlight of my career. I was ecstatic about that. Then I went on a bit of a lull where I went from 2008 to 2016 until I earned another medal again.
"I had to reevaluate where I was in my career. I was racing and it wasn't working out. I wasn't having fun. So I transitioned into the freestyle side of things and I was having fun again. Things were happening. I was feeling good. All of the sudden, I started winning medals again."
Overcoming disaster
In the midst of Turcotte's transition from racer to freestyler, the extreme rider had a wipeout that nearly cost him his life.
"Eight months before X Games last year, I was laying in a hospital bed dying," said Turcotte. "I got in a dirt bike crash in May 2017. I lost 60 per cent of my blood and I broke my right ankle and tailbone. I was in the hospital for two weeks. It was gnarly.
"That one took a bit of wind out of my sails as far as how good I feel on a day-to-day basis. Everything hurts. I'm at the age now where everything is catching up to me. But I feel like I'm 100 per cent now. Some things just don't move the way they used to anymore. It's a constant little limp. My tailbone, for lack of a better term, is a pain in the butt. A four-hour plane ride is terrible. It's not the most comfortable thing to sit on anymore. A couple little aches and pains here and there but this is the life that I chose so I gotta deal with it."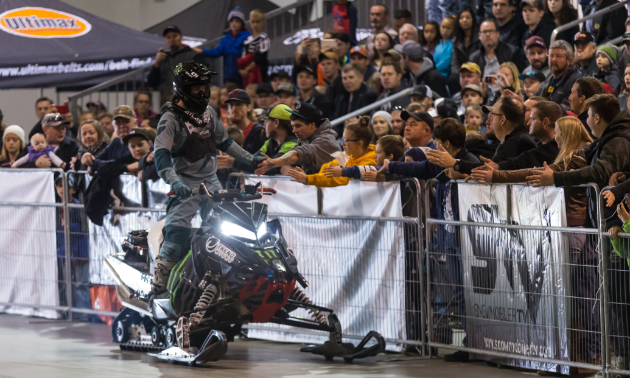 Surviving such a traumatic accident could've permanently sidelined Turcotte. Instead, he endured the pain and rose to heights he'd never known.
"To be able to come back from that, feel the fire and have a bunch of motivation to succeed, those were all good things for me to put my best foot forward to try to win a gold medal," he said. "It was the perfect time to show my ability and hard work and perseverance.
"I won the first one and was like, 'Holy crap, this is actually happening.' Speed and style were the stressful ones. The next night was freestyle. I went into that one really relaxed. It was fun. I knew what I had to do. I had practised my tricks a ton. I felt really comfortable with all of them. I was awarded with another gold. It's a crazy feeling. To walk away with two is really unbelievable. It's hard to compare it to anything."
Not all heroes wear capes
When spectators marvel at Turcotte's impressive aerial accomplishments, they might be inclined to think he's some kind of superhero. It's an appropriate thought, because he thinks so too.
"Sitting on the couch scares the crap out of me," he said. "People always joke about the superpowers of putting a helmet and goggles on, but it's a real-life scenario. I could get nervous with sweaty palms, thinking about the process of learning a new trick. Once I've got my protective gear on, a lot of that worry goes away. You just channel your focus to make sure that you're doing everything right. Hopefully, within a few tries of trying a new trick, you can kind of get the feel for it and then start perfecting it from there."
Even superheroes need a place to practise their skills. Batman has the bat cave. Turcotte has the Turcotte Compound.
"It's a training facility in Clearwater, B.C., for myself and up-and-coming riders," he said. "There are airbags here and numerous sizes of ramps and landings. I hired a full-time mechanic and a yard help and a shop help. They really help me to focus on my riding. It can sometimes be too distracting if there are too many people around."
Stop and smell the powder
Even when Turcotte isn't dazzling thousands of awe-struck onlookers with his fantastic flips, he's living the dream right in his backyard.
"There's a mountain here in Clearwater that I grew up riding as a kid," said Turcotte. "I still ride it on a weekly basis. From the door of my house to the edge of the alpine is under 20 minutes of trail riding. It's a good place to call home. To ride snowmobiles from the back door was kind of a dream and now it's a reality."
If you'd like to see Turcotte in person, head to Cranbrook, B.C., for CBK-X Winter Blitzville. The event is free and takes place during Western Canada's lone long weekend on February 16, 2019.