There aren't many women who can hit a bullseye with an ax, knock around the competition in roller derby, jump a dirt bike, or rescue injured skiers on a snowmobile. Indeed, Alysha "Axxe" Vlahovich is an exceptional talent.
Vlahovich grew up in Kaslo, B.C., where her step-father ran his own high-lead yarder logging operation.
"I started logging with my step-dad by chasing chokers from the yarder, fuelling up the equipment, and running switchbacks with two heavy chainsaws strapped over each shoulder to gas and oil them up for the guys," she said. "It was intense, physically difficult work that gave me six pack abs."
Vlahovich had to give up logging (but not the abs) due to a vascular malformation disability of her left foot, which brings considerable pain to her left foot and leg.
"It's very painful, but I don't allow it to define me," she said. "I don't believe in allowing limitations to control one's life. Even though I have disabilities, I'm not going to allow them to stop me from the very aspects of life that make my soul shine. For myself, motorsports fuel my soul. I don't often think about the pain I'm in while riding but instead my entire soul shines and I give blessings for living this incredible life I live. I will never stop doing motorsports. I may have to modify, but I guarantee that I will never stop."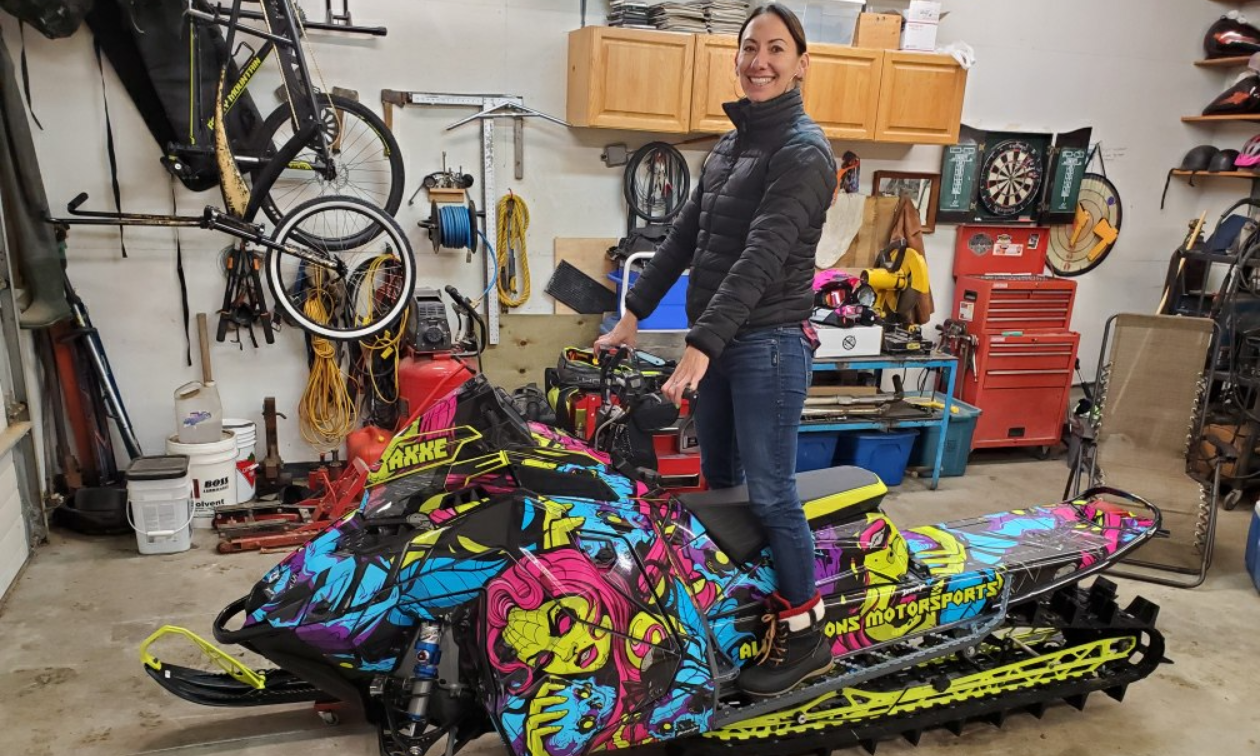 Vlahovich's love of motorsports was formed at age five when her step-father introduced her to quads, dirt bikes and sleds.
"He bought us a little 50 to start with, then a Honda 85 and I loved it," Vlahovich said. "I used to take my sister around the field on our parent's property for hours and I'd pretend I didn't hear my Mom calling us in for dinner as the dirt bike was 'too loud' to hear. I used to rip the Tundra around the same field in winter and do the same 'Sorry Mom, I couldn't hear you calling me in for dinner over the sound of the sled' trick. She never bought that story but it was worth getting in trouble for a little extra riding time."
All that riding time proved useful when Vlahovich went on to work at Selkirk Snowcat Skiing up Meadow Mountain in the West Kootenay of B.C.
"I had to transport guests—often injured—off the mountain via sled—old Bearcats to boot—in deep pow so I learned what boondocking was quickly," said Vlahovich. "Now I prefer to take jumps and get some air time with my ride."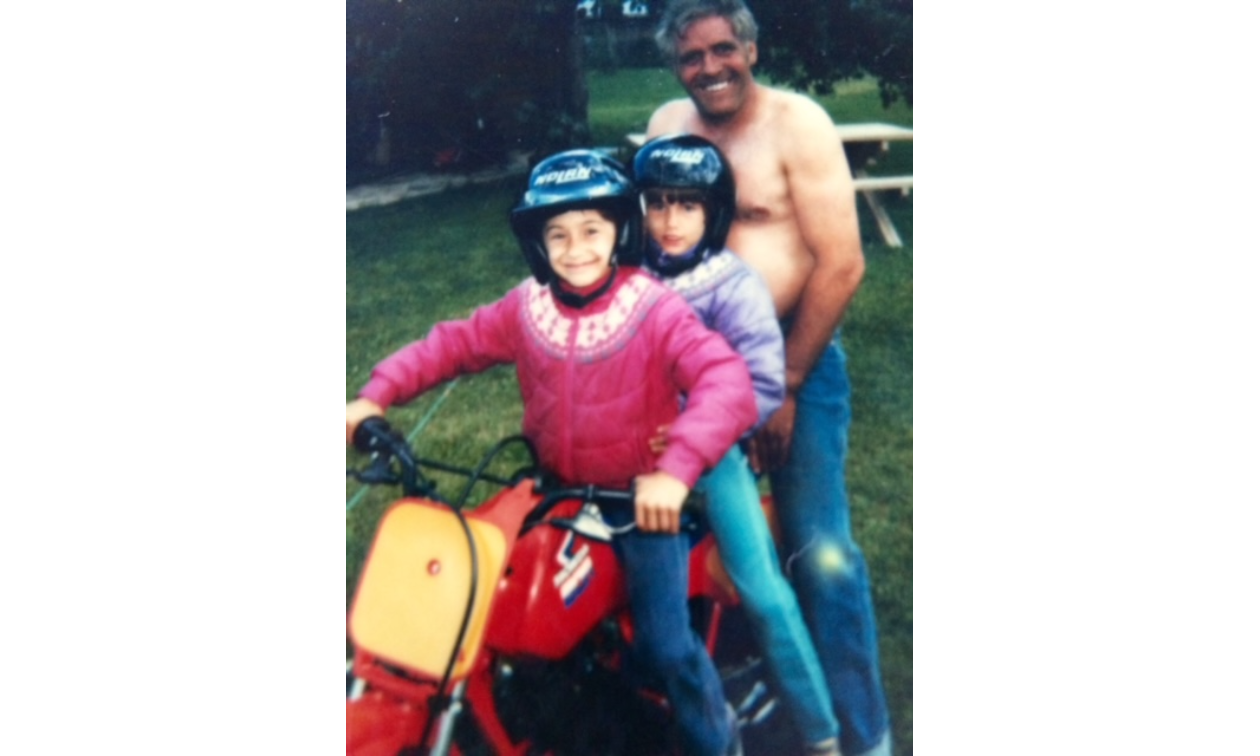 Vlahovich now resides in Cranbrook, B.C., where she enjoys sledding in Lumberton and Morrisey. For dirt biking, Vlahovich recommends Ta Ta Creek.
"There's all levels of riding from dirt road, sand, single-track via trees to rocky bluffs and jumps," Vlahovich said. "I also love riding the Bull River area as we camp there and can ride right from camp—my favourite route being through thigh-high deep creek beds with slippery rocks. It's both very challenging and super fun."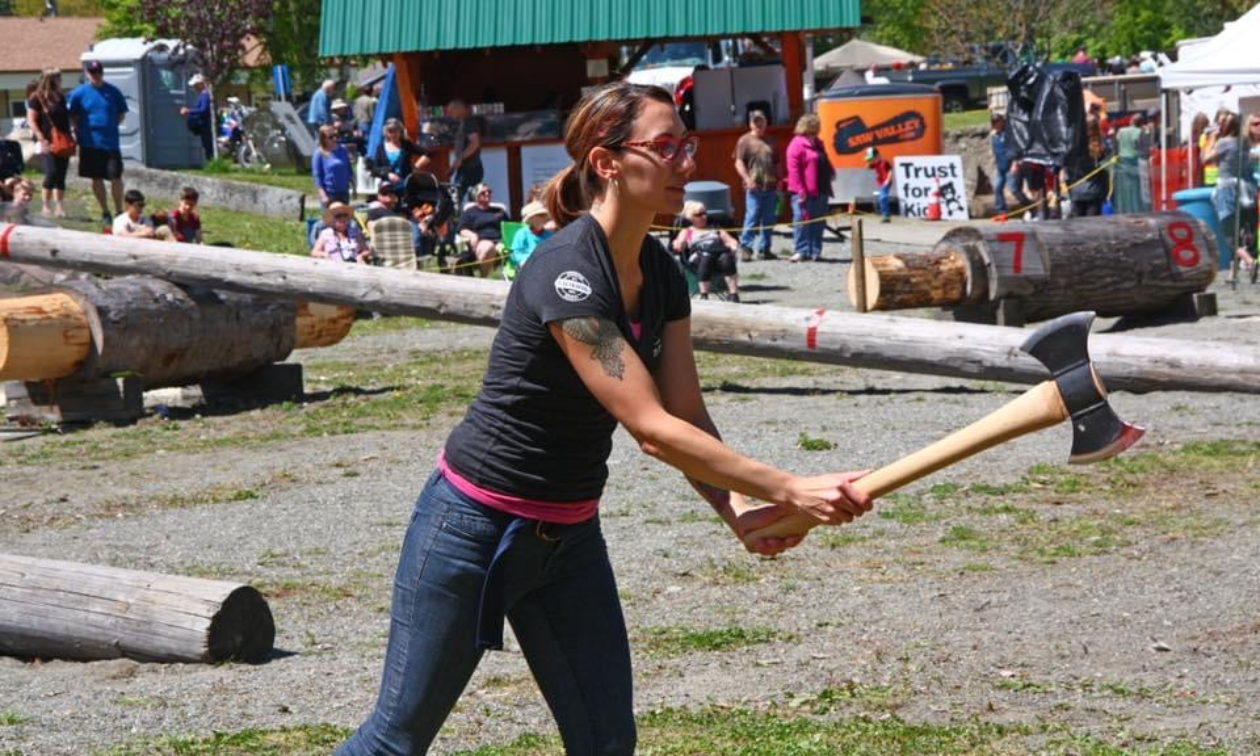 Having been born and raised in B.C.'s West Kootenay, Vlahovich's favourite place to play with powersports is Meadow Mountain.
"I love it up there as that's where my step dad and mom took us ATVing, dirt biking and sledding from when I was five, so I know the area well and it's just home to me," she said. "Plus the sledding is unreal. There's terrain for all levels and abilities."
When Alysha "Axxe" Vlahovich isn't on her favourite machine getting wicked air, she's hurling axes in competitions and knocking down the opposition in roller derby.
"When I started playing roller derby, I was going to try out for a team called the Lumberjackies," Vlahovich said. "At that same time, I started competing in logger sports with my favourite competition being the double bit axe throw. While playing with my sons one day, we were trying to come up with a name for me for roller derby and my eldest son suggested Axxe 4 Mercy. I instantly loved the name. All my derby buddies called me Axxe to shorten my name. My motto is, 'You can Axxe for mercy but I ain't giving it to ya!'—which isn't true as I used to get called out in derby for always apologizing when I took a girl out on the track. The nickname has stuck—literally—as about a week into roller derby, I got my nickname tattooed on the back of my neck."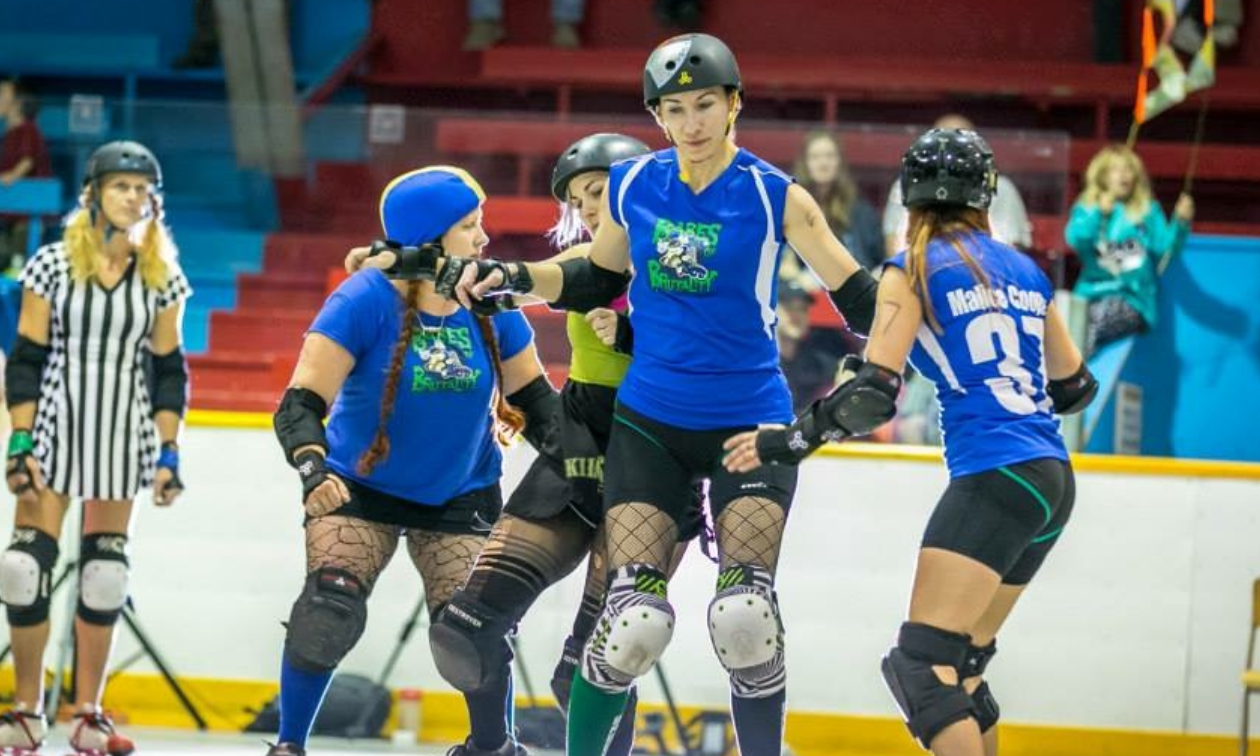 Lately, Vlahovich has been busying herself by figuring out how to do a wheelie in a wheelchair as she plans for her 14th embolization foot surgery, right before dirt biking season.
"The main challenge I have these days is scheduling my yearly foot surgery for the off season," said Vlahovich. "But I'm happy to say that there's not much off season between dirt biking, Harley riding, street biking and sledding days."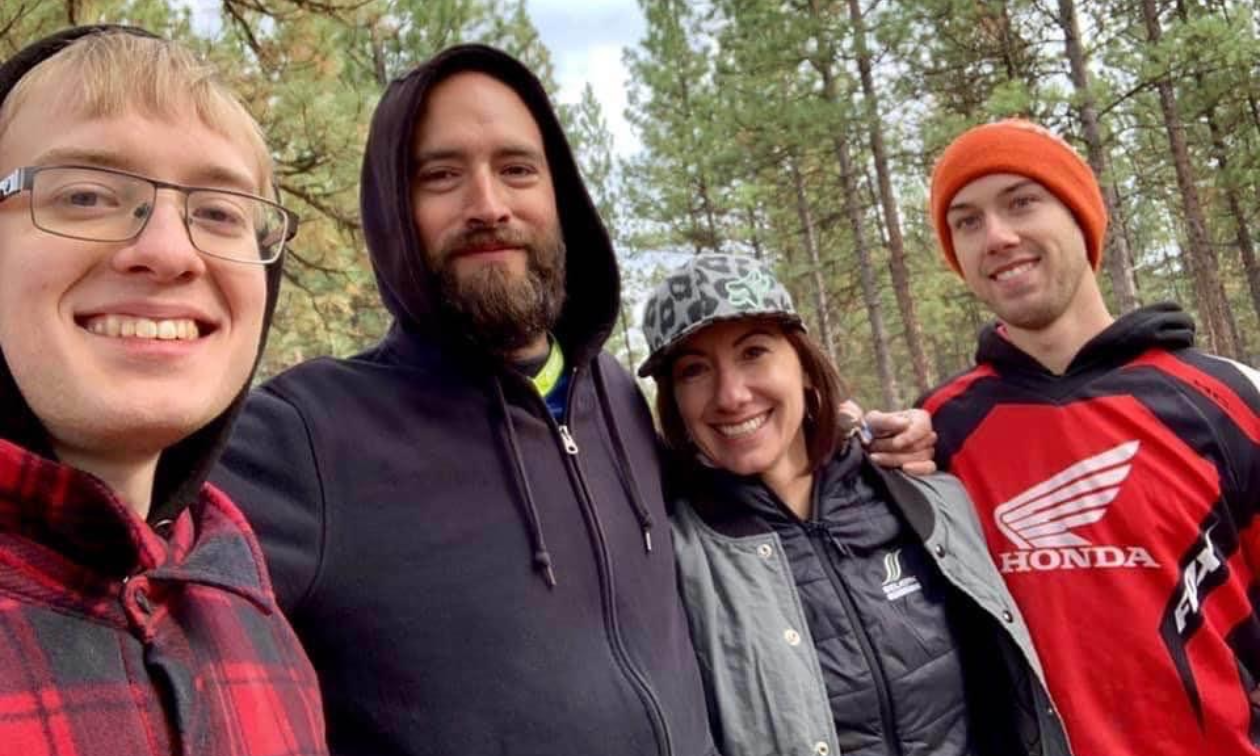 Wherever Vlahovich ends up riding—and whatever machine she's on at the time—her favourite riding partners are her family members, including her two adult sons.
"I love riding with my family," she said. "It's the best dirt biking and sledding with them and with my fantastic boyfriend.
"I believe in being grateful for this beauty life we are blessed with. It shouldn't be wasted, but instead embraced full heartedly, facing any obstacles or adversity no matter what is thrown our way. I encourage riders of all skill levels to get out and have fun participating in motorsports."