These days, a lot of dads have trouble relating to their teenage kids. It can be difficult to find activities to do together that everyone will enjoy. For a fortunate few, like Jim Wright and his sons Keeg (17) and Rowe (15) in Calgary, Alberta, powersports bridged the gap and built solid familial bonds.
"Both boys started on Hot Wheels electric quads around 18 months and rode in our Ranger, which we built into a four-seater before they were made by the UTV brands," Jim said. "They had Tao Tao 110cc as their first real machines when they were three years old and quickly moved onto 125s and so forth. They both now race on Yamaha YFZ 450R and play on the 800 through the 1,000 in the bush."
Jim also got his introduction to powersports at an early age. He rode Yamaha bikes when he was young, then transitioned into trikes, then quads in his late teens. He's been riding some sort of four-wheeler ever since.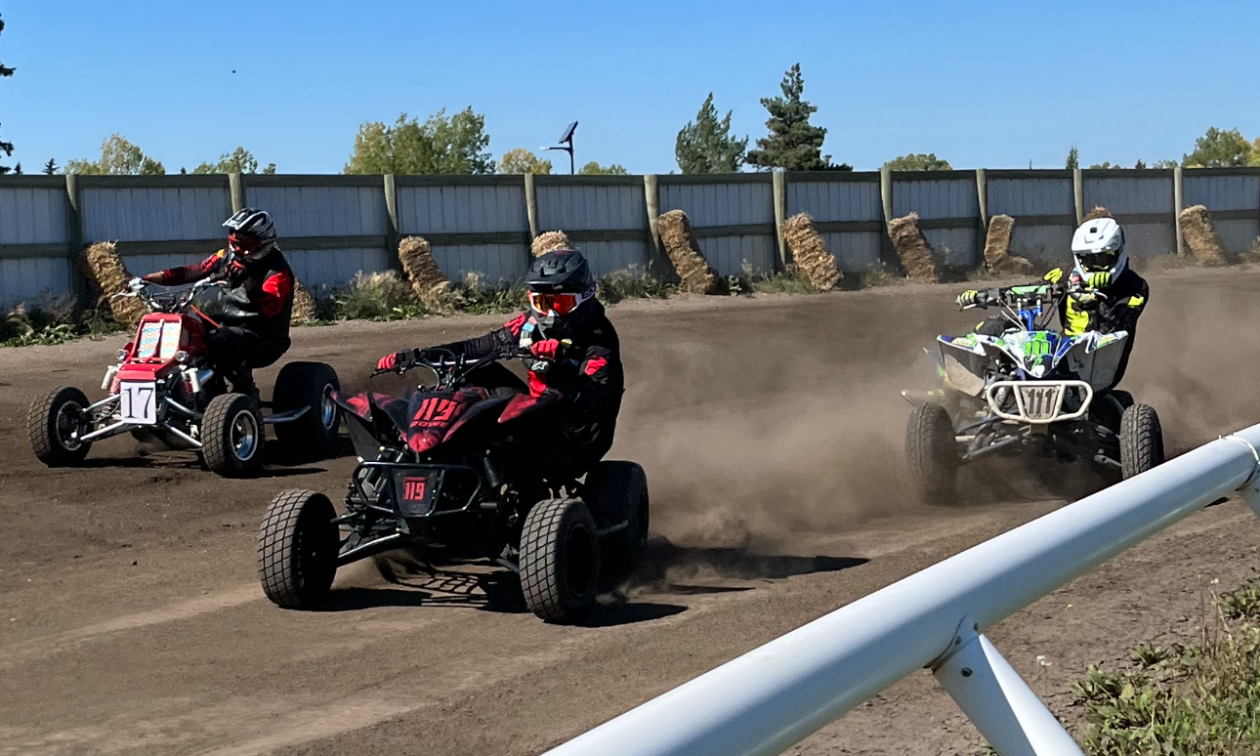 Over the years, Jim and his sons became such capable racers that the rad dad decided to create a racing team for his family: Wright Racing.
"It's a family circle of giving and learning," said Jim. "I have always told them there is a big difference between being a winner and being a true champion. Anyone can win races but lots of winners will never be a champion. A champion wants to win but doesn't have to and always gives back more than he takes. The amazing group that we practice and race with are friendships that last forever."
To improve upon their racing skills—something the Wrights are adamant about—they practice at a family friend and mentor Carter Freschette's #89 private track. They also ride at the Taber and Brooks motocross tracks. For ice riding, the family practices at both Chestermere Lake and Ghost Lake. When riding for the fun of it, the Wrights enjoy McLean Creek and have been riding there for decades.
"So many pluses from being close to Calgary to being able to stage for your camper in loops C and D," said Jim. "They also have the campground open all year and quads can be rode all year if you don't mind the cold and the snow."
The Wrights have a healthy stable of ATVs to choose from: CFMOTO CForce 1,000, Polaris Sportsman 850 HO, Polaris Sportsman 800, Polaris RZR 800 HO and three Yamaha YFZ450Rs.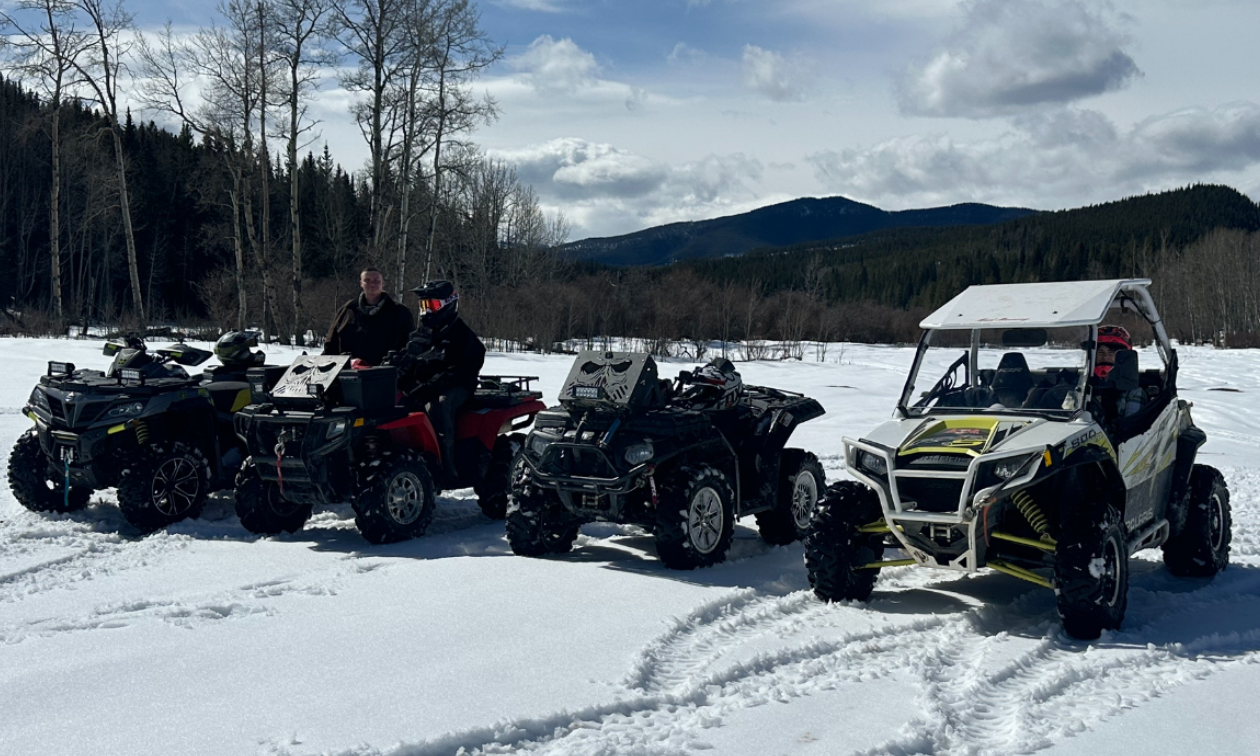 When it comes to the races themselves, Keeg races in four race series, including the Triple Crown Race Series, Alberta Flat Track Association, Wapiti Off-Road Association's Studs on Ice, and the 24-hour Numb Bum. Rowe races in Alberta Flat Track Association races and the 24-hour Numb Bum.
"I race in the 24-hour Numb Bum and will as long as they let the old man ride with them," Jim said. "Mom doesn't race but is there for support and help."
In his rookie year, Rowe won the production class in the Alberta Flat Track Association and placed fourth in open and modified and third in both open and modified. Keeg took third in both pro and pro-am in the Alberta Triple Crown Race Series. He also placed second in his rookie flat track season in open and modified. During the 2022 24-hour Numb Bum, Wright Racing took third place and rookie team of the year.
"During the 24-hour Numb Bum in 2022, Rowe was the second youngest racer to ever compete and he was 13 and Keeg was only 15," Jim said. "We had never done anything like this. We didn't have a clue what was going on or what the protocol was. The race starts as a lemans style and you run 40 feet to the machine, get it started and take off. We made Keeg start and he did amazing, pulling a third. The day went on and it got very cold sitting around -35 without wind chill. It was about 1:30 a.m. and Keeg and I were watching for Rowe to come around. I looked at Keeg and he said, 'What, Dad?' I guess I had a funny look on my face. I said 'Nothing, Bud. I was just thinking that most 13 and 15 year olds are sitting in the warm playing video games or sleeping and my two boys are out pounding laps in the harshest weather and the hardest thing they have ever done in their lives, digging deeper than they ever knew they could with a smile on their faces.' "
For proud papa Jim, his passion comes from watching his teens grow as mentors and spending time with the next generation of racers.
"The most amazing people and friendships are found in the off-road motorsports world," Jim said. "Whether you race or ride for leisure, it's an amazing thing the whole family can enjoy together in all four seasons."