Destination weddings often take place on warm, sunny beaches in faraway lands. In breaking the trend, Sarah and Damian Liebeknecht opted for a truly Canadian experience—getting married amidst B.C.'s Purcell Mountains in a location so isolated that snowmobiles and a helicopter were necessary to make it happen.
The date of this spectacular wedding was March 1, 2023. Sarah and Damian were eager to share their love of Canada with their closest family and friends.
"The day was adrenalin-filled and the experience exceeded what we wanted to share with them," Sarah said.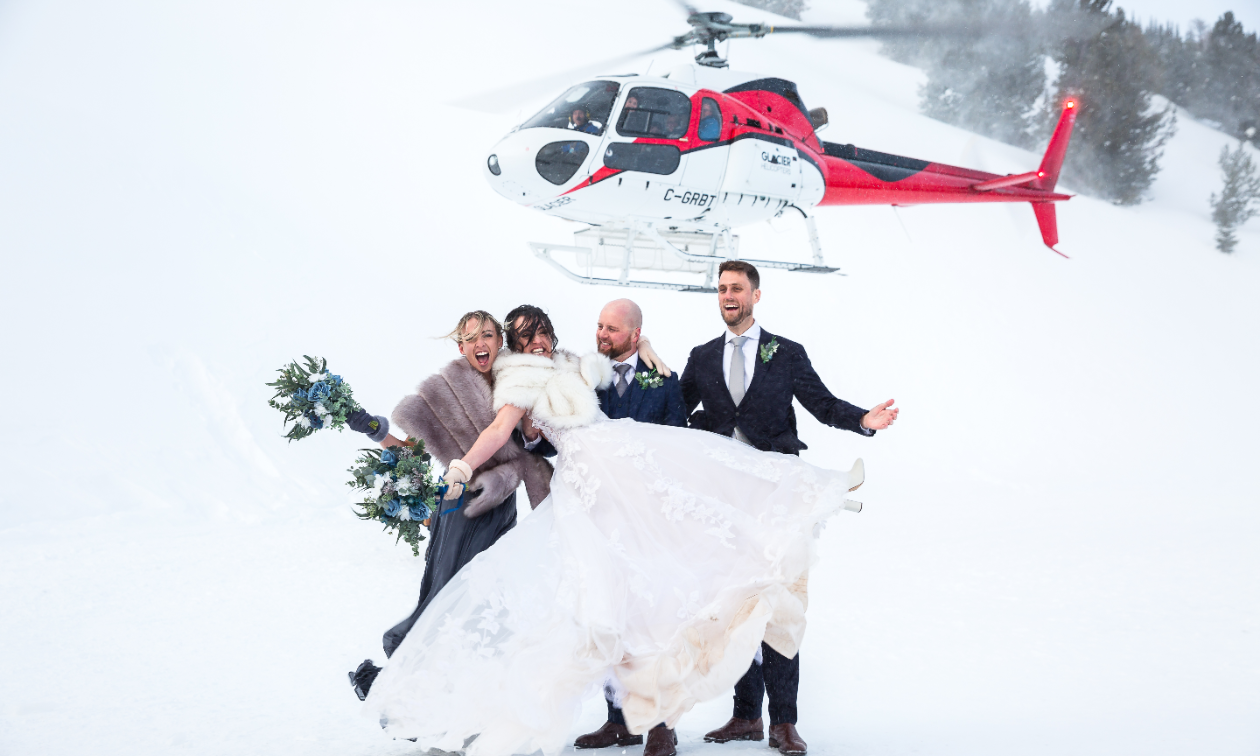 The couple planned an epic heli-wedding at the majestic Toby Creek lodge in Paradise Valley, but the winds of misfortune blew trouble their way. Halfway through loading up the guests on the helicopter, the pilot got a call to respond to a serious backcountry emergency—nine people were buried in an avalanche. Lives were at risk. Time was not on their side. The pilot and chopper from Glacier Helicopters needed to go-go-go!
Bride and groom now separated, angst set in with the possibility that they might not be able to get married.
"Decisions on what to do next were asked," said Sarah. "Was our day over? Plan B for a no-fly day was somewhere else. Do we need to change locations?"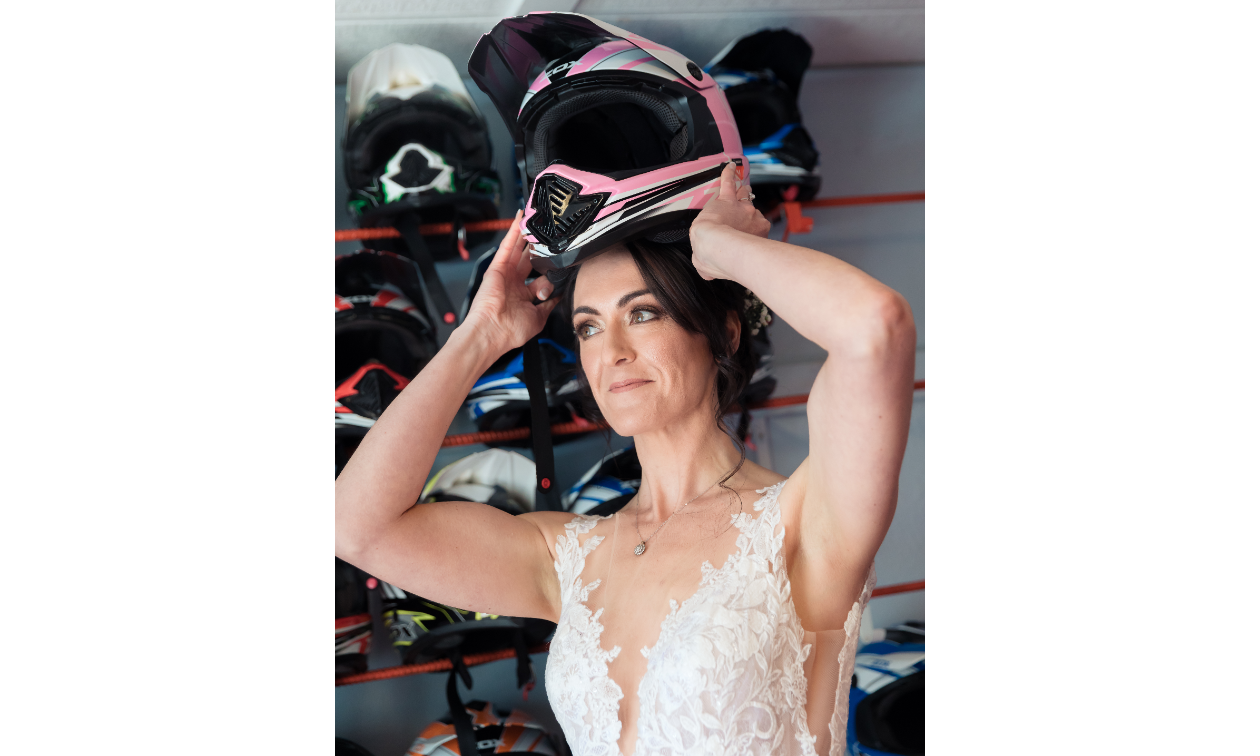 Bride and groom needed each other. Sarah gave a quick call to Damian and he plowed down the mountainside on a snowmobile from the top to be reunited with Sarah to make a new plan.
"As we were riding the emotional roller coaster, the Toby Creek Adventures team pivoted, and in no time they prepared a fleet of snowmobiles for loading those guests left stranded at the bottom," Sarah said. "This was the solution: those who can ride get a machine and those who cannot were provided a guide to double with. Feeling like 007 characters, my family and friends put on snowsuits over their formal attire—including floor length dresses—and away we charged to the top of the mountain!"
At 2,400 metres, family and friends were reunited where they were meant to be.
"It was an emotional moment," said Sarah. "Feelings of love, excitement and the weight of the wedding not happening lifted. Our dream wedding was going to go ahead."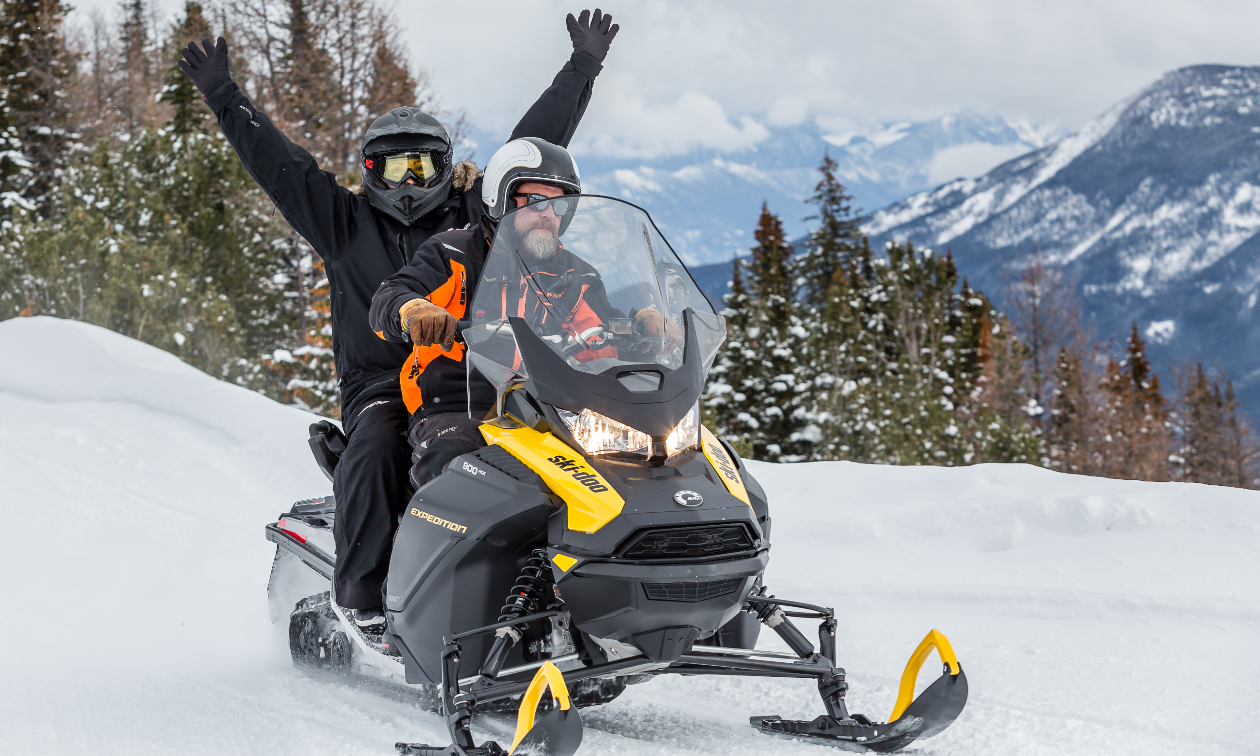 Amazingly for the bride, hair and makeup was intact after the snowmobile ride to the top of the mountain. No helmet hair to speak of.
"I looked as stunning as the moment I was prepped in the morning," Sarah said. "A quick costume change in the cabin, and then I was ready."
The ceremony went as planned, and the weather co-operated.
"Views extended as clearly as our future laid before us," said Sarah. "Vows and rings were exchanged and the next chapter of our lives began with an 'I do.' Who could ask for more?"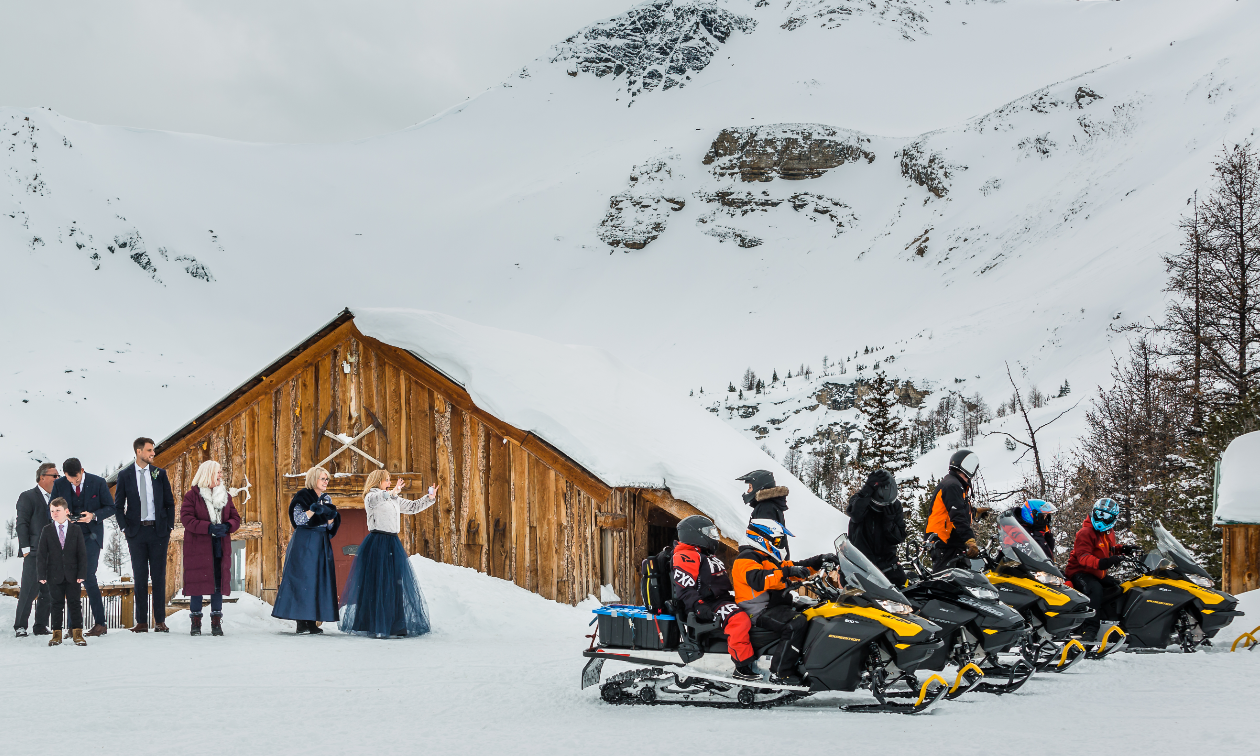 While kicking back in the cabin with a few celebratory drinks, the Liebeknechts got an unexpected call—the helicopter was coming back!
"The cabin erupted with cheers of joy," Sarah said. "We spent the rest of our afternoon mingling and capturing the moments. The weather brought mixes of beautiful snow and bright sunshine. The helicopter created crazy wind and snowstorms to play in. The heli-flight out was breathtaking, making up for separating us earlier in the day. The pilot gave us a joy ride that this newly married couple will never forget."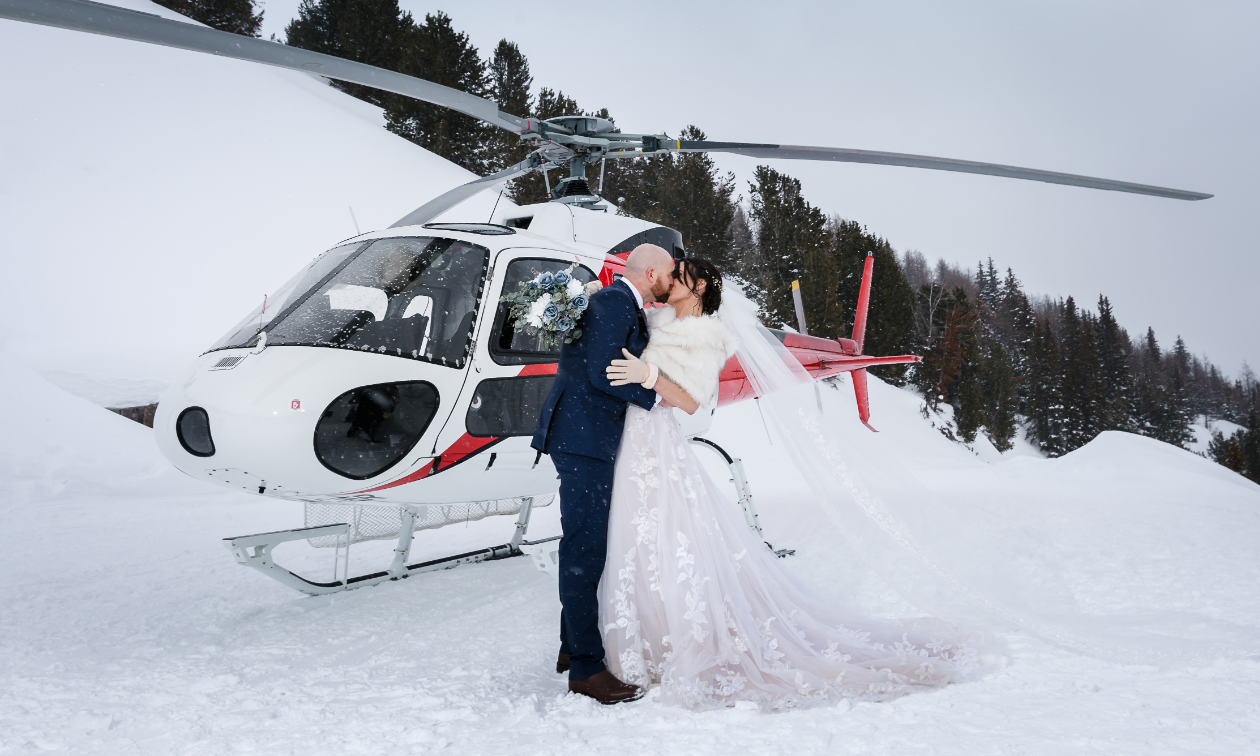 The special day continued with a lovely dinner at Panorama Mountain Resort at an enchanting ski chalet. Drinks were flowing. Speeches were filled with laughter and happy tears. Cake was cut. First dances were shared. Two families became one.
"Our wedding day was like the life and love we share," Sarah said, "perfectly imperfect and always an adventure."
Watch footage of this magical wedding courtesy Radical Productions Instagram page.