Some sledders shred simply for a love of snowmobiling. Others seek to incrementally improve their abilities. Select individuals look to fly through the sky, while the most generous give their time and energy to grow the sport and encourage more aspiring riders to join the fun. Brandon Milford encompasses all of these characteristics, which is why he founded BC Freeriders, a team of riding buddies that help promote and push each other to the next level.
"From beginners to expert riders, there's always a goal to improve a rider's skill and help them crush goals, whether it's filming, freestyle, or backcountry snowmobiling skills," said Milford. "I love that professional riders will take the time to talk to a beginner and tell stories and share experiences. Everyone tries to help each other—from a stranger broken down on the side of the trail to being at haydays and getting to meet your heroes and actually have real conversations with them, to shooting someone a message looking for advice on Instagram or Facebook. This is the only sport that I've ever been involved in that, no matter who you are, it seems everyone just wants to push the sport forward and grow it."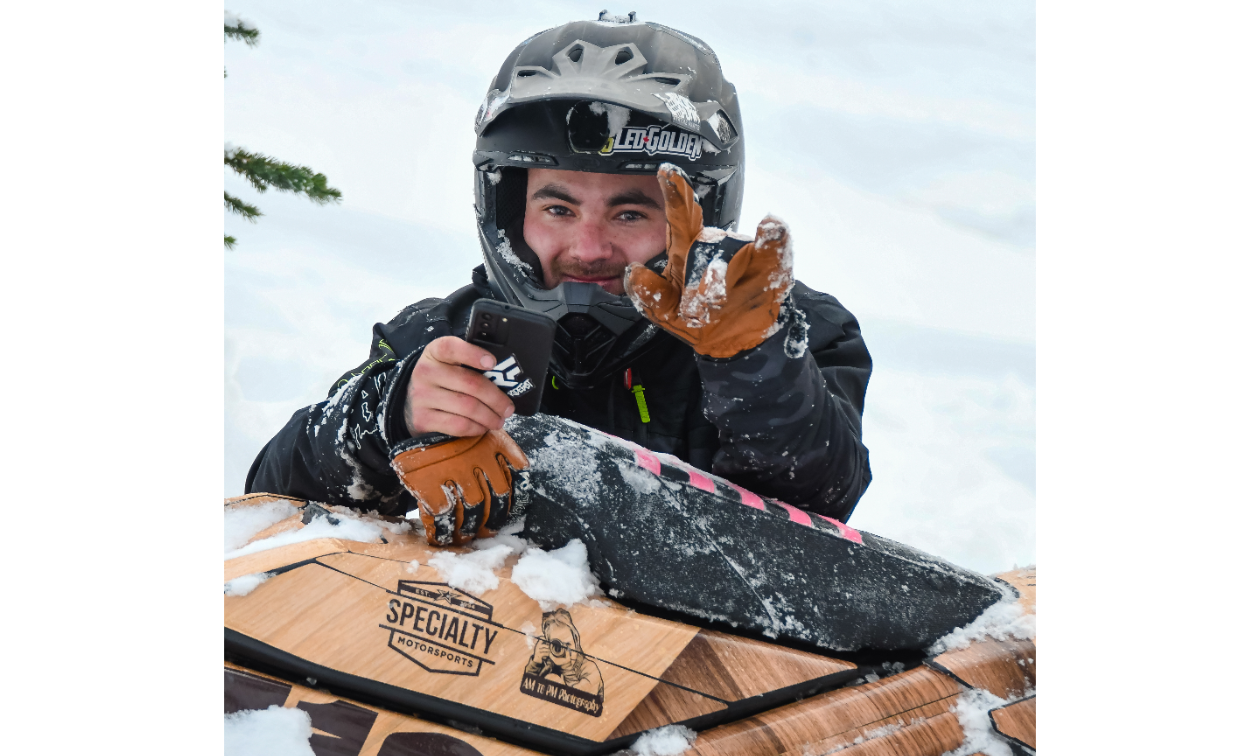 Milford has been heavily involved in motorsports since he was a kid, from drag racing to professional drifting to motocross to building and restoring cars. In his free time, this automotive mechanic builds custom fabrication and specialty welding of cars, bikes and snowmobiles. Milford's garage is currently loaded with six snowmobiles, with his favourites being his hand-built, custom 2021 Ski-Doo 850 turbo 146 short tunnel mod, and a 2021 Ski-Doo 600 RS freestyle sled.
As for snowmobile competitions, Milford will be racing a 2024 Arctic Cat catalyst ZR 600 in the stock class for this season's Rocky Mountain States Hill Climb Association (RMSHA) hill climbs and hopes to participate in as many freestyle shows as he can attend as the season goes on.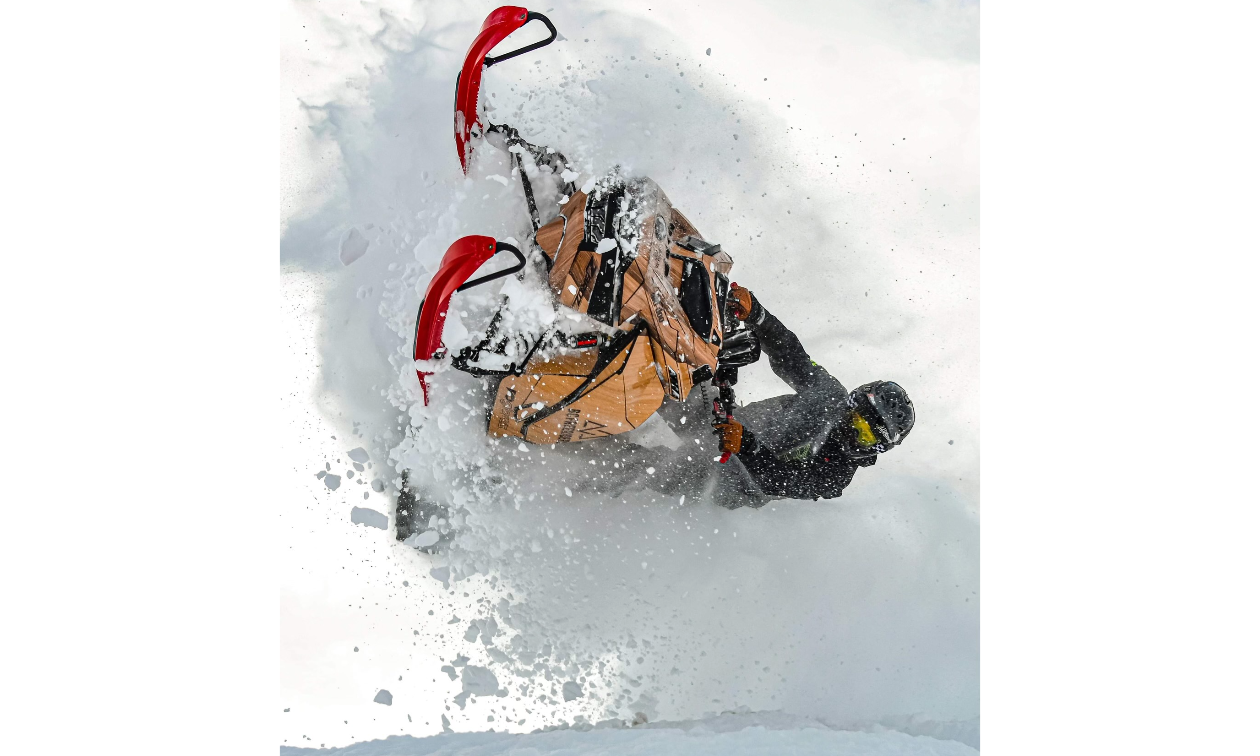 Milford's favorite snowmobiling memory was the first time he ever went to Revelstoke back in 2011.
"My flatland friends and I got a guide from Great Canadian Tours' Kirk Murray, who I'm still friends with to this day, and from that trip I was instantly hooked on snowmobiling in the big B.C. backcountry," said Milford.
The allure of British Columbia's powdered playgrounds called Milford to move from Sherwood Park, Alberta, to Golden, B.C., eight years ago.
"Golden has some amazing locations and my favorite is Silent Pass," said Milford. "The snow is always good and it's not crazy busy on weekends. For people passing through Quartz Creek, it's easy entry with a short trail in and a beautiful cabin with access to a diverse riding area for all skill levels and snowmobile types to get on the mountain and enjoy the backcountry with a groomed trail system that is heavily maintained multiple times a week so riders have nice, flat, smooth groomed trails and don't have to worry about whoops and ruts that I've seen in other riding towns."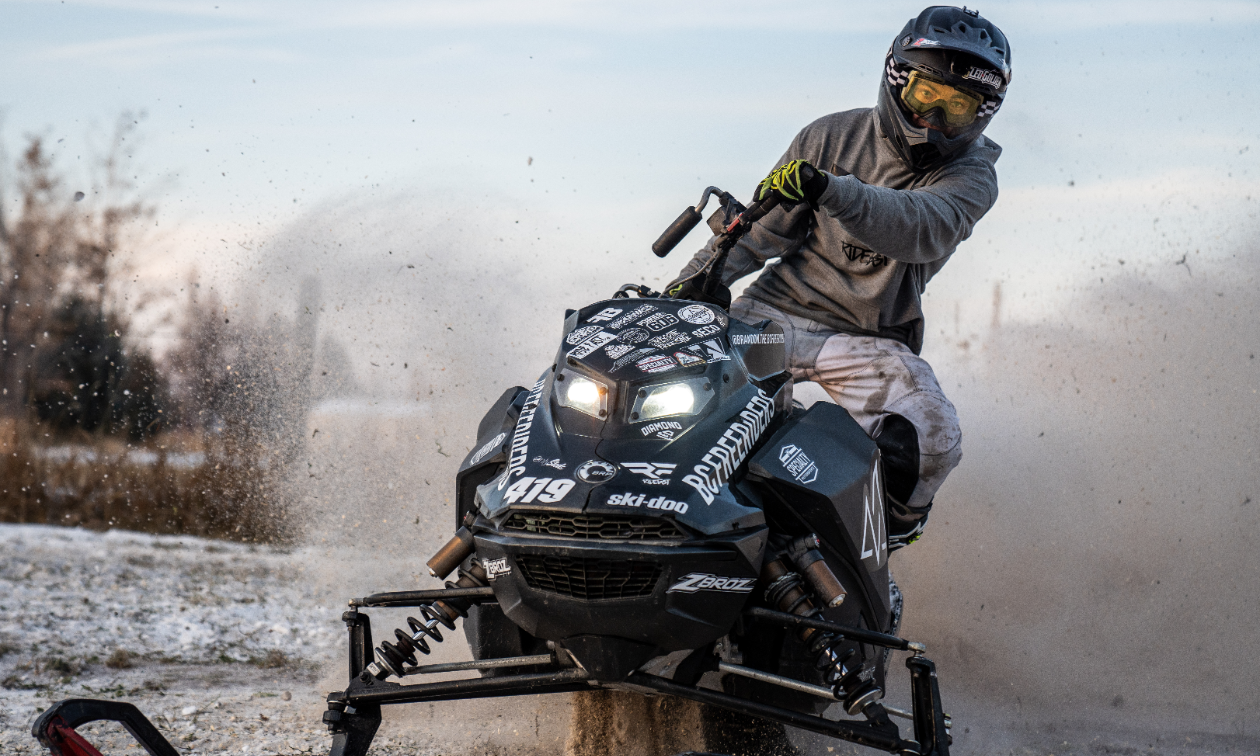 As most high-flyers will tell you, it's not the aerial acrobatics that are integral, but rather coming back to Earth in one piece. Over the years, Milford has had broken collar bones, arms, legs and torn ligaments. But his most devastating snowmobile injury wasn't because of a jump gone wrong, it was an avalanche that nearly crushed him to death.
"On January 22, 2022, I was in an avalanche that changed my life forever," said Milford. "I got high-marked by an inexperienced, unknowledgeable rider. I was dead when my friends dug me out of the snow. It took them 25-30 minutes from when they lost sight of me to when they finally pulled me out of the snow. They performed life-saving CPR and got me back to life, but I was in and out of consciousness. I had shattered my left femur into nine pieces, completely tore my left shoulder rotator cuff to the point that it was just the skin holding it on, and my helmet was ripped off and peeled the bottom of my chin to my lip. I laid in the snow for three-and-a-half hours while we waited for search and rescue to fly in to get me out.
"My wife received the worst call a wife can get, 'You need to get to the hospital. I'm not sure your husband will still be here (alive) when he arrives.' I sustained a massive brain injury and still have troubles with memory and speech to this day. It took a year-and-a-half to recover. It will forever remind me that life is fragile. If it wasn't for my friends having everything they needed for equipment, first-aid and survival gear, I wouldn't be here today."