You don't need to be as outgoing as a Viking to enjoy sledding in Gimli, Manitoba—or anywhere, for that matter. Take Charlene Isfeld. She's a Lord of the Ride who proudly models pink gear while trekking on both new and unfamiliar trails across Manitoba and beyond.
"I'd like to see more promotion towards the sport of snowmobiling, women in the sport and teaching young kids to ride," she said. "Being from a commercial fishing family, I grew up with snowmobiles, used mainly for work only, and now I'm a recreational rider. My fiancé got me into riding for fun and pleasure, riding 300 miles (483 kilometres) a day. We have trailered to various locations and experienced a variety of trails."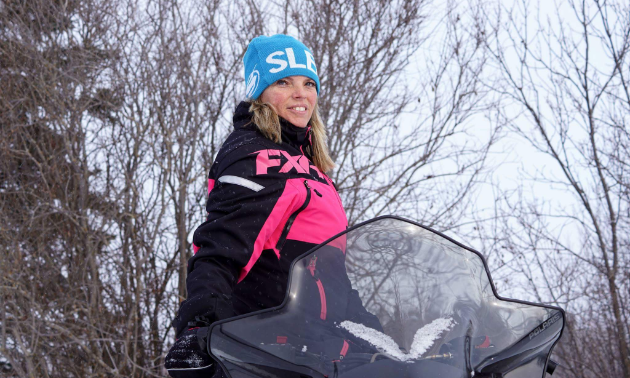 Isfeld's extensive hours spent behind the handlebars of her 2012 Polaris PRO-R Rush 600 have given her the skills most upcoming rad riders aspire to acquire. Whether it be night riding, ditch banging, climbing prairie hills, flat riding, detecting unsafe conditions or guiding other riders to safety, Isfeld has her finger on the pulse of her surroundings and the sport of snowmobiling in general.
Beware the dragon's tail
When it comes to the best place to sled in Gimli, Isfeld has a few recommendations.
"My favourite places to sled are in Rosenberg and the Grand Beach area," she said. "They're scenic, with a variety of well-maintained trails—a beautiful ride.
"Another favourite ride is St. Laurent. It's a bush ride and best described as a dragon's trail—sharp turns and curves keep you on your toes."
The Return of the Queen
There are many reasons to ride. Isfeld checks off nearly every box for why someone gets on a sled in the first place.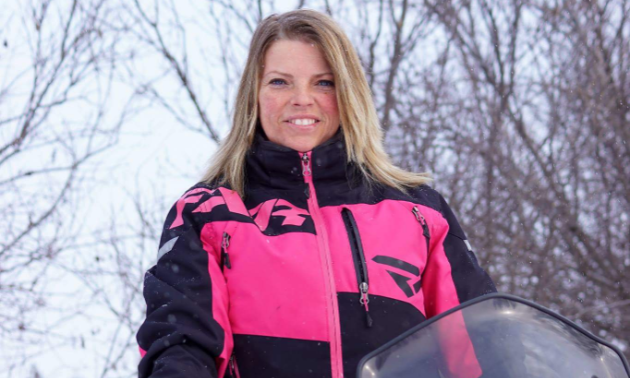 "Depending on the amount of snow this winter, I would like to put as many miles on my sled as I can. I use my vacation for a month of sledding and also use my sled to commute to work."
And, of course, Isfeld has the same reason for riding that most have when they take to a snowmobile: The Fellowship of the Ride.
"I love the thrill of riding, exploring new trails and meeting new people," she said. "The most exciting thing I've done is riding the lake at the end of the season with the ice cracking and shifting."
Don't worry. Isfeld made it off safely.
If you yearn for adventure, intrigue and fun, head to the home of the Viking. Even Gandalf the Grey couldn't stay away from Gimli on a bright winter's day.