The girl has courage, and that is putting it mildly.
She sends it and drops it bigger than most riders dare and contributes endless hours for the betterment of the sport of snowmobiling.
She began her journey as a sledder as a young child in the prairies. For the past 12 years, since moving to Revelstoke, British Columbia, she has polished and honed her skills as a mountain freerider.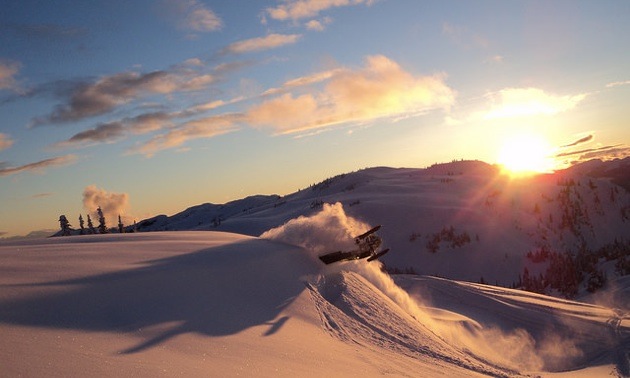 Mountain riding started as riding tandem to access snowboard terrain, then in the fall of 2006 she purchased her own machine, an 07 Ski-Doo Rev Summit with a 144-inch track. Her machine of choice now is a 2012 Ski-Doo XM Summit X 154 inches.
Overwater loves freestyle riding in the Revelstoke backcountry. Carving intricate pow lines in the ample revy snowfall, dropping technical cliff drops and sending it big is what Overwater is most known for, along with her ability to mentor and develop skills of new women riders.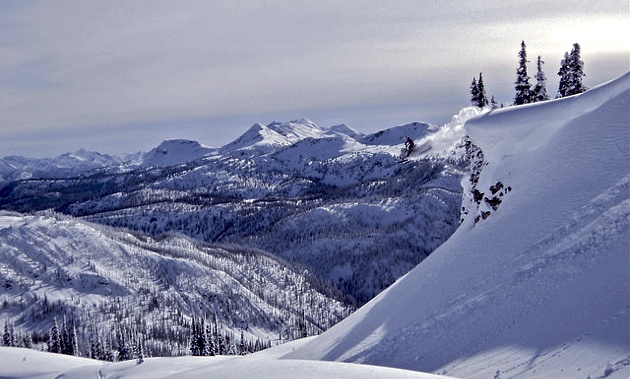 Her business, La Nina Sled Camp, specializes in mentoring skills and safety knowledge for small groups of women, ensuring each has plenty of one-on-one time. Overwater understands that the core foundation of skills development is confidence, and she fills each budding rider with just that, often having her ride in squirrel position to understand sled geometry and technique. La Nina Sled Camp can be found online.
When asked what her greatest challenge is as a mountain rider, Overwater laughed, "Balancing ample riding days with life as a hockey mom for my 10-year-old son."
Overwater's adventures are supported in part by Riderz in Edson, Alberta, 509 Inc., Snowpulse, Mountain Sports Distribution and Motorfist LLC.