Scott Kjarsgaard is Alberta's Outstanding Snowmobiler of 2016. Over the past four years, he has been influential in restoring Cataract Creek to its former glory.
Originally from Saskatchewan, Kjarsgaard was first exposed to snowmobiles when he was a kid. But it wasn't until the now 51-year-old moved to Calgary in 1990 that he embraced the sport.
"The first sled I ever bought was an old Polaris 340 TX Free Air—like an old racer or a flatland machine," he said. "I quickly found out that I had bought the wrong machine for the mountains of Alberta."
Even so, the Cataract Creek area southwest of Calgary would become his stomping grounds.
"That's where I started," he said. "Back then, we had trails that were groomed by the government."
The Calgary Snowmobile Club was active in the area, so Karsgaard became a member. He also upgraded his sled, took his AST 1 and started to spend more time in places like Crowfoot, Golden and Fernie, B.C.
Meanwhile, due to cutbacks in the mid-'90s, grooming at Cataract Creek had stopped. The trails were eroding, fewer riders were using them and the club had also dwindled.
"Historically, it was a large family area," said Kjarsgaard. "Because you're in the mountains—it's beautiful, but you don't have to worry about avalanches. But nobody liked going there because the trails were so bumpy."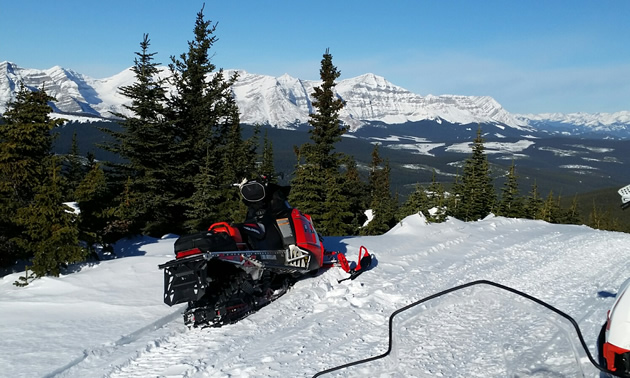 Concerned about potential closures, Kjarsgaard started having conversations with area stakeholders. A year later, the floods of 2013 wreaked havoc on the trails, wiping out 11 bridges.
But for Kjarsgaard, it was a blessing in disguise.
"The provincial government found money through the federal government and created the Backcountry Trail Flood Rehabilitation Program," he said.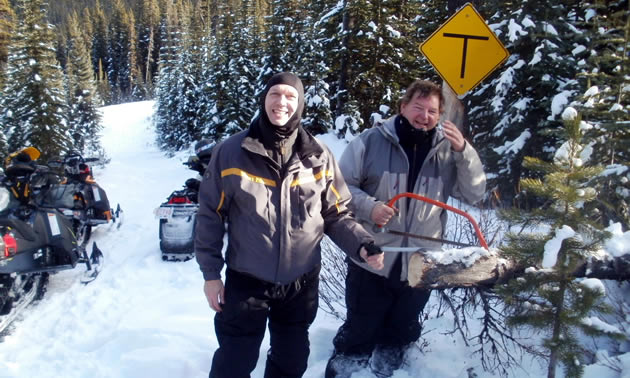 With Kjarsgaard heading up the project, the Calgary club was able to hit the ground running.
"Having already connected with government personnel, I was able to roll those relationships forward . . .," he said. "At the same time, I was utilizing social media to engage Cataract trail users."
Since then, the club has repaired half the bridges that were wiped out in the floods. They have also regraded 70 per cent of the entire trail system, so that the trails will stay smooth.
"That's what we learned," said Kjarsgaard. "If you start with a trail system that has bumps on the ground, the bumps will come through the snow—no matter what you do to groom them out."
Club members started grooming Cataract Creek last winter. This season, they will have two snowmobiles towing four-foot drags at their disposal.
The big picture
Seeing the trails restored has been a great source of pride for Kjarsgaard. The club has also experienced a resurgence, having gone from 80 members to 180 last season.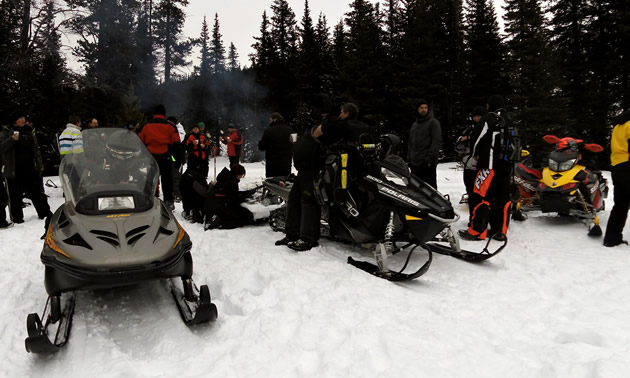 "I see potential to get more people back with our activities at Cataract," he said.
Engaging people is one of his personal strengths.
"We had 32 people at the very first work party we did after the floods of 2013, and that's because I didn't wait for people to come to me, I went to them," he said. "As soon as somebody said, 'Hey, I'd like to help," I got their name and number and put it on my list. And then I just started calling them."
Kjarsgaard admits he may have been a little pushy to get things done.
"If I've got a name, I'll find a number because I believe you have to talk to decision makers," he said.
When it comes to the club, however, he believes in creating an environment where everyone feels that his or her opinions are heard and valued. Although he lit the fire, what has been accomplished at Cataract Creek is a result of collaboration.
And it's far from finished.
"The area is beautiful—the government set up the trail system back in 1979 wonderfully . . .," said Kjarsgaard. "I have a big vision of how good the place could be, and if God comes along with the snow, the sky's the limit."