If you want to know the ins and outs of a community, striking up a conversation with the town manager is a surefire way to gather solid information. Considering that the town manager is also the director and trail committee chair of the Hudson Bay Trail Riders snowmobile club, Richard Dolezsar is a wealth of knowledge.
"I've lived in Hudson Bay since 1978 and have ridden well over 100,000 miles (161,000 kilometres) in the last 30 years," said Dolezsar. "Having been raised on a farm in rural Saskatchewan, I think almost everyone gets a chance to try snowmobiling. It just happened to be one of the motorized sports that stuck with me the most."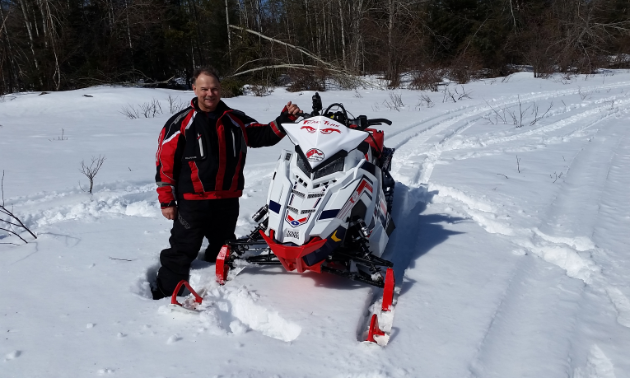 The most recent Saskatchewan SledTown ShowDown provincial-winning city of Hudson Bay has a lot to see and explore. Dolezsar recommended a few popular day trips for riders new to the area.
Trail 210P around Bankside Lake and the Wildcat Hill Wilderness area. "This is a 125-kilometre (78-mile) loop that takes you on an 1,800-foot (549-metre) climb through the Provincial Forest with a number of lookouts that have majestic views back towards town and to the Leaf Lake area east of Hudson Bay.
210B and 210K as a round trip over to the Weekes Hotel steak pit. "This is a 130-kilometre (81-mile) round trip with fuel and refreshments available at Weekes. They are renowned for their steaks and wings.
TC210A across the Pasquia Hills to Arborfield or Carrot River. "This is 140-kilometre (87-mile) trip one way and takes you from Hudson Bay through the Pasquia Hills to the northwest where snow conditions are always premium or 210A southeast through the Porcupine Hills to Moose Range Lodge. This trail starts out on a fast rail line east of Hudson Bay, but once you start to head south and climb into the Porcupine Hills, the curves come fast and furious as you wind your way through the mixed forest and rolling terrain heading to the lodge, which has excellent meals, rental cabins and fuel available. It is also 140 kilometres one way."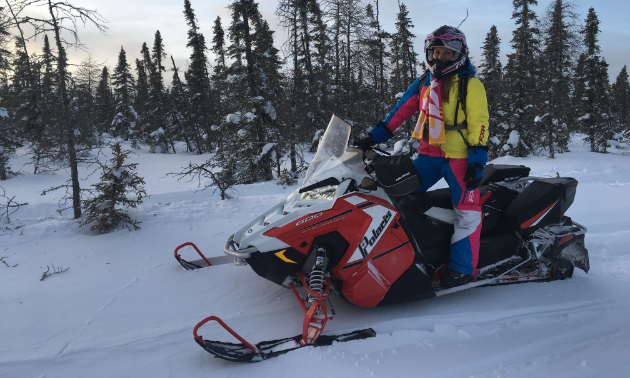 Dolezsar loves the fresh air, freedom and ability to visit new areas that are only accessible in the winter. He gets most enjoyment from exploring new destinations throughout the Provincial Forest around Hudson Bay.
"Being somewhat adventurous, I like to ride with a small group of experienced riders into new areas," Dolezsar said. "One time, three of us ventured off Trail 210A, picking up an old logging road and working our way down alongside a creek and snow-filled meadows into the Killian Lake area. From there, instead of backtracking, we picked up an old seismic line that headed northeast for 24 kilometres (15 miles) through the wilderness and eventually worked our way out to the Woody Lake Road north of Moose Range lodge.
"It ended up being a 150-kilometre (93-mile) ride back to the trailer. It was only possible because of the spring snow conditions, which included a solid base of fresh powder. We were well past the point of where turning around would have been an option due to fuel reserves. It was a relief when we worked our way out late in the afternoon."