SnoRider got a chance to interview B.C. sledder Ashley Roney.
His first time on a snowmobile was when he lived in Williams Lake. A buddy took him out on an old Polaris 600 RMK. "I was hooked on being in the fresh air and deep snow," Roney said.
It wasn't until years later that Roney finally bought his own machine, an Arctic Cat M6, and started spending some serious time shredding powder. He's been riding ever since and makes sure he gets out in the snow at least two or three times a month.
He and his wife, Deanna, now live and ride just north of the 54th parallel near Houston, B.C. With at least eight different rides within an hour's drive, including the Telkwa Range and Sibola Mountain, Roney lives in a sledding paradise.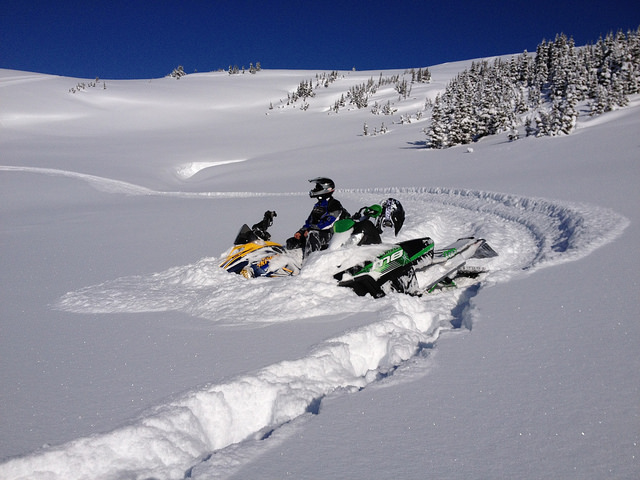 What's your favourite terrain?
With such a variety of excellent terrain readily available, Roney would be hard pressed to choose one favourite spot to ride. "As far as terrain goes, I pretty much like all types of terrain—boondocking in the trees and meadows, trails, hill climbing—as long as the snow is deep it doesn't matter," he said.

But if he had to pick just one type of terrain to ride in, it would be the mountains, specifically the Sibolas because of the deep, untouched powder, varied terrain and heart-stopping views.
"(I enjoy) going up to the lookout that overlooks Tahtsa Reach and the coastal mountains and having lunch with great friends and my wife," Roney said, emphasizing friends and family as the high point of a ride in the middle of one of the best views in the world. "The goals I have for the winter are getting out with my wife and our riding partners, Steve and Terri, and enjoying the deep snow and beautiful views," he said.

What keeps Roney riding the mountains year after year? "It's the smell of the sled running, grabbing a handful of throttle, taking jumps and landing in powder, having the snow fly over your head so you can't see anything, and picking your own line without a track to follow," he said. For him, the experience of riding in the mountains is so awe-inspiring, it's almost indescribable. "Until you go and see the views, and experience the serenity of being on top of the hill looking over everything, you won't understand," Roney said.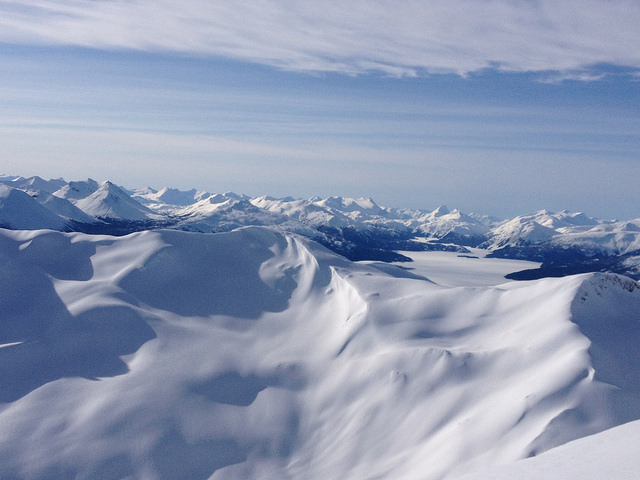 His riding style
"I would say my riding style is a little conservative," said Roney. "Maybe when I was younger I was more haywire but with all the avalanche deaths and amount of people in the hills, the risk of slides or accidents is a lot higher." At the end of the day, Roney points out, "It's about having fun but being safe and getting home to your families."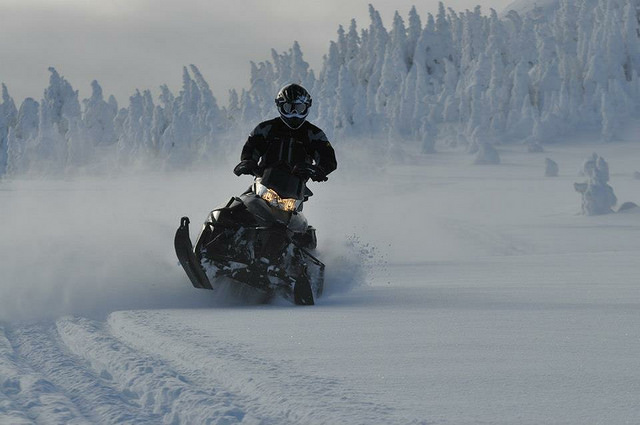 What are your favourite sled videos?
"The Slednecks videos," Roney said. "Watching what those guys do on their sleds is insane! Brett Turcotte is a freak when it comes to jumps."
What do you do for fun in the summer?
"I spend my summers fishing the rivers, golfing, and spending time at the cabin on Babine Lake," said Roney. Whatever he's doing for fun, it's sure to include family or friends.