When it comes to snowmobiling in B.C., Fort St. John is a bit of an anomaly. Located on a broad plateau in the Peace River Valley, this city is surrounded by foothills, lakes, rivers and a staggering amount of snowmobile trails.
"We probably have about 600 to 800 kilometres of trails under our direction," said Peter Bueckert, president of the Northland Trailblazers.
The Rocky Mountains can be viewed in the distance, but most of the sledding around Fort St. John takes place in the lower elevations, which means . . .
"There are no avalanches here," said Bueckert.
For obvious reasons, Fort St. John is a great place for families to go sledding—and there are a lot of young families here. Most of them prefer riding the Stewart Lake area where the Northland Trailblazers and the Moose ATV Club have invested thousands of dollars into developing over 300 kilometres of accessible trails. The snowmobile club grooms about 40 kilometres from the trailhead to the lake. Club members also look after a cabin on the lake.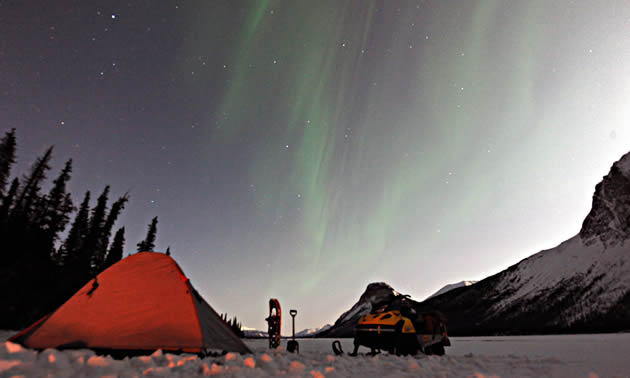 More experienced riders can explore the Redfern Lake Trail. Located about two hours north of Fort St. John, this trail takes riders to a large lake where they can do some cruising on the flats or explore the surrounding trails. There are two cabins by the lake as well and each is equipped with a wood stove and beds so that sledders can stay overnight if they wish.
"We prefer you have a club membership to use them, but they are open to the public," said Bueckert.
For those who like ice fishing, Fort St. John couldn't be in a better location.
"We have tons of lakes and rivers so that's a big attraction," said Bueckert.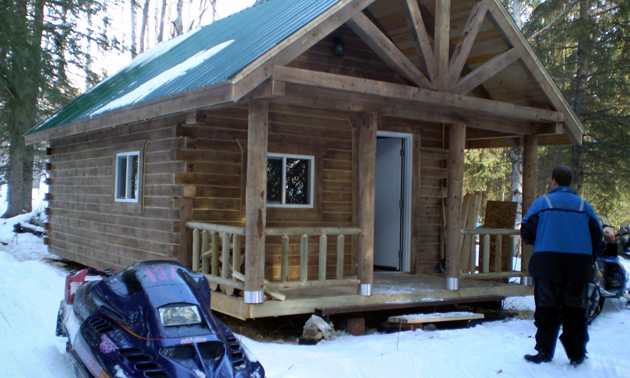 Charlie Lake is a popular place to go ice fishing, and it's only six kilometres from the city. Walleye, northern pike, burbot and yellow perch are the fish species found here. The snowmobile club has a cabin on Charlie Lake as well, and there are some unmarked snowmobile trails around the lake, but riders need to be mindful of private property.
A full-service city with a population of about 21,000, Fort St. John is home to several hotels and motels, as well as a variety of restaurants. Ski-Doo and Polaris also have snowmobile dealers in Fort St. John.
So if you're looking for a warm welcome, northern scenery and snow that's safely accessible, give Fort St. John a try. It may just be the kind of B.C. sledding that will bring you and your family back for more.