The Fort Nelson Snowmobile Club has seen considerable upgrades to its trail system in recent years. The area has over 100 kilometres of groomed trails along with three shelters. There are also a number of rest areas along the way with tables, outhouses and fire pits to stop and get warm. The trails are well signed so snowmobilers can find their way to each shelter with ease.
Here's everything you need to know to sled Fort Nelson, British Columbia.
How many kilometres of trails does Fort Nelson have?
Over 100 kilometres of groomer trails.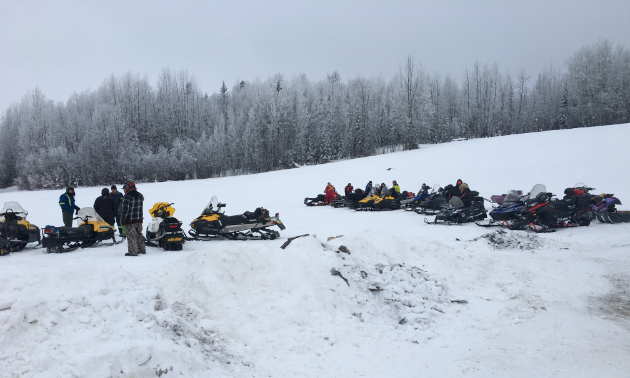 What are Fort Nelson's top trails/riding areas?
Polaris Evie, Parker Lake Loop and Poplar Hills Trail.
How do I get to the staging area?
The main staging area is right in town at the Rec Centre sliding hill where you can ride from home or offload your snowmobile there. The other staging areas are at mile 301, which is only one kilometre away from the sliding hill. There is also Parker Lake kiosk, Walsh Road and the farthest point is at mile 315 on the Alaska Highway.
Is there enough room at the staging area for trucks with big trailers?
Yes. There is enough room at most locations to get three or four trucks with trailers.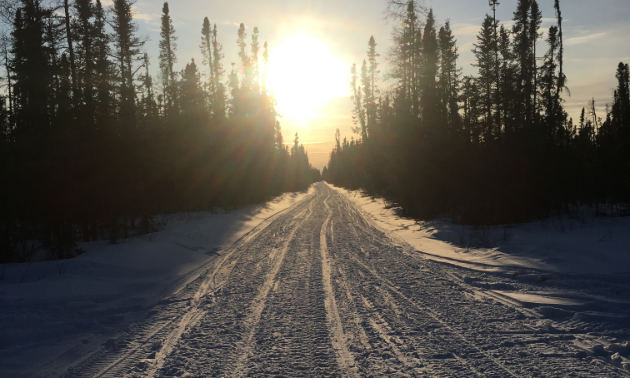 Is it plowed regularly?
Yes. Our staging areas are kept clear by locals or the city.
Do trail fees apply to all your trails/riding areas? If so, how much are the trail fees?
We don't sell trail passes. We only sell memberships. No trail fees.
How much is it for an annual membership?
Membership fees are $60 for adults. Seniors and children under 16 are $30.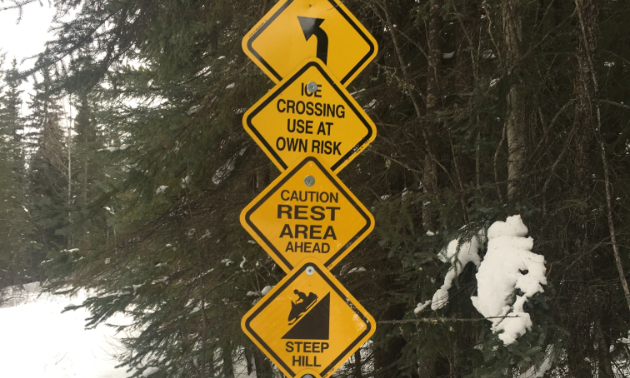 What kind of groomer does the Fort Nelson Snowmobile Club have?
Two groomers and drags, both Bombardier. One is a BR400 and the other is an MP PLUS. Both machines are looked after by lifelong and honorary member James Campbell.
Are there any cabins or warm-up shelters in the area? What are they like?
There are three shelters on the trail system, complete with wood stoves, outhouses, picnic tables and outdoor fire pits along with barbecues and a place to keep the firewood out of the weather.
When and where does the Fort Nelson Snowmobile Club have their club meetings?
Meetings are held from September to April monthly at the Elks Lodge on the second Thursday of every month at 7 p.m.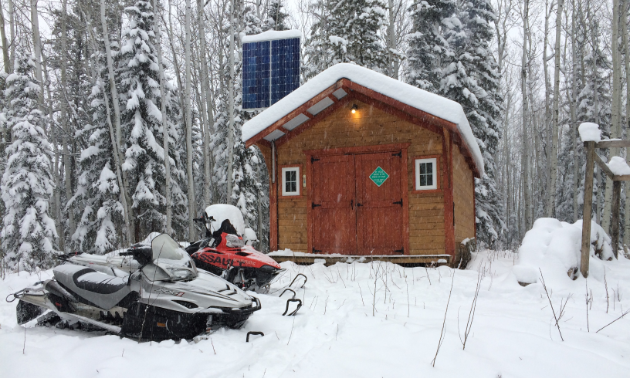 How does someone join the Fort Nelson Snowmobile Club?
Online or at participating stores.
What year was the Fort Nelson Snowmobile Club started?
The club was started in the late 80s.
On average, how many members are in the Fort Nelson Snowmobile Club?
73 members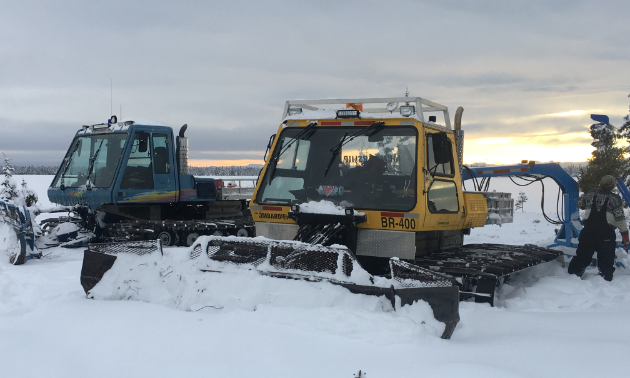 Who is the Fort Nelson Snowmobile Club president?
Wayne Wheeler
If people want more information about the club or the area, who can they contact?
Wayne Wheeler, President: [email protected] - 250-500-1215
Gary Mallay, Vice President: [email protected]