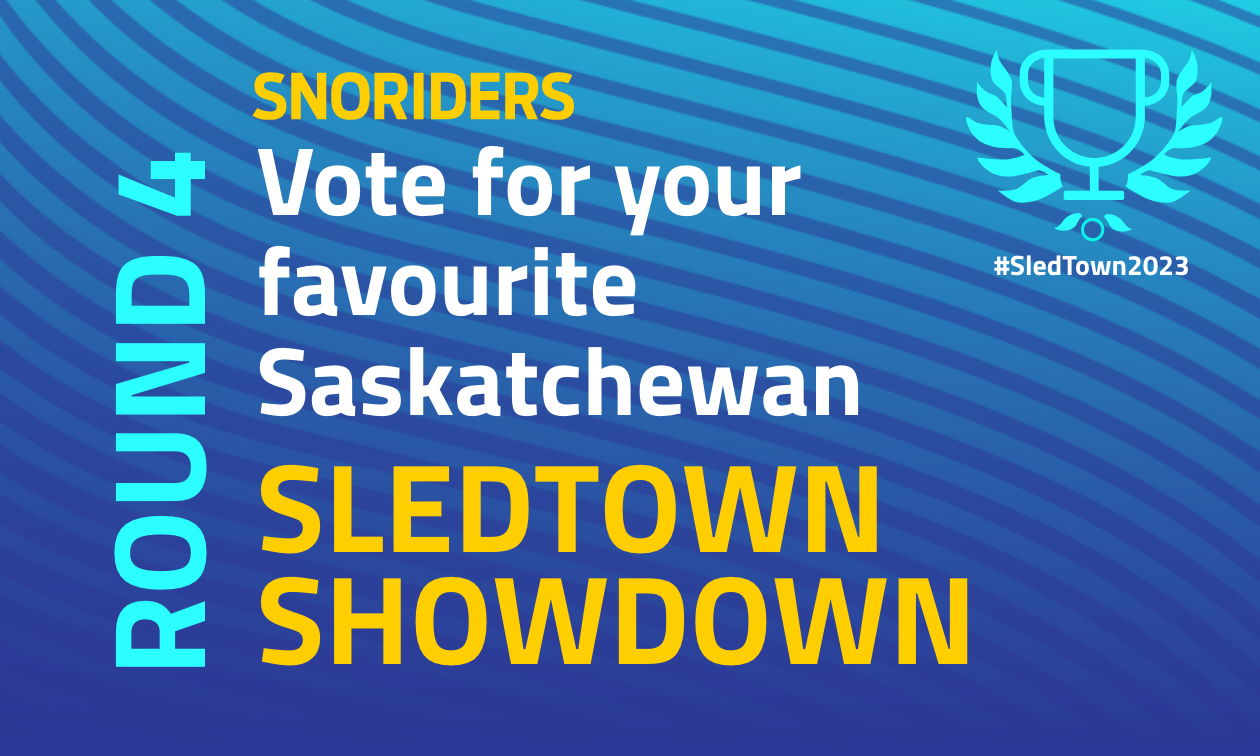 Vote for your favourite Saskatchewan SledTown
The provincial finals take place during Round 4 of the 2023 SledTown ShowDown in Saskatchewan
Hudson Bay, reigning provincial champion and four-time winner overall (2015, 2019, 2020, 2022), has cruised its way to the provincial finals once again. Hudson Bay is the favourite here, but nothing is guaranteed. Archerwill has never represented Saskatchewan as a SledTown ShowDown champion. A win here puts Archerwill in Saskatchewan's SledTown ShowDown trophy room.
Unlike previous SledTown ShowDowns, where you could vote multiple times per round, you only get ONE vote per round of SledTown ShowDown 2023—so make it count!
Round 4 runs March 14 to 26, 2023.
Saskatchewan Brackets
Vote for your favourite SledTown for each province:
Stay updated
Subscribe to the SnoRiders email newsletter and we'll let you know when the next round begins.