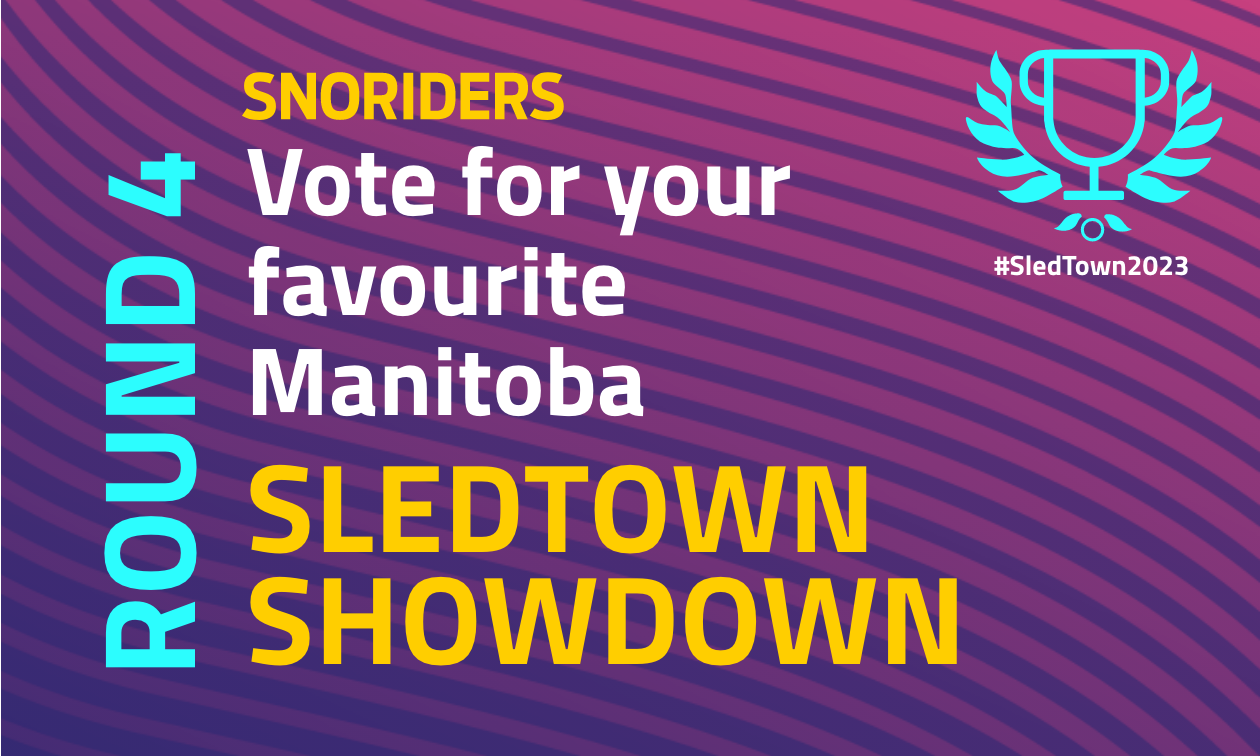 Vote for your favourite Manitoba SledTown
The provincial finals take place during Round 4 of the 2023 SledTown ShowDown in Manitoba
Manitoba has become a powerhouse that no province can shake. For the last three competitions, the SledTown ShowDown winner has come from Manitoba, with two of those victories belonging to Flin Flon (2022, 2020). Last year's SledTown ShowDown champion, Flin Flon, has claimed provincial gold in three of the last four tourneys as well. Thompson, on the other hand, is in unfamiliar territory, having never represented its province. If Thompson could manage to pull off the upset, then it might well propel itself to the ultimate prize: A SledTown ShowDown championship.
Unlike previous SledTown ShowDowns, where you could vote multiple times per round, you only get ONE vote per round of SledTown ShowDown 2023—so make it count!
Round 4 runs March 14 to 26, 2023.
Manitoba Brackets
Vote for your favourite SledTown for each province:
Stay updated
Subscribe to the SnoRiders email newsletter and we'll let you know when the next round begins.